Top 10 Best Foot Massagers of 2023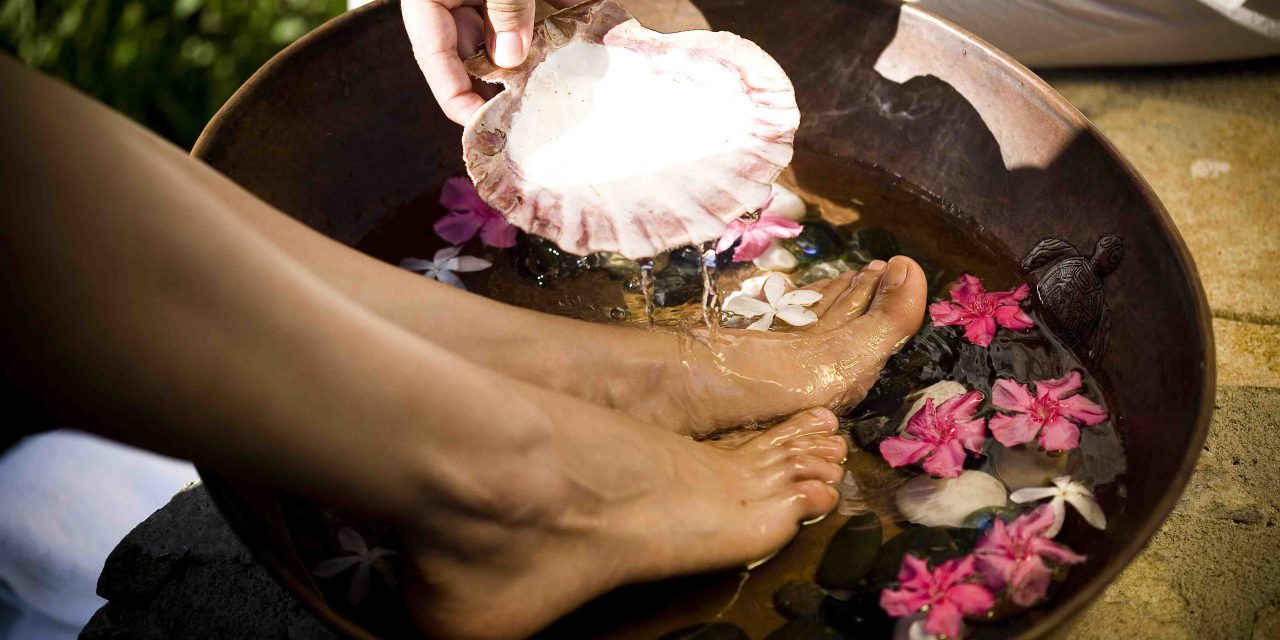 After a long day from work or school, your feet deserves to relief and comfort from walking, running, or standing for a long time. Your feet go through much of the rigors of life and before you know it, you start to feel tired and worn out. Therefore, you need the best foot massager that can alleviate not only the aches and pains, but also the excruciating heel spurs, plantar fasciitis, and more.
Here is the list of top 10 best foot massagers. These foot massagers use the power of reflexology, ancient acupressure techniques, and modern technology to ease your muscles, tissues, and tendons. With the help of this equipment, you will be able to get on with your day, prepare for tomorrow, or just feel refreshed and rejuvenated.
10. Kendal All In One Foot Spa Bath Massager

Get a complete spa experience with Kendall All In One Foot Spa Bath Massager. It has a motorized rolling massage with two massage rollers, heating therapy, oxygen bubbles massage, and waterfall & wave massage. It is designed with LED display, digital temperature, time control, PTC heating semiconductor, presser programs, two water jets surfing water cycle, self-drainage system, and high-quality plastic that is high-temperature and aging resistant. This foot massage effectively promotes blood circulation, improves metabolism, relieves fatigue, and smoothens the meridians of your feet.
9. Kendal All in One Kneading Shiatsu Rolling Foot Massager

Pampering your feet is more satisfying with Kendal All in One Kneading Shiatsu Rolling Foot Massager. It has multifunctional massager features including shiatsu massage, kneading massage, rolling and air pressure, 360 all cover massage, and 3D press massage. Moreover, it is ergonomically designed for the perfect distribution of feet acupuncture points. You can choose from three different modes, adjustable massage strengths, and speeds to improve metabolism and blood circulation. This is very safe to use because it automatically shuts off after 15 minutes. It is also easy to clean with its detachable fabric foot covers.
8. Gaiam Restore Foot Massage Rollers

You can ease the tension, stimulate blood flow, and provide relief from your foot using Gaiam Restore Foot Massage Rollers. This simple roller gives relief from tightness, heel spurs, and plantar fasciitis with its unique design, which allows the roller to effectively fit into an arch and the raised surface dots provide a kneading effect for extra relief. You can choose between dual or single roller features. Dual roller consists of a directional pattern that enhances blood flow and a muscle-releasing cobbled texture. The single roller has a hot and cold technology that allows the roller to maintain temperature for up to 30 minutes.
7. Due North Foot Rubz Foot Massage Roller

Massage your feet wherever you are using the Due North Foot Rubz Foot Massage Roller. It is designed with a combination of ancient Asian acupressure techniques and a modern design to provide relief from common foot pain and ailments like plantar fasciitis and heels spurs. To stimulate blood circulation and promote healing, simply roll it under your feet. You can easily control the depth of the massage using the applied pressure to ensure the utmost relief from soreness.
6. MediMassager.com 2014 Model Variable Speed Foot Massager

If you are experiencing severe foot and leg pain, you should try MediMassager.com 2014 Model Variable Speed Foot Massage. It is specially designed for therapeutic and clinical use at the comfort of your own home. It treats patients with severe blood circulation issues and pain as a result of diabetes and neuropathy. This foot massager is designed with 11-speed motor controls from 1,000 rpm to 3,700 rpm to provide maximum comfort and control, and the foot pad is designed at the optimal angle for giving comfort whilst massaging. It effectively stimulates local circulation, eases muscle tension, and alleviates joint pain and swelling.
5. PIBBS Foot Bath Massager FM3830A

Getting a pedicure treatment can be costly. Good thing that there is PIBBS Foot Bath Massager. It is perfect to use as an extra bath for plumb-free pedicure spas. This portable pedicure foot bath can be used together with Epsom salt and essential oils. It is ergonomically designed with vibration and heat effect. So it will not only vibrate to massage your feet but it will also keep the water warm for extra comfort. The package includes detachable splash shield, dual side foot pads, plastic insert attachments, and cord storage band.
4. uComfy Shiatsu Foot Massager

After a long tiring day from work, you can reward yourself with a foot massage using the uComfy Shiatsu Foot Massager. This equipment helps to rejuvenate your tired leg muscles and aching feet. It provides Shiatsu therapy and heated air massage, which is assisted by kneading and vibrating, and massages the top and bottom of your feet to improve respiration and help in regulating your blood flow and blood pressure. This foot massager has a sleek appearance, lightweight, portable, and has a standard plug-in power source.
3. TheraFlow Dual Foot Massager Roller

Getting rid of your foot aches and pain is easy with TheraFlow Dual Foot Massage Roller. This foot massager roller has two modes: acupressure and kneading. Acupressure mode is where you press your feet down and feel the pressure of the rollers on your feet for 2-3 seconds. While in kneading mode, you gently roll your feet on the massager in the opposite directions. The roller is made of high-quality Theaceae wood, it is large enough to accommodate both feet at the same time, and it has 10 independent rollers.

2. The FootMate System Foot Massager & Scrubber

Experience a complete foot care system with The FootMate System Foot Massager & Scrubber. It is used for cleaning, soothing, stimulating, and massaging your feet every time you shower. The foot massager is equipped with wide, gentle inner brush that massages your tender soles, the outer bristles are used to stimulate circulation and smooth rough skin and calluses, and the contoured bristles create a stimulating massage and extra cleaning for both the bottom and sides of your feet. This is perfect for people with diabetes, arthritis, back pain, pregnant women, and athletes.

1. Homedics FMS-270H Deep Kneading Shiatsu Foot Massager

Soothe your feet with Homedics FMS-270H Deep Kneading Shiatsu Foot Massager. It will give you a deep kneading shiatsu massage using its 6 rotational heads, 18 massage nodes, and soothing heat so you can enjoy this perfect massage experience. This foot massager is easy to use with its toe-touch control that makes it operation simple and straightforward. Note that this equipment is not recommended for people who have diabetes.