Top 10 Best Elliptical Machines of 2023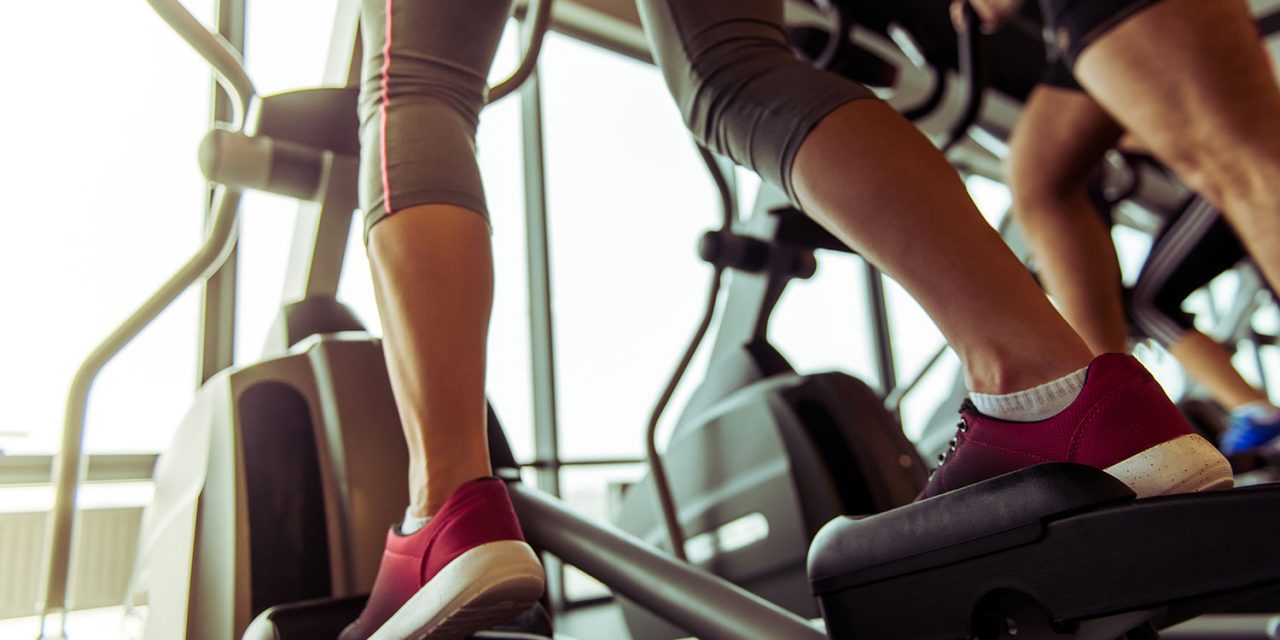 Some people think that treadmills and elliptical machines are simply the same. Both of these have similarities but choosing which one to use will depend on your fitness goals. Moreover, elliptical machines have some advantages over treadmills. First, it can be less stressful on your knees, hips, and back. Second, it has movable upper body handles or poles that allow you to exercise both your arms and your legs. Lastly, it can be pedaled in reverse that allows you to work your calf and hamstring muscles a bit more. Below is our list of top 10 best elliptical machines.
10. True M30 Elliptical

Have a space-efficient approach to home exercise with TRUE M30 Elliptical. It implements variation to your workout routine with its patented virtual personal training coach program called mix3. This elliptical machine is made from the finest components and is built on an incredibly sturdy, stable platform. Plus, it is equipped with TRUE's legendary patented Heart Rate Control technology and HRC Cruise Control, which maximizes this fitness equipment. Overall, M30 delivers a total body workout with all the features you need to stay motivated and reach your fitness goals.
9. Universal E40 Elliptical Trainer

Tone your arms, strengthen your core, and keep up your heart rate with the help of Universal E40 Elliptical Trainer. It is designed with a sturdy steel frame, high-inertia flywheel, ergonomic design with foam-padded handle, and a fully operational LCD console that displays time, RPM, distance, pulse, speed, calories burned, resistance level, and course profile. The console works using batteries or with AC adaptor. This elliptical trainer has 8 levels of magnetic resistance, 7 workout programs, and heart rate monitor.
8. Precor EFX 576i Elliptical Fitness Crosstrainer

Get an outstanding workout experience with Precor EFX 576i Elliptical Fitness Crosstrainer. Its features include CrossRamp technology that changes the ramp angle between 15 to 45 degrees; 14 preset programs including one fitness test; Bio-feedback center with SmartRate, which shows your heart rate in relation to your target zone; and an optional Cardio Theater personal viewing screen. This elliptical machine is designed with movable arms for upper body workout, transport wheels, accessory holders for water bottle or reading materials, and tap control and numeric keypad for data entry and Cardio Theater control.
7. Livestrong Fitness LS13.0E-2 Elliptical Trainer

A challenging workout inside your home is now possible using Livestrong Fitness LS13.0E-2 Elliptical Trainer. This machine is designed with long, flat ellipse motion, low and tight handlebars, MaxTone gel pedals that provide cushioning and arch support, heavy-duty 30-pound flywheel, extra-wide tracking window, and plenty of storage for a mp3 player, phone, or water bottle. Its features include 12 fitness programs; built-in COOLfit fan; Energy Saver feature that reduces power draw; you can change the speed and incline; monitor your progress with the workout profile and racetrack display; and an 8-inch backlit LCD display.
6. Cubii Smart Under-Desk Elliptical Trainer

Workout while you sit using the Cubii Smart Under-Desk Elliptical Trainer. You can use this equipment while you are at home or in the office – simply put it under your desk and start working out. The main feature of this elliptical trainer is its ability to connect with a mobile app, which is available for iOS and Android, using Bluetooth connection. Using the app, you can track your calories, strides, time, and distance progress, set goals, compete with others, and sync with Fitbit. It is specially designed to ensure ergonomic posture and optimized angles that allow comfortable leg movements.
5. Sunny Health & Fitness SF-E3416 Magnetic Elliptical Trainer

Experience an amazing cardio workout using Sunny Health & Fitness SF-E3416 Magnetic Elliptical Trainer. This elliptical trainer makes exercising in your own home easy, convenient, and fun. It is designed with sleek, sturdy heavy-duty steel frame, large anti-slip footplates, dual action handlebars for complete upper body workout, heavy-duty crank drive, transportation wheels for moving and storage, LCD monitor that displays time, speed, distance, calories burned, and pulse rate, an advanced magnetic resistance system, pulse grip heart rate monitoring, and 8 level micro-tension controller for various resistance levels.
4. j/fit Stand Up/Sit down Adjustable Mini Elliptical

It is now possible to exercise while doing your job or sitting in your office with j/fit Stand Up/Sit down Adjustable Mini Elliptical. It can easily fit under your desk and get your legs moving while typing or reading. There is also a stand-up mode where you can add some arm weights and burn even more calories. The pedals have three angle adjustments which make it easy to move. You can also see the time, distance, speed, and calories burned using the digital monitor. It can be easily viewed by rotating the dial while standing or sitting.
3. Nautilus E614 Elliptical

Exercise your legs without putting stress on your joints with Nautilus E614 Elliptical. This equipment has several features, such as 25 built-in customizable workout programs, 20 resistance levels, six incline positions, built-in ergonomic handle sensor to monitor heart rate, and DualTrack™ display with two LCD monitors that displays time, distance, and calories burned. Moreover, you can track your progress by transferring your workout data via USB to the Nautilus Connect™ website and sync seamlessly with the MyFitnessPal app. You can also entertain yourself while working out with listening to music using the in-console speakers with a mp3 port.

2. Schwinn 430 Elliptical Machine

Make sure that your workout gives significant progress with using Schwinn 430 Elliptical Machine. It has a charging USB port and data exchange for Schwinn Connect so you can track your goal and export your exercise data to keep you updated on reaching your fitness goals. This elliptical machine has features, such as: 22 programs, 2 user settings, and goal tracking to keep you motivated and challenged; 20 levels of resistance aligned with a high-speed high inertia perimeter weighted flywheel that makes every workout smooth and quiet; and a dual track two LCD window system that allows you to monitor up to 13 different display feedbacks.

1. Stamina In-Motion Elliptical Trainer

The most convenient and most affordable way to work out is by using Stamina In-Motion Elliptical Trainer. This is one of the most popular machines in the gym that you can use in your own home. You can burn a similar number of calories as jogging using this elliptical trainer but without the risk of getting injured with your back, knees, hips, or ankles. It is compact and lightweight enough to use at home or at the office – under a desk. This is designed with sturdy steel construction, non-slip pedals, and an electronic monitor that tracks strides, exercise time, and calories burned.