Top 10 Best Portable DVD Players of 2023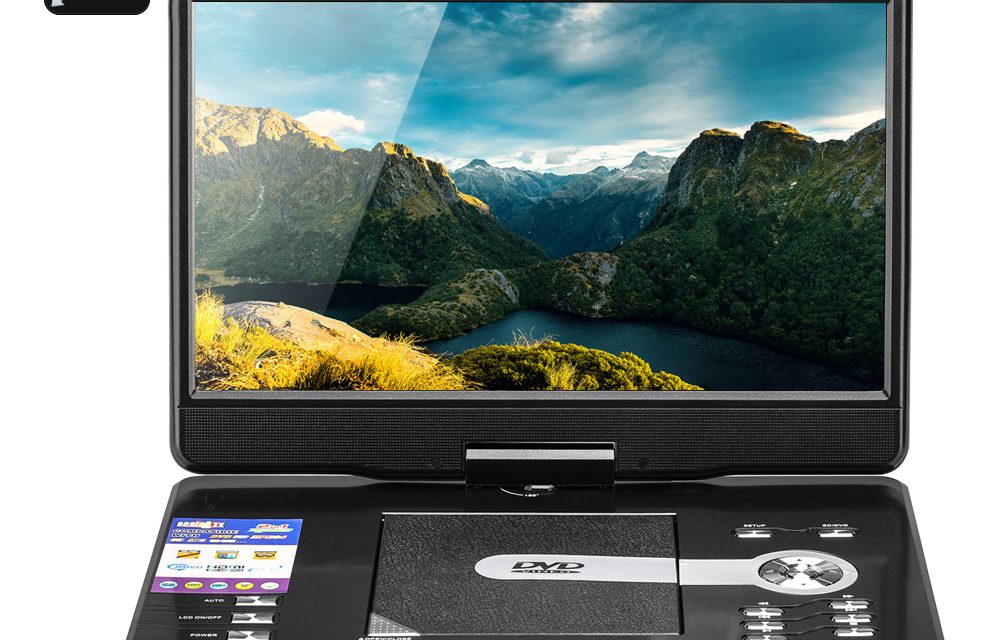 You can get bored when you travel, especially if it's a long trip. Thus, you have to look for some activities that you might do while traveling. It will make you wish that you can watch your favorite videos or movies while on a long trip. Thanks to the evolution of technology, there are portable DVD players available in the market.
Below is the list of portable DVD players that you can bring wherever you go. Some of these DVD players also have USB and SD card readers so you can watch your digital media.
10. Philips PD9012/37 9-Inch LCD Dual Screen Portable DVD Player

This DVD player from Philips is portable because it is 1 ½ inch thin. Therefore, it can easily be mounted to the back of a car's headrest. You can watch all by yourself or together with other people because it has a dual 9" LCD widescreen display, built-in speakers, and a headphone jack that lets you listen privately without disturbing others.  You can play videos in several formats including DVD, DVD+/-R, DVD+/-RW, VCD, SVCD, CD, and CD-RW.
9. Insignia NS-P7DVD15 Portable DVD Player

Enjoy watching movies on the go with Insignia NS-P7DVD15. This portable DVD player has a compact design because it's only 1 ¾" thin. Its features are 7" display that swivels to enable customized viewing angle and make watching easy; headphone jack so you can privately listen to the movie; and built-in rechargeable battery. You can watch videos up to 2.5 hours of playback time. The playback formats include DVD, DVD-R/RW, CD, CD-R/RW, and JPEG for flexible options. The package includes AC adapter, vehicle power adapter, A/V adapter cable, and owner's manual.
8. RCA DRC6368

With RCA DRC6368 portable DVD player, you can enjoy watching movies for up to three hours using its rechargeable battery.  It has an eight-inch screen for a crisp playback video. This also features a built-in speaker so that many viewers can enjoy the movie a headphone jack for peace-and-quiet watching. Plus, you can use the AV outputs to connect the player to your home TV. The package also includes AC power adapter and car power adapter.
7. Cinematix Portable DVD Player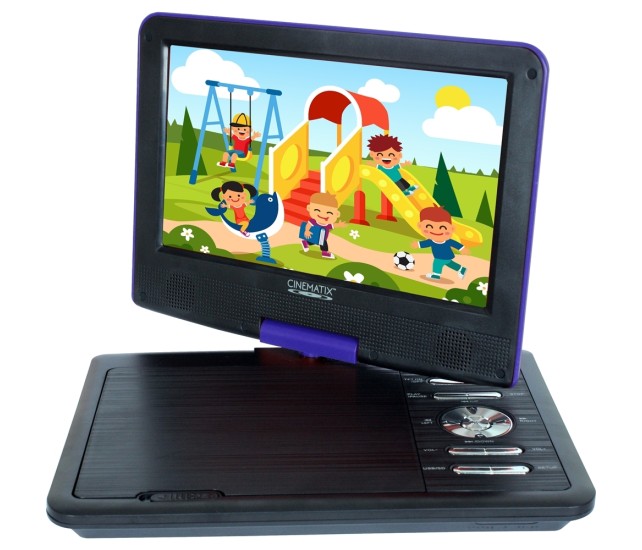 You can listen to music, watch movies, and view pictures using the Cinematix portable DVD player. It has a 9-inch TFT LCD display with 800×480 dpi resolution and 4:3 standard and 16:9 widescreen aspect ratios. Playback formats include DVD, CD, MPEG-4, CD+/-R/RW, MP3, DVD+/-R/RW, and JPEG. This also has USB and SD card input ports, two stereo output headphone jacks, and composite video output. Thus, you can play movies and music from DVDs, CDs, USB, and SD cards.  The built-in rechargeable battery provides playback for up to 6 hours. It has a carrying case that lets you mount the portable DVD player to a car headrest for convenient backseat theater viewing.
6. Buyee Handheld Portable DVD Player

Besides functioning as a DVD player, the Buyee Handheld portable DVD player can also turn into a mini TV. This 9.5" TFT LCD screen portable DVD player can rotate up to 270 angles and 180 angles reversing. It has a TV receiver, PAL/SECAM auto switching, cable TV, and automatic TV search. Other features included are:
Super electronic shock resistance, 3 seconds for DVD, 10 seconds for CD/VCD, and 90 seconds for mp3.
The built-in battery can last up to 2 hours.
Built-in DOLBY decoder supporting MPEG-4 video decoding.
Supports RMVB, MP4, MP3, WMA, MPG, AVI, VOB, and JPEG format.
Compatible with Div X, DVD, SCVD, VCD, CD, and mp3 discs.
FM and TXT reader function.
Remote controller.
Contains power adapter
5. Sylvania SDVD7046

The Sylvania SDVD7046 has a stylish handbag design with integrated handle, which allows you to easily carry it anywhere you go. You can watch your favorite DVDs with its 7" widescreen 16:9 TFT color display. It plays DVDs, DVD and R/RW, CDs, CD-R/RW, plus mp3 and JPEG. It includes remote control, earphones, audio output, and built-in speaker. Therefore, you can watch movies with your friends or enjoy it by yourself using earphones. In case the batteries got drained, you can recharge it.
4. Sylvania SDVD7060

Another portable DVD player from Sylvania includes matching oversize headphones so you can enjoy watching movies without disrupting anyone around you. It also has a built-in speaker so you can play your movie out-loud. The movie comes to life on the 7-inch widescreen swiveling display with a 16:9 aspect ratio. An AV output lets you connect the DVD player to a larger external display. It also has USB and SD card reader that lets you view your digital movies. This player is compatible with DVD±R/RW, CDR/RW, JPEG, and MP3. The package includes travel bag, a car adapter, and AC power adapter.
3. DBPOWER Portable DVD Player

The DBPOWER portable DVD player has a 9.5-inch display with 270 degrees rotating capacity, 80 degrees flipping design, and can swivel and rotate 360 degrees. Thus, giving you a perfect view because you can adjust its angle and making it perfect for your home, car, plane, or any other place. Moreover, it has an improved built-in battery that extends play time up to 2 hours. This is compatible with various formats including CD, DVD, DVD+, R/RW, MP3, MP4, WMA, VOB, AVI, MPEG1, XVID, and JPEG. You can also directly play movies stored in your USB and SD card with its reader.

2. Sony DVP-FX980

Sony never fails to amaze consumers. Their Sony DVP-FX980 has a 9-inch high-resolution widescreen monitor, USB port, rechargeable battery that supports 4 hours playback, built-in headphone jacks, flip screen, touch keys, an AC adapter, a car adapter, and a remote control. The headphone jack supports mini-phone stereo 3.5mm, the USB port uses 4 pin USB type A, and the composite video/audio output supports mini-phone 3.5mm. It has a nominal voltage of AC 120/230V. This DVD player has a 1-year warranty for parts and labor.

1. Sylvania SDVD1332

Sylvania SDVD1332 has a super-sized screen of 13.3 inches that plays clear and vivid images. It will make you feel as if you are watching in a cinema and your children won't be fighting over it because they can all see the movie clearly. It swivels 180 degrees making it perfect to bring wherever you go. The DVD player has a rechargeable battery with a car and home adaptor. It also has USB and SD card reader so you can watch your digital media. Thus, you can play music, movies, and view pictures. It is compatible with DVD+/-R/RW, CD+/-R/RW, MP3, and JPEG.