Top 10 Best Training Shoes for Men of 2023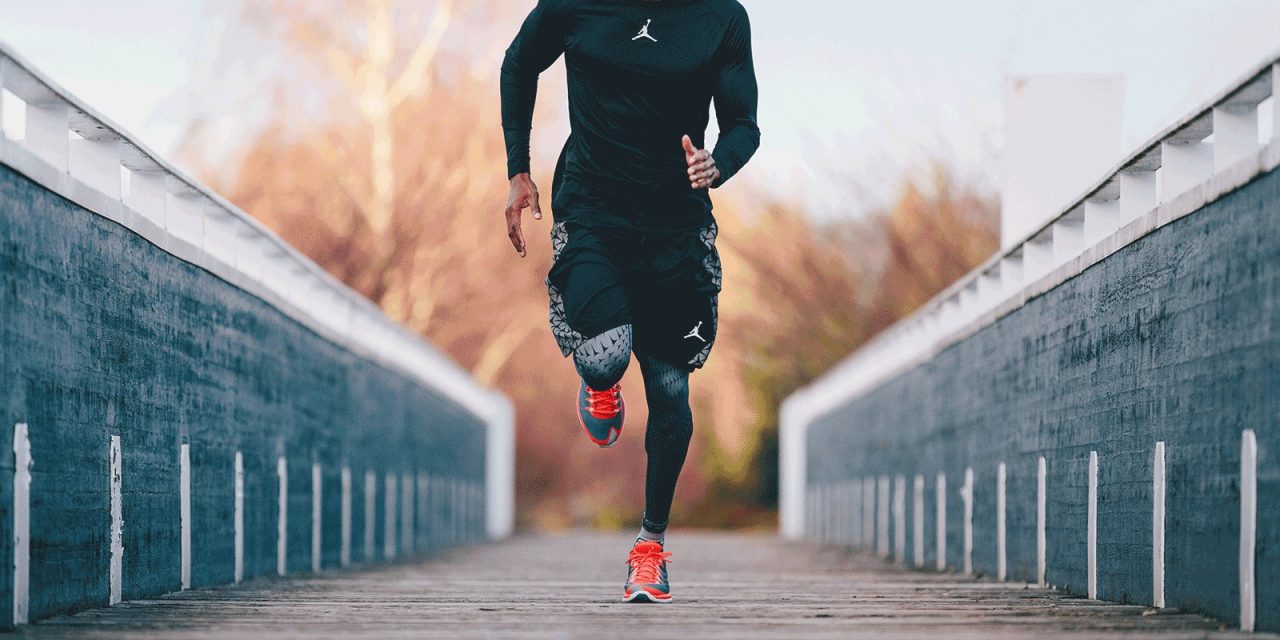 If you think that buying shoes can easily be done, then you are definitely wrong. In the past, people simply choose a shoe based on its design. If they liked the color or its style then they will quickly go to the counter and pay for it. However, there are several kinds of shoes that you can see when you go to the malls. If you are not aware of their differences, then it will be difficult to choose one.
When you say the term 'rubber shoes', most people automatically think that it is the footwear that you need to use if you are going to exercise or play sports. However, if you are an athletic person, you know that there are different kinds of rubber shoes. In order to find the one that will suit your needs, you have to be specific on the activities that you will do with it. There are specific types of shoes for every activity, such as running, hiking, cycling, court sports, field sports, and group exercise class. If you are doing all or most of these activities, it will be very expensive and too much of a hassle if you are going to purchase each type of shoes. The best thing to do is buy a training shoe.
A training shoe is used for different kinds of fitness activities – whether it is working out or playing sports. Thus, it is considered to be the 'jack of all trades'. Generally, training shoes are firmer than running shoes, have abetter shock-absorbing feature than weightlifting shoes, and provide a bit of lateral support just like court sports shoes. Though, you need to remember that it will not give you a 100% support for your activities but simply an average performance.
Even if training shoes can be used in any kind of activity, you still need to choose the right kind for your feet. Choosing the wrong kind of shoes may cause early-onset arthritis, runner's knee, plantar fasciitis, and other foot injuries. Below are some tips and guides that you can follow before you purchase the right training shoes:
It is better to buy shoes in sports stores because the staff will be able to help you find the right shoes for you.
The best time to buy shoes is in the afternoon or evening because your feet are at the largest size after running or walking.
Don't believe in 'breaking in' because shoes should be comfortable once you try them on.
Follow the rule of thumb, where you need to have about 8-10mm – or a thumb's width – allowance between the front of your big toe and the end of the shoe.
Try on the shoes with the same sock that you will use on it.
All of your toes should be able to freely wiggle inside the shoes.
The shoes must have a firm grip on your heels so it won't slip while you are walking and running.
You need to understand all of the shoe's features so you will know the importance of its functions.
Choose a shoe that will match your foot type. There are three different kinds of foot: supinator, pronator, and neutral. This classification is based on where a person puts pressure on his feet while he walks.
Consider buying shoes where you can put removable footbeds so you can have additional supportive insoles.
Know when you need to replace your training shoes. Some signs include uncomfortable feeling in your feet, less supportive, or there are deep-set wrinkles between the threads and the mesh upper.
After having an idea how to pick the right shoe for your feet, you can now choose in our list of top 10 best training shoes for men.
1. New Balance Men's MX608V4 Training Shoe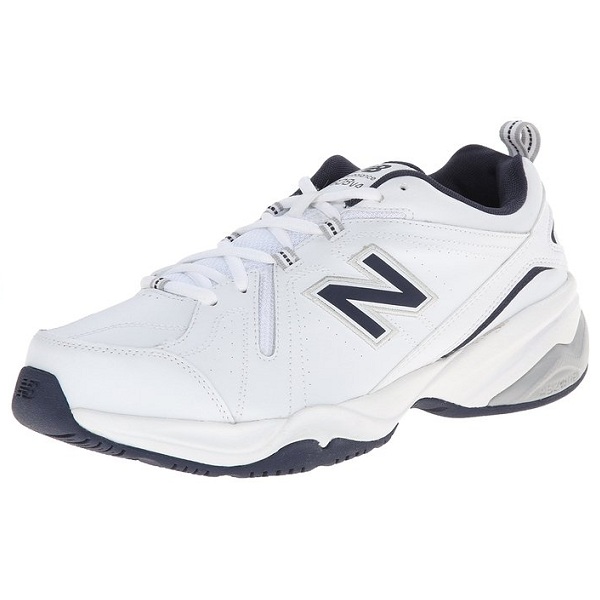 ☆ Made of leather and rubber sole
☆ Dual-density collar for cushion and support
☆ The footbed has EVA foam for cushioning
☆ IMEVA midsole is firm yet flexible for cushioning
☆ Approximate of 10mm drop
☆ Non-marking, flexible rubber outsole enables you to freely move
☆ ABZORB® cushioning for best full-length comfort
☆ Internal shank
☆ The heel is approximately 1.5"

2. K-Swiss Men's ST329 CMF Training Shoe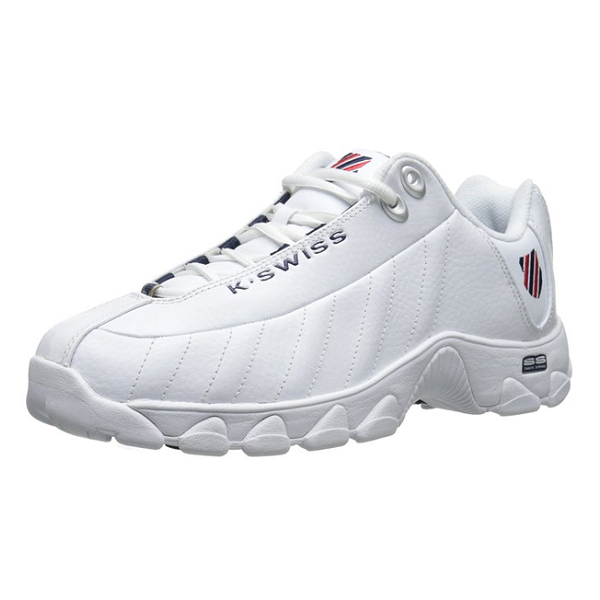 ☆ Very durable due to its leather upper
☆ Designed with logo shield accents
☆ Perfect fit due to wider forefoot and heel areas
☆ Smooth stride due to SHOCK SPRING® cushioning
☆ Lightweight support using compression-molded EVA midsole
☆ Enhanced traction using tough rubber outsole
☆ Premium memory foam footbed
☆ Shock absorbing heel
☆ Synthetic sole
☆ Physically correct flex grooves

3. Reebok Men's R Crossfit Nano 5 Training Shoe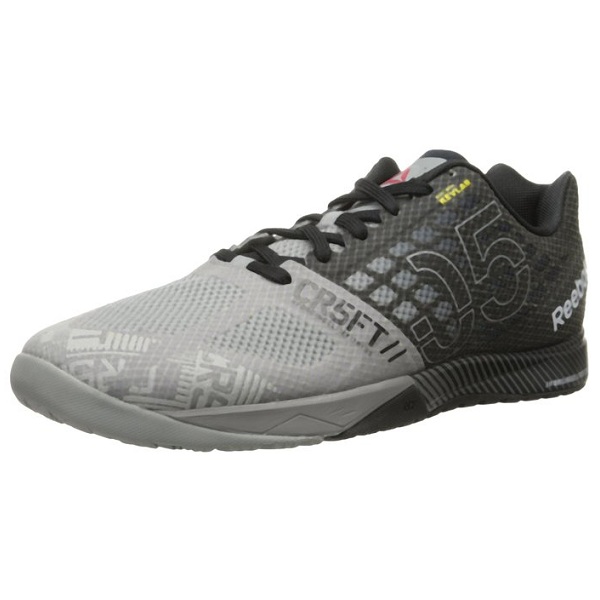 ☆ Lightest, strongest, and most innovative training shoe in the market
☆ The mesh upper is infused with durable Kevlar®
☆ The entire midsole is designed for perfect fit and support
☆ The exterior is made of polyurethane 'NanoShell' for protection and support
☆ Protect your toes with PU Cast Toe
☆ RopePro carbon supports extreme activities and withstands wear and tear
☆ Lateral support using 3D-print cage upper which imitates duraweb construction
☆ Has shock absorption feature in forefoot and heel pods
☆ Offers flexibility with its vertical and horizontal grooves
☆ Better surface contact and improved traction with raised outsole lug patterns

4. Adidas Performance Men's Speed Trainer 2 Training Shoe


Athletes will definitely like the Adidas Performance Men's Speed Trainer 2 Training Shoe due to its comfort. This shoe is designed to keep your feet cool and comfortable using its air mesh upper with grid underlayer. On the other hand, the durability and strength were due to its synthetic overlays. To give a responsive feeling and support for your every movement, it has a full-length EVA midsole with targeted flex zones. It will ensure cushioning to your feet and long-term durability. You can use this shoe in any kind of surface including turf, grass, or court using its multi-surface outsole. This part is designed with flex grooves to provide optimal grip, stability, and durability on all kinds of surfaces. Moreover, it has sprintweb fit cage that provides additional design and a lockdown fit – combining performance and style.
5. ASICS Men's GEL-190 TR Training Shoe


Enhance your performance with the help of ASICS Men's GEL-190 TR Training Shoe. This shoe is perfect for your everyday exercise routine because it is equipped with systems that are used for stability and shock absorption. The first one is the Trusstic System®, which makes the shoe lightweight but still maintains its structural integrity. This shoe only weighs about 11oz. Second is the DuroMax® Support System, which is a dual density midsole system. This is placed in order to provide better support and stability, and make the shoe sport-specific. The last one is the Rearfoot GEL® Cushioning System that provides remarkable absorption for shock during the impact phase and it makes your midstance have smooth transition. Another important part of the shoe is the midsole. For this product, it is equipped with SpEVA® midsole material which enhances the shoe's bounce back features and the midsole breakdown to reduce. Other features included are rubber sole; made of synthetic and fabric materials; padded collar and tongue that provide comfort; mesh lining; and a lace closure so it can perfectlysuit your feet.
6. PUMA Men's Cell Surin 2 Cross-Training Shoe

The PUMA Men's Cell Surin 2 Cross-Training Shoe can surely keep up with you. Aside from its great design, it is also packed with the best features that are perfect for your active lifestyle. This shoe is designed with PUMA No. 1 Logo at the tongue and lateral side, formstrips at medial and lateral sides, and a cat logo at the lateral side toe and heel. Due to its design, you can wear it for a casual look and be able to use it to the gym for a quick workout session. Its modern look will definitely encourage anyone to be stylish while having an active lifestyle. For the shoe's features, it is equipped with a breathable EcoOrthoLite® sockliner that will give the best fit and comfort to your feet. In addition, the heel cushioning unit uses 10CELL technology that reduces the impact so you'll still feel comfortable even if you wear it allday. For added comfort, the synthetic upper is durable with mesh inserts, which are perforated for added breathability. To make your feet stable while standing or moving, it is equipped with TPU shank. Lastly, the rubber outsole provides durability and better traction in all kinds of surfaces. Additional features of this shoe are rubber sole, a weight of 12oz, cross-training design, and lace-up vamp for acomfortable fit.
7. AVIA Men's Avi-Tangent Training Shoe

Add a reliable gear for your workout sessions with AVIA Men's Avi-Tangent Training Shoe. Its main feature is the best cushioning and stability for your feet with its Cantilever system, which balances your every step. In addition, there is an anatomical cradle located in the heel so it can provide better motion control and optimum shock absorption – which is done by streamlining your steps.For added support and stability, there is a multi-part, synthetic outsole with anexternal shank. You can be assured that this shoe is durable because it is equipped with a lightweight synthetic leather upper. To make your feet very comfortable, this is designed with a removable compression molded EVA midsole, removable sockliner, padded tongue and collar, traditional lace closure, soft textile lining, lightly padded footbed, translucent soft gel heel, faux leather upper, and this shoe only weighs 2 pounds.
8. UnderArmour Men's UA Micro G Limitless Training Shoes

Enjoy your training sessions when you use Under Armour Men's UA Micro G Limitless Training Shoes. This shoe is designed with rubber sole; synthetic materials; 10mm offset; a weight of 8.6oz; and ventilation with the breathable mesh upper to make your feet feel cool. What makes this shoe special and different from others is its Molded 4D Foam® and full-length Micro G® foam. The molded 4D Foam® is responsible for reducing slippage because the footbed conforms to the feet's exact shape. On the other hand, full-length Micro G® foam cushions your landing and increases responsiveness. There is also strategic forefoot flex grooves that promote natural motion so you can easily move without any difficulty, plus it adds another cushion to your feet. Other features included are the seamless overlays used for additional structure and support minus the extra bulk; the adjustable heel strap makes the shoe have a perfect fit and give more lockdown support; and rubber traction that is cleverly positioned in high-impact zones for better grip, greater durability, and minimal weight. All in all, this training shoe is designed to increase overall stability, flexibility, and balance so your feet will be cool and comfortable all throughout your exercise session.
9. Inov-8 Men's Bare-XF™ 210 Cross-Training Shoe


If you are looking for a shoe that you can use in different kinds of activities and sports, the Inov-8 Men's Bare-XF™ 210 Cross-Training Shoe is perfect for you. It will give benefits including flexibility, grip, and stability to your feet so you can achieve maximum performance for your activities. This shoe is equipped with advanced technologies, such as Meta-flex technology so you can naturally flex your forefoot; Met-Cradle lacing system secures your foot so it won't easily slip off; Rope-Tec grip is perfect for people who like rope climbing, plus it offers support, traction, and 360 degrees durability; and the zero heel-to-toe drop, which means that your feet rest closely on the ground and in turn, increases proprioception and balance so you can easily move. One of its most notable features is that it doesn't have any midsole. However, it still has a sticky rubber outsole so you will have a stable platform if you are going to lift weights. In terms of size, it has a 'standard fit' – which is ideal for people who have wider feet and those who do long training sessions. It has a close-fitting heel that locks the shoe in position so it won't easily slip off. People with wide feet will have enough space for their toes to spreadout when they are running or lifting weights. Lastly, the shock zone is the choice of terrain lead underfoot protection. This feature is designated using an Arrow System that is molded into the midsoles. For the 210 model, it has 0 arrow which means 'maximum responsiveness'.
10. Mizuno Men's Wave Unite 2 Training Shoe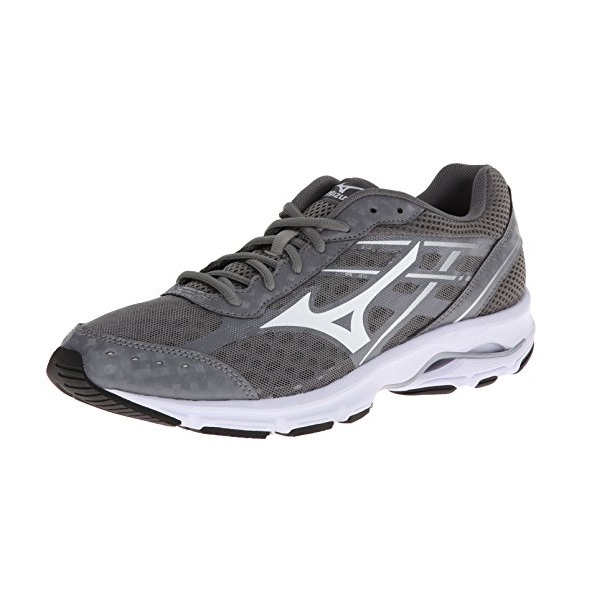 People who want comfort for their feet and a durable product, they will definitely like Mizuno Men's Wave Unite 2 Training Shoe. You will have the best and most comfortable experience from the inside to the outside due to its foam lining all over the footbed, the lightweight materials of the upper, and the air mesh. This shoe will provide optimal cushioning and stability to your feet using the Wave Technology in one midsole so you can train better. Moreover, it has lightweight, responsive, and durable cushioning copolymer. The combination of solid/blown rubber forefoot outsole is designed for cushioning, flexibility, and durability. The rubber material is the best choice since it allows people to use it for long training sessions because it support the heels during impact and offers better traction.Just like other training shoes, this one is designed with Air Mesh upper that provides excellent feel, comfort and breathability; synthetic materials; rubber sole; and the premium footbed foam offers superior comfort.