Top 10 Most Seductive Perfumes for Women of 2023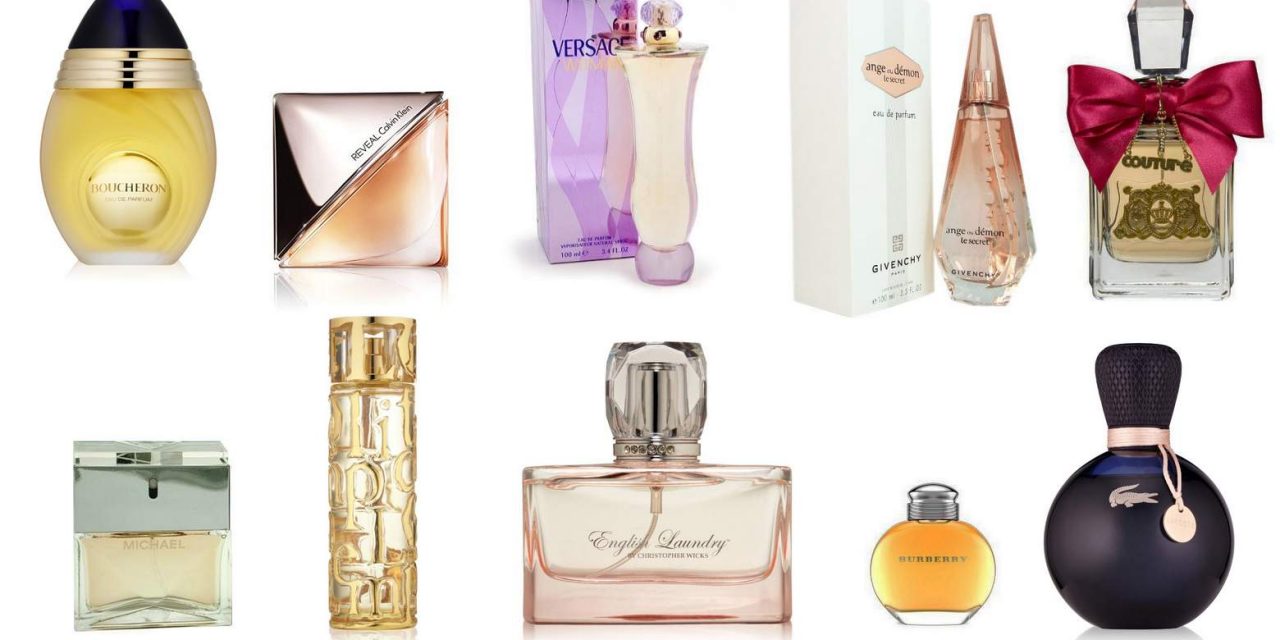 Perfumes are something that can be considered personal by both men and women. They are a reflection of their own personality and a reflection of what one would consider seductive and representative for them. One perfume might be on the favorite list of a person, someone else could completely dislike it which is a statement on how different people are and their taste in fragrances.
From time to time, the need for something new makes its presence. While some women chose to remain conservative with regards their perfume, others might feel the need to try something else. The search however can be difficult and frankly not everyone has the luxury to go to a brick-and-mortar shop.
Every woman loves to smell nice, so here in this article you will discover top 10 women perfume for you to understand what are the most popular perfumes for women in order to help you to discover which are the best perfumes for women when you are considering buying yourself some lovely new perfume or that you wish to buy for a gift for someone that is dear to your heart in the year of 2016.
10. Amouage Ubar Women's Eau de Parfum Spray

Ubar by Amouage is a Oriental Floral fragrance for women. Ubar was launched in 1995. The nose behind this fragrance is Creations Aromatiques. Top notes are tangerine, orange, litsea cubeba and violet leaf; middle notes are jasmine, orange blossom, ylang-ylang, tuberose, freesia, lily-of-the-valley and palisander rosewood; base notes are sandalwood, vanilla, patchouli, vetiver, copahu balm and black amber.
9. Christina Aguilera Eau de Parfum Spray

The blackcurrant note is inspired by her honeymoon in Bali, as it fruity-liquorish-y aroma is linked with happy memories of sitting on a veranda at sunset in the cool sipping cocktails. Top notes are like an exotic fruity sorbet with notes of mandarin and intense blackcurrant. Heart notes are peony, stephanotis, jasmine, and plum. Base notes are amber, vanilla, and musk.
8. Prada Candy Perfume

Prada Candy is a new fragrance by Prada launched in August 2011. The composition includes an elegant mix of musk in the top, a sensual balsamic vanilla accord of benzoin in the heart and sweet modern caramel in the base of the fragrance.
7. Versace Crystal Noir by Gianni

Versace Crystal Noir by Gianni Versace is the right fragrance for the woman looking to impress on her next night out. Introduced in 2004, this perfume features hints of pepper, ginger, gardenia, and amber to create a sensual scent that is sure to bring you the compliments you desire. Whether you choose to wear this perfume out with friends or colleagues, Versace Crystal Noir is sure to add a bit of mystery to your evening.
6. Michael Kors Sexy Sunset

Feminine fragrance Sexy Sunset Eau De Parfum from Michael Kors is designed to capture the captivating and seductive glow of sunset. The radiant fragrance is scented with fresh bursts of pear, alluring floral bouquets and a blend of warm woods. The perfume provides a shimmer of seduction to your presence. Sexy Sunset was launched in 2015. Top notes are pear, blackcurrant syrup, freesia and lotus; middle notes are peony, gardenia, rose, magnolia and jasmine sambac; base notes are sandalwood, cedar, vanilla and ambrette.
5. Ange Ou Demon by Givenchy

The dualistic nature of Ange ou Demon reveals new feelings, allures with its mystery and versatility, scandalizes and seduces. The strong charismatic oriental composition is innocently crystal and sensual at the same time. Sweet freshness of the top notes of mandarin, white cumin and saffron opens the way to the opulent floral heart: the strong lily note in alliance with casual notes of Maxillaria orchid and exotic ylang-ylang. The trace is dominated by two woodsy notes: creamy rosewood and dense oak moss absolute, while the powdery and sensual Tonka and vanilla end the composition.
4. Pleasures Intense By Estee Lauder

Pleasures Intense by Estée Lauder is a floral fragrance for women. Pleasures Intense was launched in 2002. Top notes are peony, black currant, ylang-ylang, green lily and cassis; middle notes are lily, tiare flower, jasmine and Moroccan rose; base notes are maple, vanilla, styrax and benzoin. Estée Lauder pleasures intense are a deeper, richer sister to classic Estée Lauder pleasures. Retaining the radiant clarity of the original, this exciting scent is a wonderfully feminine celebration of nature, with a sensual, seductive side. Embrace the velvety, voluptuous bouquet.
3. Burberry Body for Women Eau de Parfum Intense

Body Eau de Parfum Intense by Burberry is a Chypre Fruity fragrance for women. The nose behind this fragrance is Michel Almairac. Burberry Body, a sensual, feminine and effortlessly elegant fragrance for women. The Eau de Parfum features an eclectic combination of refined ingredients. A deep and intense concentration of Burberry Body Eau de Parfum for a luxuriously rich and long-lasting scent. Top notes of green absinthe, exquisite peach and refined freesia illuminate. A floral bouquet of natural rose absolute and iris is enriched with warm sandalwood to form the heart notes. Woody cashmeran, creamy vanilla, seductive amber and musk compose the base notes of this unique, sensual fragrance.

2. Dolce and Gabbana Pour Femme Eau de Parfum

Dolce and Gabbana Pour Femme embodies the essence of a passionate, confident woman. A sensual blend of neroli, raspberry and tangerine top notes highlight heart notes of jasmine and orange blossom. Luscious base notes of marshmallow, vanilla, heliotrope and sandalwood add depth to this modern, seductive fragrance. The expert mix of these scents leaves a lingering, subtle presence even after you have left the room, creating a lasting memory. The fruity scents perfectly complement the warm undertones, making a perfume that works from day to night and is suitable for multiple occasions. Features a blend of neroli, raspberry, tangerine; middle notes are jasmine, orange blossom; base notes are marshmallow, vanilla, heliotrope, sandalwood.

1. Guess Seductive Wild Summer Eau de Toilette Spray

If you like a soft and light scent that is perfect to wear during those sweltering summer months, Guess Seductive Wild Summer lives up to its name. Guess Seductive Wild Summer is a fresh scent of joys of life that still exudes intense sex appeal, glamour and glory. The fragrance is inspired by flirty games of seduction and exciting summer adventures. Juicy top notes of red berries, litchi and sparkling pear melt into a heart of rose, jasmine and sweet African orange flower that is accentuated by a warm and creamy base of cashmere wood and vanilla. Introduced in 2011 by Guess, this elegant women's fragrance is one you'll reach for often.