Top 10 Most Seductive Perfumes for Men of 2023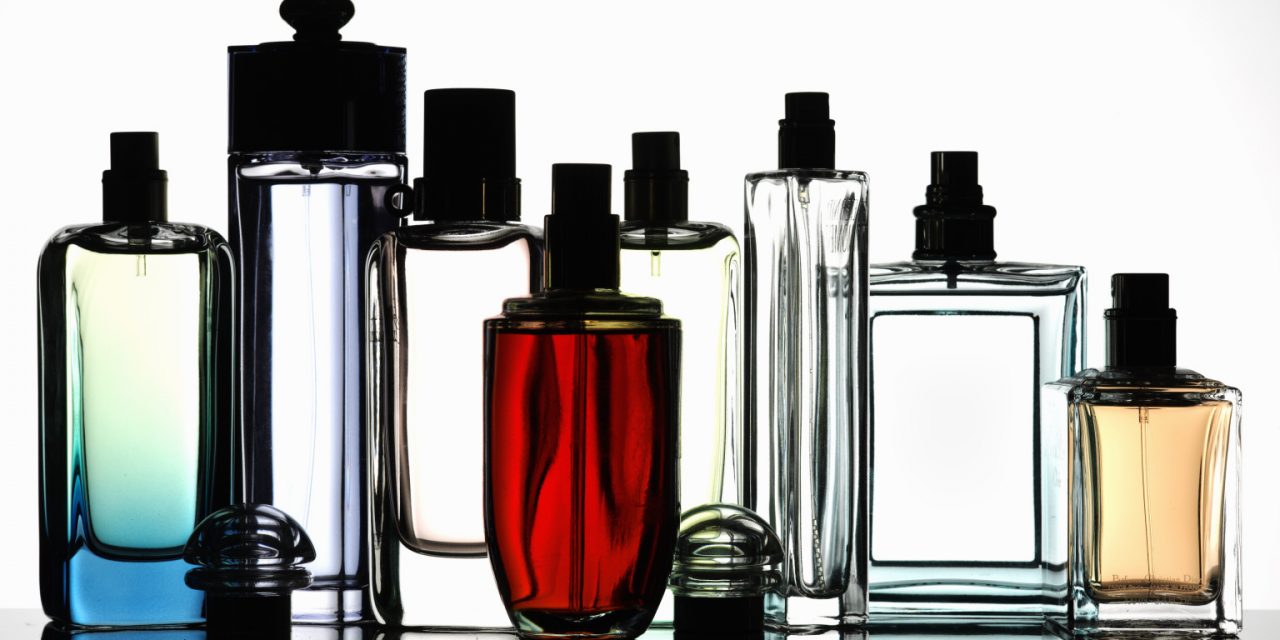 When it comes to perfumes, men have almost just as many options as women. Unlike everything else, there is more than enough brands and products to choose from which is a nice surprise. For personal care products men usually have fewer options but men's perfumes are a whole different story.
Finding the right perfume can be difficult. In fact men spend just as much time finding a fragrance that matches them as women do. It is something that needs to match their personality. All the subtle notes need to make up for a fragrance that tells a story, something that would match the man wearing it. It might sound complicated but it is not. Finding a matching fragrance does take time but when the right one is found, men tend to stick with it for a long time.
The market is full of stunning perfumes that give a massive variety of fragrances to all of us. Therefore, it is rather difficult to find your scent that expresses you. Now, the collection of the most popular perfumes of 2016 may help you find the best fit.
There are 4 main types of scents that you can use:
Perfumes,
Eau De Perfumes,
Eau De Toilettes, and
Eau De Cologne.
All of them can be of high quality, however, it is good to know that perfumes are the most long-lasting and cleaner solutions, with the oiliest composition and around 15-40% of pure perfume extract. Then, EDP has more water and alcohol in it with a typically 10-20% of perfume extract, so it evaporates faster. EDT follows, with 10-20% perfume essence, then cologne that has around 2-5 %.
Out of all the models available 10 were selected for being the most seductive. Here are the top 10 most seductive perfumes for men in 2016 reviews.
10. Guess By Parlux Fragrances

Guess for Men is resolute yet youthful. This citrus, aromatic scent, created by Steve Demercado, opens with bergamot and Granny Smith apple head notes that mingle with white pepper, ginger, nutmeg and lavender heart notes, and sandalwood, Peru balsam, fir, amber, musk and suede base notes. An artistic unification of aromas, this fragrance is the perfect accessory for the well-dressed modern man.
9. Paco Rabanne Invictus Eau de Toilette Spray

The design house of Paco Rabanne blends fresh citrus with woodsy notes to create this clean, rugged scent that is perfect for any time, day or night. This floral fragrance has a blend of fresh grapefruit, bay leaf, jasmine, guaiac wood, patchouli, oak moss, and ambergris. It is recommended for casual wear. Splash on in the morning for an energizing start to your day and add a touch for an unforgettable night under the stars.
8. Paco Rabanne 1 Million By Paco Rabanne

Paco Rabanne 1 Million is high-grade eau de toilette spray for men with a unique woodsy and floral fragrance that most users find invaluable. It is a relatively new perfume that combines strong masculine notes with discreet sweet fragrances. Despite its mild sweetness the perfume may prove to be the perfect choice for the ones that need a matching scent for their casual outfit or just need a fragrance suitable for an entire day.
7. Infinity Eau De Parfum

Infinity Men's – Eau De Parfum 100ml / 3.4 oz NIB Cologne Impression of Eternity by Calvin Klein Subtle fragrance Perfect for any occasion 3.4 FL. OZ. Bottle Lasts all day Brand New Never Used or tested and 100% authentic INFINITY for men eau de parfum 100 ml made in usa by sandora .
6. Jaguar By Jaguar For Men. Eau De Toilette Spray

Jaguar is a luxurious spicy lavender amber fragrance. This perfume has a blend of basil lavender grapefruit and gardenia. Accompanied by cedar spruce leather and fern.
5. Man Eau Fraiche by Versace

It is affordable, has sweet smelling notes of carambola, cedar leaves, amber, musk, tarragon, sage, and sycamore, and is attainable in a large 3.4-ounce bottle that lasts long. It is non-irritant, non-staining, and a renowned crowd pleaser.
4. Cool Water By Davidoff For Men. Eau De Toilette Spray

Davidoff Cool Water for men is an efficient and highly seductive EDT spray for men, that has served individuals well for over 26 years now. As for the fragrance, Cool Water uses a balanced blend of lavender, jasmine, sandalwood and musk. The woody notes complement the floral ones in order to achieve a seductive men's fragrance.
3. Ferrari Scuderia Black Eau De Toilette Spray

Introduced by the house of Ferrari in 1999, Ferrari Black is a sharp, woody, mossy fragrance. Ferrari Scuderia Black contains notes of lime, bergamot, red apple, plum, jasmine, rose, cinnamon, cardamom, cedarwood, amyris wood, vanilla, amber, musk crystals. It is recommended for casual wear.

2. Guess Seductive Men Edt Spray

Consisting of Cardamom Milk, Pink Pepper, Patchouli, Sandalwood, and Musk, this spray will deliver a charming but charismatic fragrance. Has a touch of citrus as well, but this smell changes almost immediately after applying. It all natural blend has also remained a major draw, while its charming, aromatic, and refreshingly seductive scent has won in a permanent spot in the hearts of many.

1. Nautica Classic for Men by Nautica 3.4 oz 100ml EDT Spray

Launched by the design house of Nautica, Nautica Classic features a masculine blend of waters, florals and aromatic woods. It is a refreshing and casual scent with notes of lavender, rose, moss, amber and musk.

Men's perfumes usually combine mild fruity and sometimes sweet tones with more masculine fragrances such as woods, musk, leather and even tobacco. The difficult part is finding the balance between them to obtain a distinctive perfume that does not feel too over the top.