Top 10 Best School Bags for College and High School Students of 2023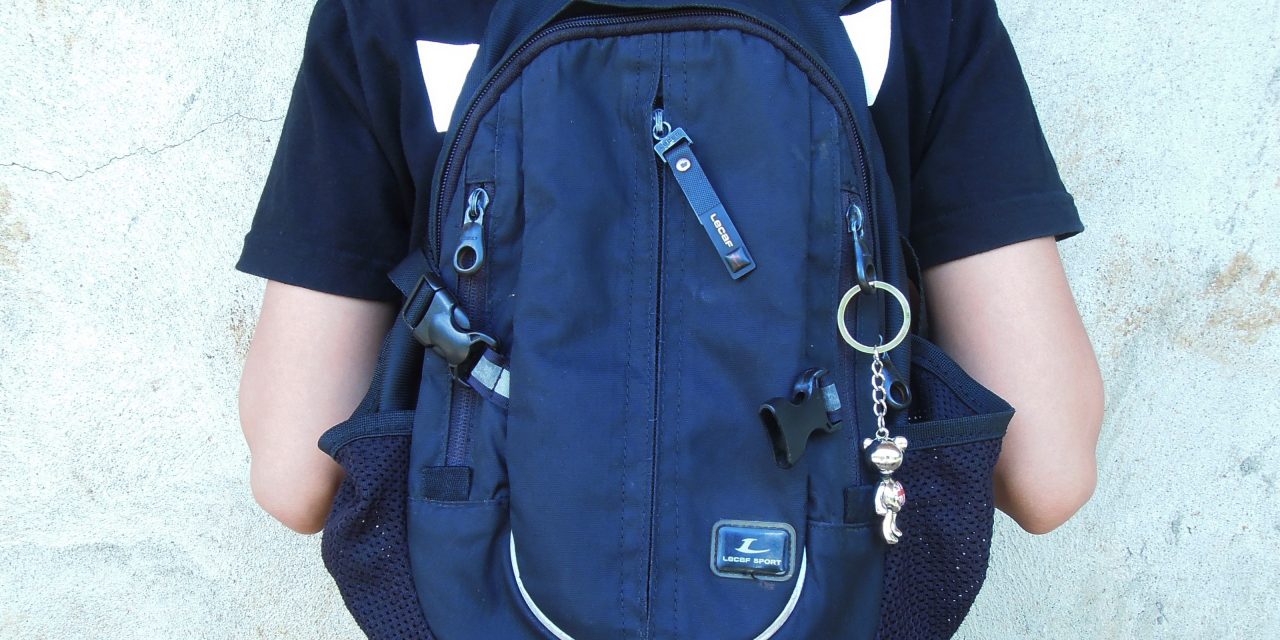 From the earliest stages of civilization, bags were used every day by men and women. They were made of animal skin, cotton, or woven plant fibers, and was folded at the edges then secured in a shape with strings of the same material. In the ancient Egypt, several hieroglyphs depict males with bags tied around their waste. Furthermore, the Bible mention pouches, especially Judas Iscariot, that people carry around to store their money and other personal items because clothes don't have pockets.
After a while, bags came in various designs for different purposes. However, men's bags slowly disappeared in the course of the 17th century with the introduction of pockets in clothes towards the end of the 16th century. Since then, bags belonged almost exclusively to the women's domain.
Nowadays, bags also became an important fashion accessory. Students use their bag as a fashion statement (besides its main function of carrying school materials). Below are the best school bags for college and high school students of 2016.
10. Moolecole Leather & Canvas Backpack

Girls will definitely love this backpack's unique cat's ear design with side pockets. Moreover, it includes a canvas zipper wallet where you can put coins, your mobile phones, and other stuff. It has a large capacity with loaded functional layers, which is good for carrying school materials. You don't have to worry its carrying capacity because it has thick fabric of upgraded cotton canvas with high density which reinforces negative gravity and doesn't distort.
9. Swiss Gear Sherpa 16″ Laptop Backpack

This bag is perfect for school and traveling due to its style and function. It has a stabilizing platform that keeps the bag standing upright. Plus, it comes with quick front organizer pocket that keeps important things handy and a side bottle pocket. You can put your laptop inside the bag because it has a seamless three-layer ring of foam to protect it. Carrying the bag will be easy due to its special features: comfort-fit shoulder straps that evenly distribute the load to ease stress; air-flow back padding to keep the wearer cool; and an ergonomic grab handle or trolley strap so that you can carry the bag the way you like it.
8. Ibagbar Vintage Military Cotton Canvas Messenger Bag

For men and women who like a messenger bag, this one is perfect. This durable unisex bag is made up of high density washed cotton canvas, metal buckle, and genuine leather zips. You can freely adjust the shoulder strap buckle according to your height and comfort requirements. The structure includes a total of 9 pockets that lets you properly organize your things.
7. WATERFLY Packable Shoulder Backpack

Besides being a school bag, you can use this for outdoor activities because it's rainproof. Its materials are soft nylon, SBS brand zipper, and YNS brand buckle that were reinforced in all contacted place using the Bartack Process. You can also fold it into a small pouch or expand to a large backpack. If you are running, you can secure it firmly to your body using the detachable waist strap. You can organize your stuff inside with its 1 main pouch and 4 small pouches.
6. Gootium 30520 Canvas Backpack

In a casual event where you need a backpack, the unisex Gootium backpack is the best choice. The bag is made up of pure cotton washed canvas, secured by a heavy-duty zipper, and a sturdy high-quality leather flap held closed by strong magnetic snap closures. Its design makes it easy to put in or take out your stuff. The interior has two pockets that can accommodate a 15.6" laptop or other electronic gadgets because it is padded and a variety of items like books without weighing down its user.
5. Leaper Casual Lightweight Canvas Laptop Bag

This backpack comes with a shoulder bag and a pen case, best for using in school. The bags are made from canvas material with embroidery design on the front side.  The backpack can accommodate a 13-inch laptop. No need to worry about the weight because it has unique design straps that ease the pressure on the shoulder. Plus, the cushion is highly permeable material and you'll never be covered in sweat even if you carry it for a long time.
4. Hitop Geometry Dot Casual Canvas Backpack

With its cute design, casual easy style, and high-grade durable material, young girls will surely love this backpack. Due to its size and several compartments, you can load all of your daily necessities. It can also accommodate your laptop easily with its compartment. Even if the bag has several contents, no need to worry because it has a durable PU bottom design and thick breathable straps design making it strong, long-lasting, and comfortable to carry.
3. Kattee Men's School Bag

If you are looking for a stylish and functional backpack, then this is the right one for you. In addition to being a school bag, it is also a perfect travel bag. This bag is made of strong canvas combined with genuine brown leather, which makes it sturdy. The interior has a large storage capacity of 15 inches main pocket for school stuff and a laptop compartment that can fit a 17-inch laptop. The exterior design constitutes of a double buckled flap cover with a wide drawstring opening for the main pocket, the front pocket with a single buckle flap and magnetic closure that allows quick access for items, and side pockets providing extra room for accessories.

2. TrendyMax Galaxy Pattern School Backpack

The galaxy pattern of this bag is very cool, making every student like it. Moreover, it has the materials, such as durable 600D polyester and premium YKK zipper. Plus, it is easy to carry with its ergonomic padded back panels and adjustable padded should straps that offer cushioned comfort. The interior is spacious and can hold daily essentials, together with a 14" laptop. It also has a front compartment for small items, exterior zip pocket on the back for small items for quick access, and two exterior side pockets for water bottle and umbrella.

1. American Shield 16.6 inch Laptops Backpack

This bag is best for organizing all your school stuff with its divider pockets. Moreover, it can accommodate 12"-16" laptops. The external dual pockets have elasticized mesh, which expands to secure various sizes of water bottles. When you carry the bag, it has a multi-panel airflow design with extra padding for comfort and maximum back support, while the shoulder straps also have added padding for comfort and control.