Top 10 Best Golf Shoes of 2023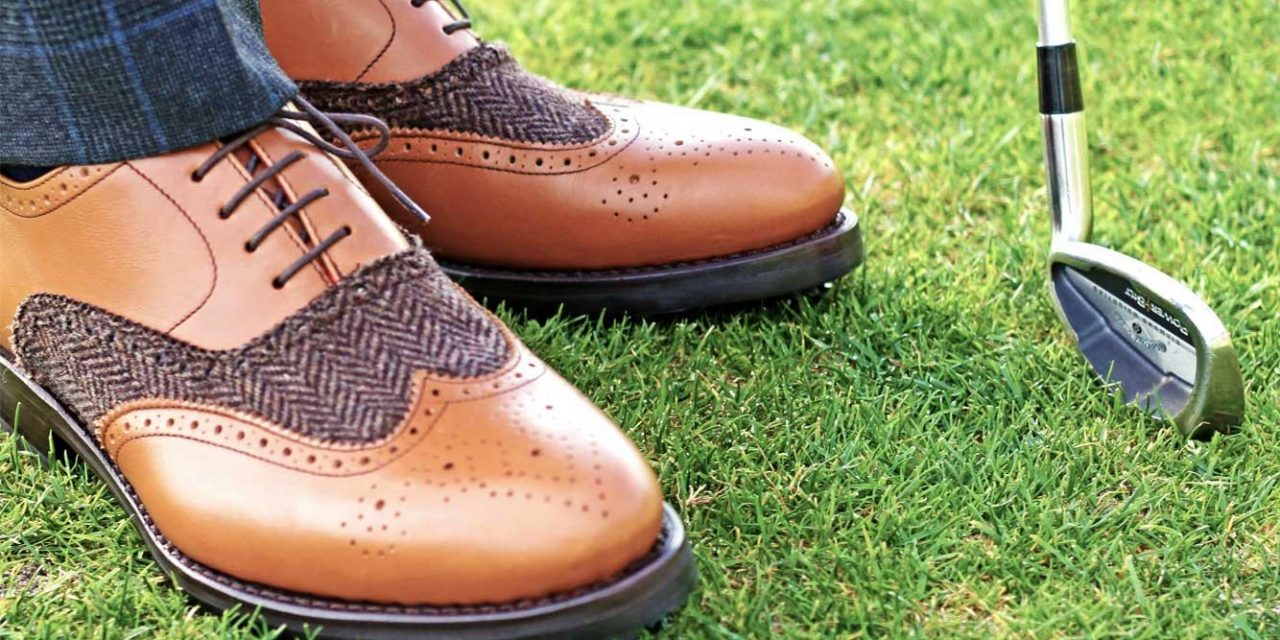 Golf shoes should be at the top of every golfer's list from the most important golf equipment to the least important when it comes to engineering a stable, comfortable golf swing. To be able to hit a golf ball square, it depends on foot stability, balance and swing path, all of which are affected by what shoes are planting you to the ground throughout the swing.
As much as shoes may be meant to accentuate your feet, there are more advantages to investing in a good pair, especially if you are involved in sports. A good pair of Golf shoes will help you cushion your feet for a more comfortable walk or run, hence effective golfing. They also help protect your legs from getting pricked or hurt by foreign objects such as sharp stones on the ground.
Nowadays, there are a great range of options, from colorful sporty models to classic subtler designs. Nearly all have some sort of value-adding waterproof guarantee, while grip and traction have been innovatively harvested through a range of clever sole designs. Here are the best golf shoes of 2016…
10. Adidas Tech Response 4.0 Golf Shoe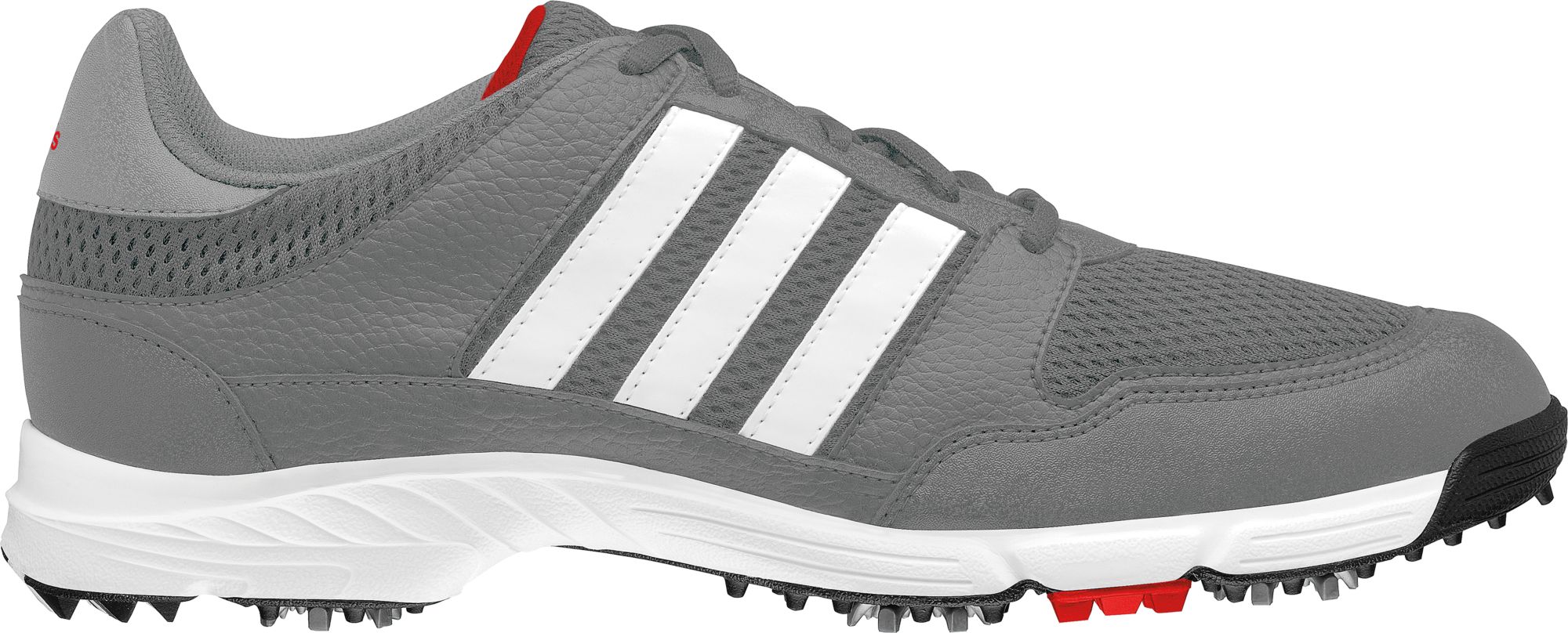 The Adidas Tech Response 4.0 features lightweight and breathable performance materials for increased flexibility and extreme comfort. Designed to deliver enhancements in climate control, performance and comfort, this collections is ultra-lightweight to help reduce fatigue and enhance energy round after round. It is made of synthetic leather and textile uppers provide soft, lightweight and durable performance Soft EVA foot bed for lightweight comfort cushioning. It has soft textile lining adds enhanced breathability and comfort. It features the ThinTech cleat for perfect support and comfort on your ankles. Its meshed uppers ensure easier flow of air into and out of the foot giving you a fresher feeling.
9. New Balance NBG1701 Spiked Golf Shoe

The New Balance Men's NBG1701 Golf Shoe looks innocent with its premium, water-resistant, microfiber, leather upper and its thin and light locking cleat system, but it is anything but. With an endurance rubber outsole and a cushioned midsole, this shoe is designed for various course conditions and styles of play. From Champ the world leader in Sport Cleat technology, Slim-Lock is an extremely thin and light locking cleat system.
8. Footjoy Hyperflex Golf Shoes

The FlexGrid system has a base layer made of a lightweight, flexible and tightly bound waterproof mesh which allows for maximum comfort and breathability. That first layer is supported by the FlexGrid exoskeleton "cage" which forms to your foot, but is sturdy enough to keep the foot from moving around during the golf swing for maximum stability.
7. Adidas Pure 360 Gripmore Sport Golf Shoe

The Adidas Pure 360 gripmore Sport Golf Shoe provides you with exceptional stability with the 360 wrap support system and maximum comfort with the PureMotion EVA midsole. It has ultra-lightweight seamless mesh upper with climaproof provides a great combination of comfort, protection and performance. TPU stripes and a molded external heel counter provide 360wrap stability. PU bonded overlays in the toe; heel and eye stay offer additional stability and protection. It has new powerband Chassis features a lighter and more flexible EVA construction while still providing incredible lateral support and stability.
6. Skechers Performance Go Golf 2 Fairway Golf Shoe

The innovative and supremely comfortable Skechers GOwalk 2 has been transformed into a golf shoe. Built top to bottom specifically for walking, the Skechers Women's GOwalk 2 Fairway Spikeless Golf Shoe provides all-day comfort and stability. V-Stride technology features a unique angled outsole that complements a natural walking gait and promotes fluid stride transitions.
5. PUMA Titanlite Golf Shoe

The Titanlite is equipped with Stealth Cleat with K5 for low-profile cleat utilizes Kevlar for long lasting abrasion resistance. Its POWER TOE design maximizes force and power creation throughout swing for a smoother follow-through, and a better chance bragging rights. With Outlast technology for temperature regulation, this golf shoe re-sets the benchmark for coolness, stability, and comfort that plays well under par. It is crafted with durable materials with waterproofing guaranteed for one year. Lace closure for a snug fit; packaged with multiple laces to customize your style. It has textile lining for all-day comfort and breathability.
4. Nike Golf FI Impact Golf Shoe

The Nike FI Impact golf shoes are engineered with Nike "Free Inspired" technology to create the most comfortable shoe experience you've ever had. The free-inspired outsole has flex grooves and a spikeless sole for maximum versatility on and off the course. Nike FI Impact golf shoes feature a breathable mesh upper with waterproof protection. Nike Golf is passionately dedicated to ushering in the future of this great sport by developing groundbreaking innovations that enable athletes to perform at their physical and mental peak. Nike Golf footwear offers an ergonomic design that supports ideal natural motion and flexibility, and golf specific lug patterns for penetrating traction, lateral support and walking comfort.
3. Footjoy Hydrolite Spiked Golf Shoes

Experience maximized comfort and functionality with the FootJoy HydroLite Shoes. These shoes, made from full-grain leather, provide an exceptional fit and lasting durability. Designed with HydroLite™ technology, these shoes feature waterproof protection to last you season after season, and the low-profile outsole ensures stability and flexibility. The PINS™ technology offers a low-to-ground fit as you swing for an ace.

2. Adidas Tour360 X Cleated Golf Shoe

Experience pro-caliber performance while wearing tour 360 x Golf Shoes. Lightweight synthetic uppers feature climaproof weather protection and 360WRAP technology, which includes a TPU saddle and internal heel counter, for stability. Stitched leather fitfoam PU sockliners pair with soft EVA midsoles to blend of flexibility and support. 9 Stealth cleats and Swing Plane Traction equip Adidas tour 360 x Golf Shoes with incredible grip. It is made of new 9-cleat thintech TPU outsole features Swing Plane Traction and new CenTraXion cleat to create incredible grip and stability.

 1. Nike Lunar Control II Golf Shoe

The Nike Lunar Control Men's Golf Shoe delivers stability and comfort on the course with a Nike Power Platform and springy, resilient Lunarlon cushioning. Equipped with Nike power transfer zone technology, this innovative shoe helps create a smoother transition from backswing to impact.
Features:
Flywire technology for ultra-lightweight support and comfort
Ultra-lightweight, springy Lunarlon cushioning for soft yet supportive shock absorption
Next-generation Nike Power Platform stabilizes the foot to offer better balance, smoother weight transfer and more power through impact
Waterproof performance leather for durability and protection from the elements
Nike Power Transfer Zone for a smooth transfer of power at impact
Scorpion Stinger Spikes and Tri-LOK system for excellent traction
Two-year limited waterproof warranty