Top 10 Best Soccer Shoes for Men of 2023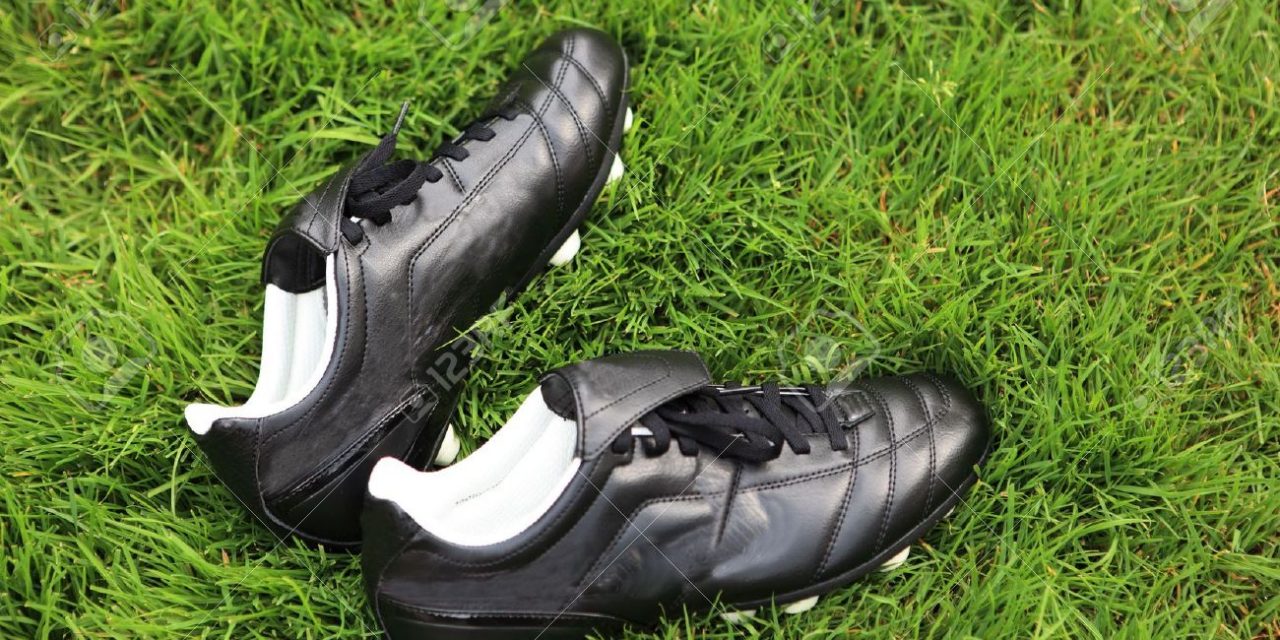 Soccer players are very particular people when it comes to what they wear on their feet to play. Anything from the socks, the shin guards under them, down to the individual cleats that touch that ground can have an effect on a player's touch. This is something that these athletes take very seriously, and each player has a different opinion on what makes a football boot great. For some it is comfort. For others, it is the feeling the ball has when it touches certain parts of the foot. Still, others consider style to be the most important factor.
You should also probably be realistic about your skills. Having a boot that's super-light and offers next to no protection is not a great idea if you're not as fleet of foot as you once were. On the other hand, having a super-flash set of boots can give you added confidence and a better first touch, if you're not completely hopeless in the first place.
The player's shoes greatly influence their performance in the field. Different features including weight, comfortability, design, incorporated technology and material used are some of the factors considered when choosing the top performing soccer cleats. This has led to the leading manufacturers of these shoes to continually come up with new products that have better features than their previous ones. The list below describes the top 10 best soccer shoes.
10. Adidas Ace 16.3 Primemesh Turf

Adidas ACE soccer cleats further enhance your creative ability and control on the ball, allowing you to dictate the pace of the game with ease. It's time control everything. The new ACE 16.3 features a Primemesh vamp, which is a knit-like material to help amplify your control on the ball, while its strong synthetic midfoot provides added support to help achieve a comfortable fit. Streamlining the connection to your foot, the boots include a Primecut collar for a sock-like fit, while its soleplate provides reliable traction and control on hard and artificial ground.
9. Adidas Mundial Team Turf Shoes

The Adidas Mundial Team turf shoe provides comfort and durability for players, coaches and referees. The kangaroo leather on the upper makes for a soft touch and a great fit. These Adidas turf soccer shoes give you great traction through their multi-studded outsole, allowing you to make every move precisely the way you mean to.
8. Nike Men's Hypervenom Phelon II

Synthetic leather-like textured upper with asymmetrical lacing design provides improved touch, feel and an enlarged striking zone for enhanced power and accuracy. The Nike HyperVenom Phelon II Neymar FG soccer cleat has a molded, perforated sockliner that offers cushioning and comfort while a TPU plate with FG stud configuration ensures superior feel and speed on firm ground pitch.
7. Adidas Performance Men's X 15.4

A synthetic BRAVO leather upper provides maximum durability, comfort and a snug molded fit. The Adidas X 15.4 FXG soccer cleat has a TPU flexible traction outsole that is designed to ensure explosive speed, ground shredding traction and unmatched performance on artificial, firm and hard ground surfaces. Lightweight skin makes sure you're comfortable in the spotlight, while an innovative soleplate layout gives you the platform for unpredictable movement.
6. Nike Men's Mercurial Victory V CR FG

Inspired by Cristiano Ronaldo, the Nike Mercurial Victory V CR FG Men's Firm-Ground Football Boot optimizes players' natural speed without sacrificing touch thanks to the superior grip of its updated Vapor traction and micro-texture upper. Contoured speed last provides a snug, minimal fit. Durable synthetic leather upper provides a soft touch. Midfoot reinforcements enhance lockdown. Debossed upper creates a micro-texture that enhances grip.
5. PUMA Men's evoPOWER 3.2

PUMA power is within reach in the evoPOWER 3.2. The upper is constructed with soft PU materials that ensure durability and lightweight performance each time you're on the field while a GripTex print provides added grip. The PUMA evoPOWER 3.2 TT soccer cleat lets you chart your path to victory atop a multi-studded rubber outsole, which maximizes traction and speed on hard surfaces and artificial grass so you can perform your best. Soft PU upper with embossed vamp ensures durable, lightweight performance. GripTex, 3D transparent print delivers an enhanced grip for improved touch in wet conditions.
4. Nike Men's Mercurial Victory V Cr

The Nike Mercurial Victory V CR IC soccer shoe has a full-length non-marking rubber outsole that provides explosive traction and acceleration necessary to achieve all of your goals. Trophy touch micro texture upper delivers superior ball feel and comfort while an internal cage provides enhanced lockdown and fit. Sparkle aesthetic coloring in the upper inspired by Ronaldo's style. Contoured sock liner with textile top cloth provides unmatched comfort and low profile cushioning. Full-length non-marking rubber outsole ensures maximum lightweight traction and acceleration to perform your best on indoor surfaces.
3. Adidas Performance Men's Gloro 16.1 FG

A premium Kangaroo vamp with synthetic leather heel offers a perfect combination of soft touch and stability for more versatile play. The Adidas Gloro 16.1 FG soccer cleat has a die-cut EVA insole that provides unmatched padding for enhanced comfort while a firm ground outsole with comfort frame ensures maximum grip, acceleration and stability on the pitch. Synthetic lining offers a locked down fit and comfort from the first wear. Die-cut EVA insole helps to reduce cleat pressure and ensure comfort. Firm ground outsole with comfort frame provides unbeatable traction, speed and performance on FG pitches.

2. Nike Men's Tiempo Genio Leather FG

The Nike Tiempo Genio Leather Men's Firm Ground Soccer Cleat has a natural leather upper that offers superior touch with a comfortable fit. The strategic cleat placement delivers essential traction on firm ground fields. High density die cut EVA sock liner for comfort and reduced cleat pressure. TPU plate with conical and bladed cleat configuration for traction stability and reduced stud pressure. Firm ground FG cleats for use on short grass fields that may be slightly wet but rarely muddy.

1. Adidas Performance Men's Ace 16.4 FXG

The Adidas Ace 16.4 FXG soccer cleat has a comfort lining that offers superior fit and a new level of comfort while a Flexible Ground outsole ensures superior control, stability and speed on artificial, firm and hard ground surfaces. Soft synthetic upper with Control feel shapes to your foot for superior ball control, feel and touch while a lined insole wraps your feet in unmatched comfort. Flexible Ground Outsole provides an exceptional combination of acceleration, control and stability on hard ground, firm ground and artificial surfaces, allowing you to be the most versatile player on the field.