Top 10 Best Sunscreens for Oily Face of 2023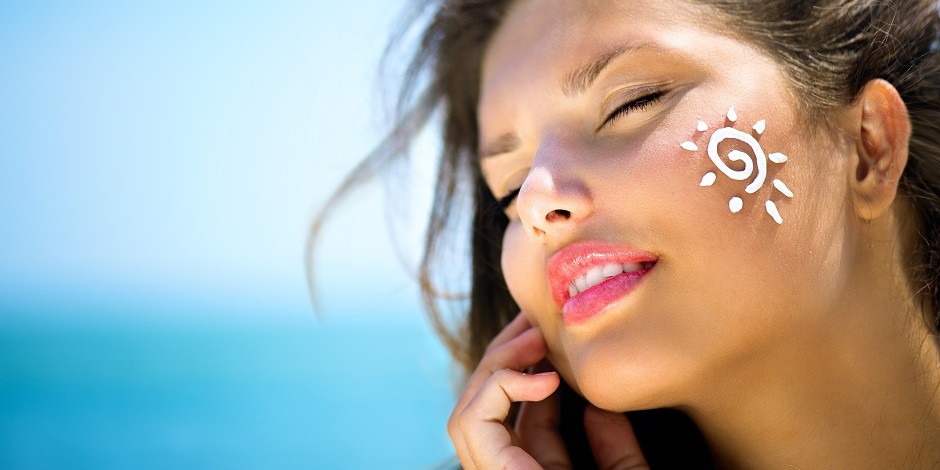 Soaking up in the sun is healthy. However, continuous exposure to it can severely damage your skin. Moreover, if you have an oily skin then you are prone to frequent breakouts. Thus, you seriously need a sunscreen for your skin type.
Sunscreen provides sun protection, helpful in fighting against aging, cleaning deep within your pores, and eliminating oiliness of your skin. There are several factors that you should consider before choosing a sunscreen.
It should be lightweight that dry down to a matte finish.
Stick to broad-spectrum formulas with SPF 25 or greater.
Look for sunscreens that include extra antioxidants and anti-irritants, which improve the sunscreen's ability to protect your skin from UV exposure.
Don't pick products that have emollients like plant oils and fatty acids because it will result in a shiny face.
Don't rely solely on your makeup to act as a sunscreen.
Here is our list of top 10 best sunscreens for oily face.
10. Ombrelle Ultra-Fluid Sunscreen Lotion

Protect your face from the harmful UV rays with the help of Ombrelle Ultra-Fluid Sunscreen Lotion. It is specifically formulated for delicate facial skin, especially for those with an oily face. Its formula has conditioning Vitamin E and SPF 30. Thus, its filtering system provides effective broad-spectrum UVA and UVB protection. This sunscreen has ultra-light texture, non-greasy, non-sticky, and quickly absorbed and leaves a comfortable finish, and it doesn't have any fragrance or colorant. You can use this under your makeup because of its hypoallergenic and non-comodogenic formula.
9. Claror™ S2 Oil Control Lotion with Sunscreen

Achieve healthier, clearer skin free of dark spots, acne, wrinkles and sun damage using Claror™ S2 Oil Control Lotion with Sunscreen. Its main ingredient is Green Tea that helps to fight acne deep within your pores by eliminating oiliness and reducing dry skin. This product is great for several reasons:
Moisturizes, nourishes, calm redness, prevents pimples, and fights bacteria.
Soothes and repairs damaged cells for new cell growth.
Brightens skin and improves elasticity.
Advanced protection from UVA, UVB, and broad spectrum sunlight.
Enjoy healthier, rejuvenated skin free of blemishes, dark spots, oil, acne, and fine lines.
8. The Face Shop Clean Face Oil-Control Sun Cream

Get an oil-free sunscreen like The Face Shop Clean Face Oil-Control Sun Cream. This is appropriate for oily, acne-prone skin type. It blocks both UVA and UVB with an upgraded formula that leaves skin feeling fresher and matte. It is lightweight and has a shine-free formula that contains tea tree oil and aloe vera gel, which are both great ingredient used to treat acne. It has a refreshing texture that does not cause blemishes. To use, apply an appropriate amount onto the skin, after skin care routine, in an outward direction.
7. Paula's Choice Extra Care Non-Greasy Sunscreen

For people who plays water sports or loves going to the beach, Paula's Choice Extra Care Non-Greasy Sunscreen is perfect for you. It offers reliable broad-spectrum sun protections without feeling thick or oily.  This is very water resistant, which can last up to 80 minutes, and is ideal for outdoor sports and water-based activities. It is also recommended for oily, blemish-prone skin, and the combination of skin types. The lightweight ingredients don't contain fragrance and colorant but it is rich with antioxidant that promotes younger looking skin. You will get silky texture and smooth matte finish.
6. Block Island Organics Natural Mineral Sunscreen

Decrease the risk of skin cancer and early skin aging caused by the sun with Block Island Organics Natural Mineral Sunscreen. This is gentle and safe for adults, teens, kids, and even babies. It is recommended for all skin types including sensitive and oily skin. Its main ingredient is zinc, which is the safest and best physical sunblock filter that provides the broadest UV protection. Other ingredients included in the formula are antioxidants and organic and natural ingredients like aloe, shea butter, green tea, coconut oil, and jojoba seed oil.
5. SPF Rx SPF 40 Natural Sunscreen

Enjoy playing any sports under the sun with the help of SPF Rx SPF 40 Natural Sunscreen. It is water and perspiration resistant for up to 80 minutes. Moreover, it is recommended for oily, dry, and sensitive skin due to its formula rich in botanicals and powerful antioxidants. The key ingredients of this sunscreen are:
Zinc oxide: safest and most effective UVA and UVB sunscreen barrier.
Titanium dioxide: highly effective as a UV radiation blocker.
Aloe Vera moisturizes and restores skin.
Shea butter: rich, efficacious skin conditioner with moisturizing and healing properties.
4. PCA Skin Weightless Protection Broad Spectrum

People with oily and breakout prone skin will surely love the PCA Skin Weightless Protection Broad Spectrum. Its ultra-sheer formula provides UVA and UVB protection and unique, quick absorbing and light finish. The main ingredient is zinc oxide that protects you from harmful UV rays. It also contains important antioxidants that protect your skin from environmental aggressors, such as silybin or milk thistle and caffeine.
3. La Roche-Posay Anthelios Clear Skin Dry Touch Sunscreen

You can apply a sunscreen even if you have an oily face using La Roche-Posay Anthelios Clear Skin Dry Touch Sunscreen. It is formulated with Cell-OX Shield XL technology, which is an optimized combination of UVA/UVB filters for a more synergistic effect to deliver broad-spectrum protection. Furthermore, a powerful antioxidant complex helps protect the skin from free radicals caused by UV rays that can cause premature skin aging. It also has an anti-shine complex that is a combination of Perlite and Silica which absorb pore-clogging oil, even in heat and humidity.

2. Neutrogena Ultra Sheer Dry-Touch Sunscreen

Have an ultra-light and clean feeling even with a sunscreen in your face with Neutrogena Ultra Sheer Dry-Touch Sunscreen. This lightweight sunblock absorbs quickly and has a light, fresh scent.  It has Parsol 1789 that protects skin from UVA rays, which cause premature signs of aging, and UVB rays, which cause sunburn. In addition, it has Dry Touch technology that provides an ultra-light, non-shiny, and non-greasy finish. The non-oily formula is enriched with antioxidant vitamins A, C, and E to help against environmental damage.

1. Elta MD Skincare UV Shield

The Elta MD Skincare UV Shield is the best sunscreen for oily to normal skin. It brings you long-lasting protection and hydration with an oil-free and SPF 45 formula designed for daily protection against the sun's harmful rays. The micronized zinc oxide shields the skin from UVA and UVB sun rats without depositing excess oil. The oil-free formula keeps skin feeling and looking clean all day. Moreover, it is quickly absorbed and can be worn under makeup for protection.