Top 10 Best Heart Rate Monitor Watches of 2023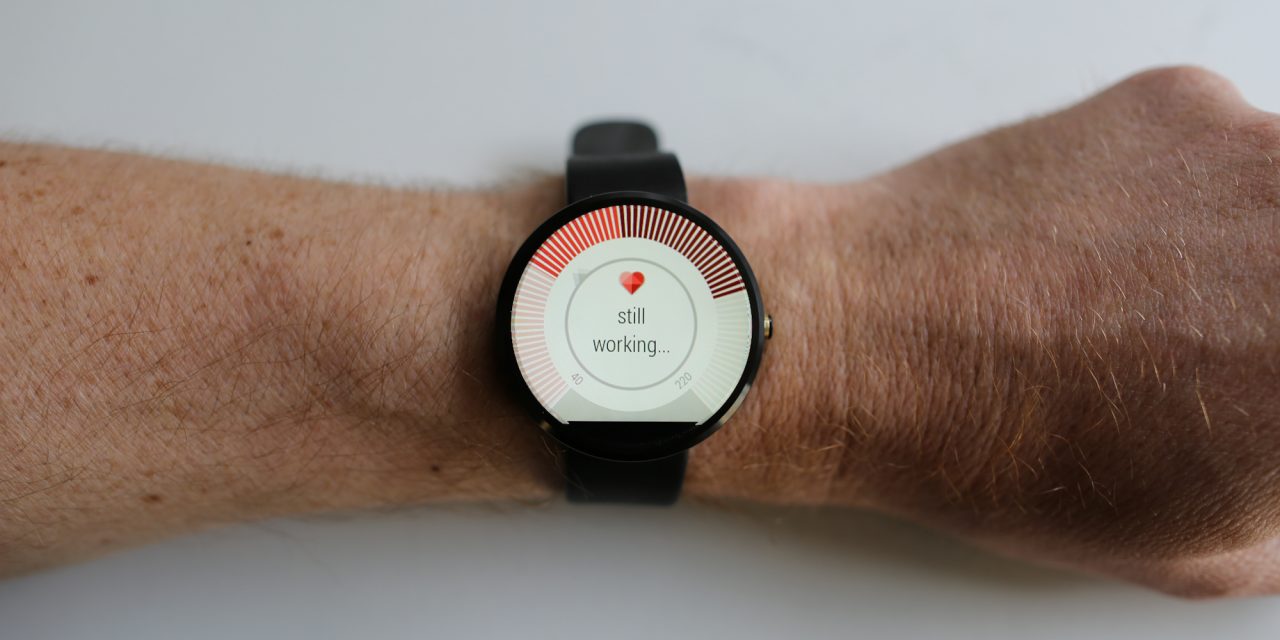 Doing your daily exercise routine and counting the calories you eat is not enough. You need to have a device that can accurately evaluate your progress, whether you are doing too much exercise or not. Thus, we created a list of top 10 best heart rate monitor watches that you should use.
10. Suunto Ambit2 GPS Heart Rate Monitor

For mountain climbers, the Suunto Ambit2 GPS Heart Rate Monitor is the right watch. Its features include complete GPS functionality, barometer, an altimeter to track elevation, provide route navigation, alerts you to impending storms, calorie counter, chronograph, and a chest strap for real-time heart rate graphs and target zones.  This watch is made of glass-fiber reinforced composite, silver aluminum, and black stainless steel. It has multi-sport functionality that allows you to quickly swap between running, cycling, swimming, and training modes.
9. MeasuPro Digital Wrist Blood Pressure Monitor

Track your health wherever you go with MeasuPro Digital Wrist Blood Pressure Monitor. At the press of one button, the automatic inflate technology inflates the cuff to an appropriate level. You will get an accurate blood pressure reading in a few minutes. Furthermore, it has heart rate detection. An irregular heartbeat can be easily known if it's due to hypertension with the level bar indicator. This gadget can store up to 120 readings including blood pressure, pulse rate, date and time of measurement. It has a clear LCD to display visible numbers and large buttons. Plus, it is lightweight, compact, and quiet. It can be stored in its convenient carry case after use.
8. Timex Women's T5K187 Ironman Pulse Calculator Strap Watch

Perfect for whatever outfit you wear, especially in your rigorous active routine, Timex Women's T5K187 Ironman Pulse Calculator Strap Watch is a must-have. This fashionable watch features a rounded design that is slim at the strap and wide in the case, made from black resin construction with lavender accents, logo emblems on resin band, and protective acrylic crystal dial window. The oval dial has a white digital display with a day-and-date calendar, Indiglo® night light, on-screen instructional prompts for setting the 24-hour stopwatch, pulse calculator, alarm with 5-minute backup, and the 12 preset timers. This is powered by quartz movement and is water-resistant up to 330 feet or 100 meters.
7. Zephyr HxM BT Wireless Heart Rate Sensor

Do your exercise and daily routines without any interruption using Zephyr HxM BT. It is the first fitness-tracking devices supported by Android and Windows Phone 8 devices. It can do several things, such as tracking exercise intensity level, speed, and distance while playing music, tracking your GPS location, and providing calling services. This device uses Smart Fabric, a soft, elastic, adjustable machine washable strap worn around the chest. It has a 26-hour battery life per charge and can be recharged using USB charger. Lastly, it is water-resistant up to 1 meter only.
6. Wahoo TICKR Heart Rate Monitor

The most advanced way to train with heart rate monitor is by using Wahoo TICKR. You can view real-time heart rate, training zones, and calories burned and the duration using your smartphone or tablet using Android 4.3 with fitness apps. Other features are: Bluetooth 4.0 & ANT+ enabled; third-party app compatibility like Nike+ Running, MapMyFitness, Apple Health, and more; works directly with Apple watch to track heart rate or sync heart rate data through Wahoo 7 Minute Workout app or Wahoo RunFit app; and works with GPS devices.
5. MeasuPro Portable Wrist Blood Pressure Monitor with Heart Rate Meter

Another heart rate monitor is a product from MeasuPro but with enhanced features. It allows you to monitor your vital blood pressure and pulse rate readings while providing you with the knowledge you need to reach your health goals. This device can be used by up to 2 people: Set 1 and Set 2. Simply press the user's number icon data to store the measurements taken in the correct user's profile. The results of the measurements were displayed and classified in accordance with the classification of the blood pressure by the American Heart Association. Moreover, it also calculates ad averages your blood pressure based on the last three readings and detects irregular heartbeats and any signs of arrhythmia.
4. Scosche Rhythm+ Heart Rate Monitor Armband

Get fit with Scosche Rhythm+ Heart Rate Monitor Armband. This workout tool manages your data including heart rate, calories burned, distance, step rate, pace, music, and more. You can easily attach this strap to your forearm and communicates with your device using Bluetooth. This device works with most popular health and fitness apps like DigiFit Runkeeper, MapMyFitness, Strava, and more. It has a rechargeable battery that lasts up to 8 hours of workout time and water-resistant up to 1 meter.
3. Fitbit Blaze Smart Fitness Watch

Get fit in style with Fitbit Blaze Smart Fitness watch. It uses advanced technology and versatile style to track your workouts, performance stats, and gauge your progress. The PurePulse is a continuous, wrist-based heart rate monitor so you won't need chest straps. The device monitors steps, distance, calories burned, floors climbed, and active minutes. Plus, it has simplified heart rate zones to quickly check exercise intensity during workouts. You can track your day with ease using its all-day activity and sleep tracking, call & text, and calendar notifications.

2. Garmin Forerunner 305

One of the most accurate and most reliable wrist-mounted performance watches is Garmin Forerunner 305. It has high-sensitivity, watch-like GPS receiver that provides exceptional signal reception. You can train indoors and still track your distance, pace, calories burned, heart rate, and optional foot pod. This device includes training center software, which allows users to download workout data for a detailed analysis. Moreover, the data acquired may also be analyzed with motion-based, which provides online mapping and route sharing.

1. Polar FT4 Heart Rate Monitor

The number one on our list is Polar FT4 Heart Rate Monitor. This device is specially designed for fitness and cross-training enthusiasts. It has basic heart rate-based features to keep your training simple and lets you know exactly how many calories you've burned. Your progress will be monitored based on your heart rate. Other features included in this heart rate monitor are:
Heart rate in beats per minute or % of maximum
Manual or age-based heart rate target zone with indicator during training
Smart Calories
Heart rate analysis after training using the average and maximum heart rate
Heart rate also in water with included H1 heart rate sensor
Totals for long-term follow-up
12 months battery life, which is equivalent to 30 minutes of training a day.