Top 10 Best Electric Shavers for Women of 2023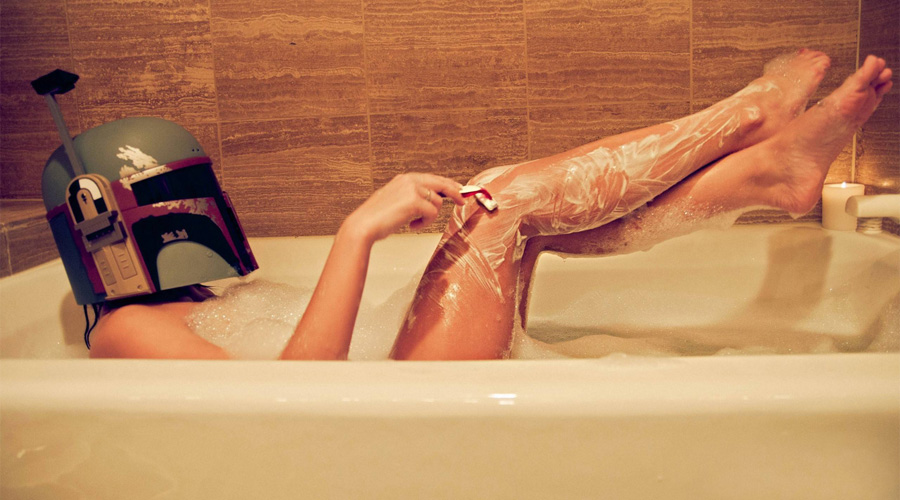 Just like men, women also grow hair on different parts of their body, like legs, underarms, bikini area, forearms and sometimes on their face. Growth of unwanted hair in women can have many causes. There are several ways by which you can remove those undesirable hairs and make your skin as smooth as silk. It includes shaving, waxing, laser hair removal, depilatory creams, epilator, electrolysis and a whole lot more. But if you are busy, have a tight budget and cannot manage those salon or doctor's appointments, then finding the best electric shaver for women is a good option.
Classic razors are fairly difficult to use for women and they can lead to injuries for obvious reasons. The safer alternative is to get an electric shaver for women and fortunately there are plenty to choose from. Best electric razor for women must be compact and lightweight. This makes the shaver portable. The best electric razors for ladies can work both on wet and dry surface. A good shaver should also have a detachable or additional bikini trimmer. Following are the Top 10 Best Electric Shavers for Women off 2016 that can aid you to narrow down your options and help you with the shopping.
10. Panasonic ES2291D

Get a smoother, closer shave with the Panasonic women's double-blade shaver. Electric shaver features two great hair removal systems in one handy unit. Personal care aid features nickel-free hypo-allergenic stainless steel foils and blades. It is perfect for shaving in the shower or a quick touch up on the go. It also includes a bikini trimmer attachment to trim the bikini zone safely and quickly. It has ergonomic rubberized non-slip grip for easy handling.
9. Philips SatinShave Prestige Wet & Dry Cordless Shaver

Their most advanced shaving system gives you a silky-smooth skin without irritation. SatinShave Prestige so comfortable you can shave daily, so close you don't have to. The soft-touch comfort cushions on either side of the shaving head deliver a smooth pass and a gentle touch, especially in curvy areas. The rounded pearl-tip trimmer and safety bars that lie under the trimmer protect your skin from irritation for a more comfortable shave. The ergonomic S-shaped handle is easy to steer for maximum control and better reach all over your body.
8. Remington WSF4810 Women's Travel Foil Shaver

The Remington Smooth and Silky Shaver is designed for on-the-go touch-ups. It is a compact and ergonomic battery-operated device that is made to go where you go when you need it. It is easy to use and fits in the palm of your hand. The Remington Ladies shaver will leave you smooth quicker with an angled head and dual trimmers. It can be used wet with lather, or dry with no lather, for a quick shave on the go. The battery operated wet dry shaver will leave you smooth every time you use it.
7. LaFlantine Set 4 in 1 Best Electric Device for Women

Enjoy your perfect and long-lasting smooth skin in a pleasant way.
Callus remover: easily and gently roll the hard, dry and coarse skin from your feet away with the micro mineral.
Shaver: quick and easy shaving with foil and dual integrated hair trimmers.
Clipper: for previously trimming your long hair to around 5mm before the epilation to prevent hurt.
Epilator: for smooth non-irritating short hair removal, even the shortest, finest hair, in the underarms, bikini line and hard-to-reach areas, such knees and ankles.
6. Philips HP6378 Bikini Perfect Deluxe Trimmer

Trim, shape or remove hair with this fun, fabulous kit. Bikini Perfect has super-precise tools, including six foolproof attachments that make it easy to give yourself a flawless bikini line. The precision trimmer perfectly grooms the bikini line with precision and comfort. The micro shaver can be used to shave along contoured edges to remove any stubble while creating a smooth, well-defined bikini line. The precision epilator removes hair by the root with gentle precision.
5. Panasonic ES-ED90-P

The Panasonic Ladies Wet/Dry Rechargeable Epilator and Shaver, ES-ED90-P, will leave your skin smooth. It is a 6-in-1 system that uses 48 rotating tweezing discs to remove body hair from the root. This device is 100 percent waterproof and 100 percent washable, making it suitable for wet or dry shaving. You can easily store this device in your shower, so it's there when you're ready to use it. This Panasonic wet dry epilator features hypoallergenic blades and a pivoting head, which enables it to glide over the contours of your body.
4. Braun Silk-épil 5 5-280

The Braun Silk-epil 5280 Epilator is designed for efficient, long-lasting and gentle hair removal. The new Silk-epil 5 is ideal for women who are new to epilation. It includes Close-Grip technology with 40 tweezers that removes short and fine hair. It also has a Comfort System with massage rollers that stimulates the skin, plus a cooling glove to soothe after epilation.
3. Remington F5-5800 Foil Shaver

Experience a premium Remington shave with the F5. An integrated intercept trimmer cuts up to three days' worth of growth with ease, while Pivot and Flex foils follow the contours of your face and neck for an exceptionally close, comfortable shave. The F5 has a rinse able design for easy cleaning, features a popup trimmer, and has a 60 minute cordless runtime with an LED Fuel Gauge.

2. Panasonic ES246AC

Trim your hair for swimsuit season with the Panasonic ES-246AC Bikini Trimmer. Its precision design lets you remove just what you want. This Panasonic ES246AC bikini shaper and trimmer have hypoallergenic, stainless steel blades to reduce skin irritation and bumps, leaving you with smooth and beautiful skin. You can select from one of five different height settings, to trim for length or shave hair off entirely.

1. Panasonic ES2207P Ladies Electric Shaver

You can enjoy a clean and comfortable shave with the Panasonic Close Curves Wet Dry Ladies Shaver Pink 1 Count. This all-in-one personal grooming system gives you reliable and long-lasting results either in the privacy of your own home or while traveling. This ladies' electric shaver is fast, efficient, and gentle on sensitive skin. It is designed to contour with the natural curves of your body. You can even use it dry with gel or lotion for a gentle hair removal experience. This Panasonic wet dry ladies shaver has a compact design that allows you to shave the hard to reach areas and it includes a pop-up trimmer that is for trimming and shaping the bikini area. Hypo-allergenic blades and foils make this Panasonic wet dry ladies' shaver ideal for those with sensitive skin.