Top 10 Best Liquid Laundry Detergents of 2023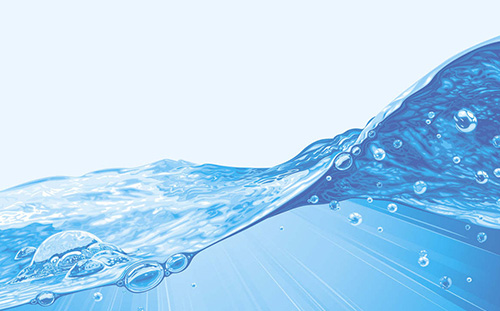 Laundry detergent can remove dirt, stains, and other marks from your clothing. It can also make your laundry refreshed, brighter, smelling great, and looking like new. There are a range of detergent types available, such as liquid, powdered, and detergent pack forms. There are also a range of detergent scents and options to choose from, so you can easily find one that best suits your household or business.
Modern high-efficiency (HE) machines need a detergent with low-suds, and these are marked HE on the detergent's label. But HE laundry detergents can also be used in regular machines. Concentrated liquid laundry detergents do have eco-benefits; using less transport fuel, less plastic and less cardboard packaging. Liquid laundry detergent works best to remove greasy or oily stain, which sticks on the clothes and can be dissolved quickly in both hot and cold water and does not have any residue left. You have to follow the dosage instructions carefully, but there are great cost-benefits to using concentrated liquid laundry detergents. The following Top 10 Best Liquid Laundry Detergents of 2016 have both pros and cons, so let's see which of the products suit you best.
10. Eco-Me Liquid Laundry Detergent

Their pure and natural liquid laundry detergent is safe and gentle for sensitive skin yet tough on dirt. Even though it's fragrance-free, the natural ingredients will leave your clothes and your laundry room smelling fresh and clean. This 32-ounce bottle of concentrated detergent will yield up to 64 loads. For use in standard and high-efficiency machines as well as hand washing and gray water systems. Their proprietary formulation is made with food-grade and plant-based ingredients that clean effectively smell great and will save you money. Unlike the competitors, they do not use sulfates, synthetic fragrances, colorants or strong harsh preservatives. Eco-Me products are manufactured in the US and are natural, using ingredients that are tested for human and pet safety and meet the highest standards set forth by Green seal, the natural products association and rated No.1 by whole foods market's eco scale.
9. Wisk Deep Clean Liquid Laundry Detergent

Body oils and sweat, the No1 soil in your laundry, can stay trapped in your clothes, even after washing. Wisk Deep Clean penetrates deep inside the fabric, cleaning beyond visible stains to seek out and attack trapped body oils and sweat. Get the deep clean you've come to expect from more than 50 years of powerful cleaning. Plus, Wisk High Efficiency is safe for use in all washing machines.
8. Purex 05016 150 Oz Mountain Breeze Liquid Laundry Detergent

Detergent penetrates deep down into fabric fibers, removing ground-in dirt and stains. Specially formulated with stain fighting ingredients, so clothes and linens are always fresh.
Global Product Type: Cleaners & Detergents-Laundry Soap
Application: Laundry Soap
Applicable Material: Fabric
Dirt Types: Food Stains; Grass Stains; Grease; Oil-Based Soil; Organic Matter; Water-Based Soil
Scent: Mountain Breeze
Physical Form: Liquid
Packing Type: Bottle
Volume: 150 oz
Pre-Consumer Recycled Content Percent: 0%
Post-Consumer Recycled Content Percent: 0%
Total Recycled Content Percent: 0%
7. Dreft Stage 1: Newborn Liquid Laundry Detergent

Dreft Stage 1: Newborn Detergent is specially made for newborn babies' delicate skin. That's why it's the #1 Choice of Pediatricians and has been trusted by moms for over 80 years. So swaddle your newborn in fabric washed with Dreft's hypoallergenic formula, designed to be tough on stains while still gentle on baby's skin. Formulated for both high efficiency (HE) and standard washers. Hypoallergenic.
6. Earth Friendly Products Ecos 2x Liquid Laundry Detergent, Lavender

Earth Friendly – ECOS Hypoallergenic Laundry Detergent with Built-In Fabric Softeners Magnolia & Lily – 100 oz. (2.96 L.) Earth Friendly ECOS Hypoallergenic Laundry Detergent with Built-In Fabric Softeners Magnolia & Lily is simple. It has a concentrated formula with plant-derived cleaning agents. This detergent's scents are made with aromatic natural fragrances and essential oils. It is also hypoallergenic and great for hot and cold water, HE and standard machines. Each bottle of ECOS contains nearly 50 years of scientific passion and plant-derived goodness. Their formula is extraordinarily effective at cleaning dishes while softening hands. Safeguard your home with the entire line of ECOS cleaning products.
5. Charlie's Soap Laundry Liquid

This Laundry Liquid is a detergent originally developed for use in textile quality control labs. It is formulated to work specifically with fabrics, safely and effectively. A revolutionary approach to laundry care, Charlie's Soap does not cover up stains and odors: it really cleans them. Safe & effective for all fabrics including: silk, wool, linen, cotton and high-tech microfiber athletic and waterproof gear. Hypoallergenic, non-toxic and safer for the environment.
4. Biokleen Laundry Liquid, Citrus Essence

Biokleen Laundry Liquid removes the toughest dirt, grease, stains and odors, yet is gentle enough for cloth diapers, delicate fabrics and hand washables. Rinses clean leaving no residues on clothes that can irritate skin or ruin fabrics. Combines the natural cleaning power of plant-based surfactants with extracts of citrus and grapefruit seed  for a clean that won't let you or your clothes down. Rinses clean and are gentle enough for delicate fabrics and your loved ones.
3. Persil ProClean 2in1 Liquid Laundry Detergent


With the power-packed combination of Persil detergent plus Pro-Lift Technology, 2in1 is the most powerful stain-fighting Persil detergent available. Persil 2in1 laundry detergent is great for everyday laundry and has a power-boosted formula to fight tough stains.

2. Mrs Meyer's Laundry Detergent Lemon Verbena

Mrs. Meyer's Clean Day Eco Friendly Laundry Detergent is remarkably concentrated 4X, one of our hardest working cleaners. Safe and gentle on clothes – yet it really packs a punch when it comes to removing dirt and grime. The Mrs. Meyer's Lemon Verbena Laundry Detergent is a biodegradable, phosphate-free laundry detergent that cleans like crazy and smells sublime. This liquid laundry detergent works hard to effectively remove dirt and grime from your clothes. It contains plant-based surfactants, stain-fighting enzymes and essential oils that are gentle on clothes and safe for the environment. Contains Anionic Surfactants from plant-derived sources, dirt and stain-fighting enzymes, and, of course, those important essential oils.

1. Tide Free and Gentle Liquid Laundry Detergent

Most laundry detergents contain dyes and perfumes. Tide HE Free & Gentle Liquid Laundry Detergent does not. It's made with no dyes or perfumes and is dermatologist tested to provide your fabrics with a great clean that's gentle on your skin. Tide Free has been specially designed for sensitive skin. It's made with no dyes or perfumes and is dermatologist tested to provide your fabrics with a great clean that's gentle on your skin. Tide Free & Gentle will work great on heavily soiled clothes.