Top 10 Best Dishwasher Detergents of 2023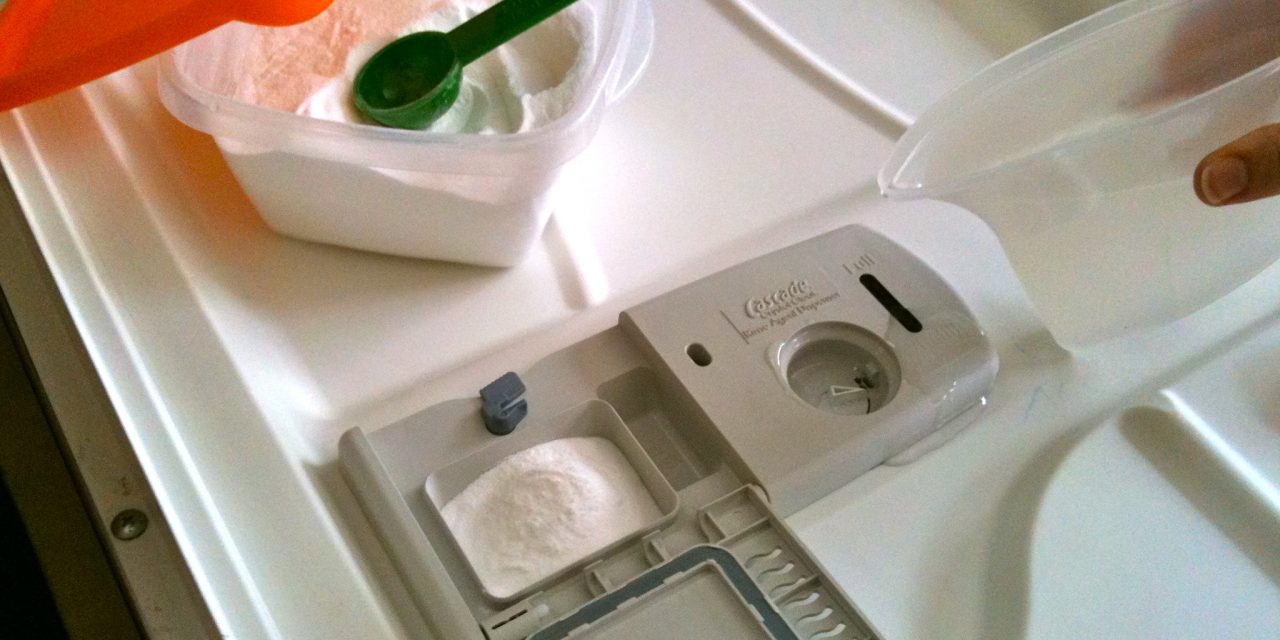 Washing your dishes is not simply done by using water. You also need dishwasher detergents to make sure that your dishes and kitchen utensils will be free from dirt, bacteria, and viruses. These things must be thoroughly cleaned because we are using it to prepare and eat our food because if not, then people can acquire diseases like food poisoning.
One of the ingredients of some dishwasher detergents is phosphate. It is a naturally occurring nutrient, a cheap and effective way to clean dishes. However, it is also a food for plants. Thus, it can cause algae to grow more rapidly when it gets into waterways via wastewater. It can furthermore result in slimy, stinky rivers and lakes and starvation of fish and other aquatic life of oxygen. Therefore, all the products in our list of top 10 best dishwater detergents are free from phosphate.
Consumers should keep in mind that dishwasher detergents contain harmful chemicals. If it was accidentally swallowed, you should immediately call Poison Control Center or a doctor. In case that it got in your eyes, rinse with water for 15 minutes. Always keep it out of reach of children.
10. Ecover Automatic Dishwashing Powder

Wash your plates without leaving any chemical residue using Ecover Automatic dishwashing powder. This cleaning product is made from plant-based ingredients. Thus, it is hygienic, efficient, and safe. It is free from phosphate, chlorine bleach, and petrochemical based ingredients. It helps remove dried-on food and tough stains to your dishes without any residue of unnecessary and harmful chemicals. Moreover, it is not tested on animals; has minimum impact on aquatic life; the optimum level of biodegradability; and is suitable for septic tanks.
9. Mrs. Meyer's Clean Day Dishwasher Detergent Soap Packs

Choose an environment-friendly and an alternative to detergents that contains harsh chemicals with Mrs. Meyer's Clean Day dishwasher detergent soap. This soap pack is made of 97% naturally derived ingredients including sodium sulfate, sodium carbonate, sodium citrate, sodium carbonate peroxide, sodium silicate, sodium polyacrylate, hydrated silica, linear alcohol ethoxylate, Ocimum basilicum or basil oil, parsley seed oil, black pepper seed oil, protease, amylase, and fragrance. It doesn't contain chlorine and phosphate but can still remove tough stains like coffee without leaving streaks to your cup.
8. Lemi Shine Dishwasher Detergent Pacs

If you have dishes stuck in your sink for more than two days, you should use the Lemi Shine dishwasher detergent. Using its enzymatic agitation, it breaks down even the most stubborn food residue and easily rinses it away. There is no need for pre-rinsing or pre-soaking dirty dishes, glasses, pots, and pans. Thus, you can save water and keep your dishes out of the sink. This detergent can easily remove stuck food, tough stains, spots, and films.
7. Seventh Generation Auto Dish Powder

Get your dishes shiny, clean, and sparkling with Seventh Generation Auto Dish powder. It has premium enzyme system that removes dried-on food residue and rinses clean. The ingredients have a biodegradable formula and don't contain any phosphate, chlorine, perfume, dyes, and fragrances. Moreover, this product is not tested on animals. This is a natural product and has a USDA Certified Bio-based Product seal and Kosher-certified. You can also use this for septic systems.
6. OxiClean Dishwasher Detergent

Not all food residues can be easily removed by your dishwasher; it should also use the best dishwasher detergent like the OxiClean. You can use this product for 50 loads. Simply fill the rinse agent dispenser with OxiClean for crystal clear dishes every time. It can remove cloudy film, food particles, spots, and streaks. For extra tough cleaning, just add two squirts into the bottom of the dishwasher. All of your dishes, glasses, pots and pans will be cleaned and look brand new.
5. Bubble Bandit Dishwasher Detergent

Remove white scum and water spots from hard water using Bubble Bandit dishwasher detergent with natural phosphates. For 120 wash cycles of your automatic dishwasher, this detergent eliminates lime scale build-up, white film, and water spots in the hard water. You only need to use 2 to 3 tablespoons per wash cycle. For first time users, you should run your machine empty with Bubble Bandit several times to clear the debris inside. Its ingredients do not include any perfume or dyes. Moreover, it is safe to use for septic and greywater system.
4. Method Smarty Dish Dishwasher Plus

Tough loads are no match with Method Smarty Dish Dishwasher Plus with its triple-action cleaning power. This product is naturally derived; it means that it uses ingredients and formulas that degrade into simple and benign components in the environment and follows the highest technical standard for defining biodegradability. It dissolves fast and unleashes mineral-based Powergreen technology that targets tough stains and tackles stubborn sticky food, even in hard water. The ingredients of the dishwater detergent do not contain phosphate or chlorine bleach.
3. Finish Quantum Dishwasher Detergent

No need to pre-rinse your dishes and kitchen utensils with Finish Quantum dishwasher detergent. This product has three cleaning ingredients: Power gel that washes away leftover residue even in the hardest water conditions; Powerball that penetrates, breaks down, and lifts away dried-on food even after 24 hours; and Advanced Powder with bleach that seeks out and cleans tough stains like tea and coffee. Plus, it features multi-chamber dishwashing technology that activates each of the three cleaning ingredients during the cycle.

2. Grab Green Natural Automatic Dishwashing Detergent

Experience a superior cleaning, brilliant shine, and a powerful grease removal with Grab Green Natural Automatic dishwashing detergent. It is made of naturally-derived ingredients and its non-toxic formula provides an effective cleaning without harsh smelly chemicals or known carcinogens. You can be assured that it doesn't contain any chlorine, phosphates, or dyes. This detergent is formulated for the standard machine and elegant models of dishwashers. Just simply put a tablespoon of the detergent to the dishwater and wait for your dishes to get cleaned.

1. Cascade Complete All-in-1 Actionpacs Dishwasher Detergent

The Cascade Complete All-in-1 Actionpacs dishwasher detergent is the number one recommended brand in North America.  The complete ActionPacs work in 3 ways: three times more film-fighting power, it is formulated with grease-fighting power of Dawn, and the rinse-aid action with Shine Shield formula rinses away residue and leaves a brilliant shine. Thus, you can skip the prewash, remove any 48-hour stuck-on food, and still have completely clean dishes and kitchen utensils. It contains sodium carbonate, nonionic surfactants, sodium silicates, and enzymes. Don't worry because it doesn't contain any phosphate. In addition, this detergent is safe to use in septic tanks.