Top 10 Best Cleansing Oil Makeup Removers of 2022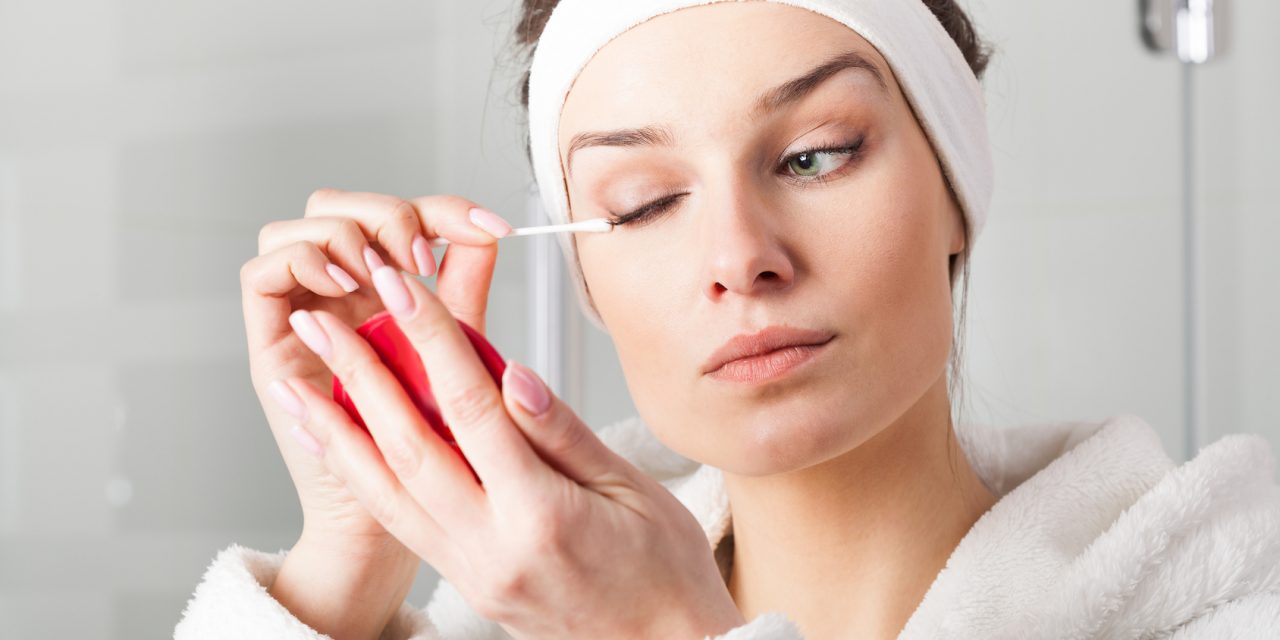 Putting makeup on our face is an important part of our beauty regime. It makes us feel more confident about ourselves so that we can face anything at work or in school and still look good. However, at the end of the day, most of us are too tired to remove our makeup so we simply go to bed and not remove our makeup in our face. The bad news: this lazy routine will definitely cause harmful effects on our skin. Some of these bad effects are: clogged pores, blackheads, wrinkles, chapped lips, pink eye, styes, broken eyelashes, can, dull complexion, corneal abrasions, and pollution gets trapped in your pores.
To effectively remove makeup, skin experts came up with cleansing oil. This is better than soap because it doesn't strip you off with natural oils in your face. The cleansing oil is better for your skin, eco-friendly, and naturally dissolves dirt and makeup on your face. Here is our list of top 10 best cleansing oil makeup removers.
10. Mineral Fusion Makeup Removing Oil Cleanser

Gently dissolve dirt, impurities, and makeup with Mineral Fusion Makeup Removing Oil Cleanser. This gentle cleanser effortlessly removes the day's makeup to restore your complexion and soften skin leaving it calm and comforted. It is formulated with calming botanicals like aloe and chamomile that soothe and comfort skin for a healthy-looking glow. It also contains nutrient-replenishing mineral water, skin refreshing cucumber, and softening Argan oil that restore moisture for softer, supple skin, and a more even complexion. This product is 100% vegan and doesn't contain ingredients like paraben, artificial color, phthalate, and it is hypoallergenic. It works with all skin types.
9. NARS Makeup Cleansing Oil

Remove makeup and impurities using NARS Makeup Cleansing Oil. It has an exclusive technology that enables you to use it on a wet or dry skin. This works by breaking down makeup and excess oil on skin's surface, dissolves build-up, and improves clarity. It softens skin to reveal a refreshed and supple complexion. Your skin will feel non-greasy, soft, and refreshed. This is the first step to the cleansing process that cleans deep within pores to prepare the skin for more effective next step cleansing.
8. Fancl Mild Cleansing Oil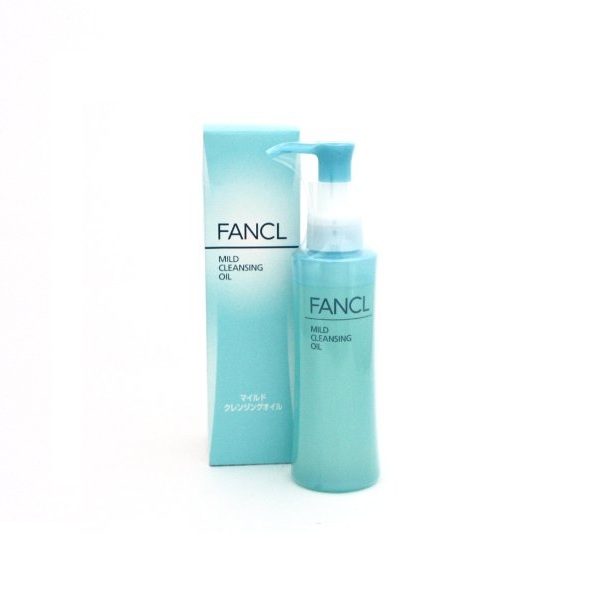 Dissolve and remove the most stubborn makeup and even pore-clogging dirt and oil instantly with the help of Fancl Mild Cleansing Oil. It is formulated with the best balance of carefully selected oil and cleansing ingredients so it won't leave any residue. Its main feature is the unique Smooth Cushion Oil that glides effortlessly then wrap and remove any makeup and dirt in your face without stripping natural oil from your skin. It will leave your skin soft and moisturized.
7. Boscia Makeup-Breakup Cool Cleansing Oil

An extremely gentle way to deep cleanse and remove makeup on your face is by using Boscia Makeup-Breakup Cool Cleansing Oil. This cleansing oil dissolves impurities and makeup while decongesting pores without leaving an oily residue. It contains the following ingredients:
Jojoba leaf: powerful antioxidant that combats free radical damage while nourishing and protecting skin to prevent premature aging.
Willowherb: unique anti-irritant that helps to calm skin inflammation and reduce visible redness and irritation.
Peppermint and eucalyptus: invigorate the senses.
Rose hip, green tea, and golden palm oils: unclog pores and refine the skin's texture.
6. Etude House Real Art Cleansing Oil

Effectively remove your makeup including eyeliner, mascara, lipstick, BB cream, and eyebrow with Etude House Real Art Cleansing Oil. It is formulated with coconut, Argan, and Babassu oils that gently remove tough waterproof makeup while protecting and moisturizing your skin. To use: apply the oil to all areas of the face, massage thoroughly, and wipe clean with cleansing tissues or rinse with warm water to remove excess.
5. LAVO Facial Cleansing Oil

Complete your skin care routine using LAVO Facial Cleansing Oil. You can use it to remove your makeup or as a daily facial cleanser. It melts away all makeup (even heavy and those with waterproof materials), lightly exfoliates, and leaves skin feeling clean, very soft, and very smooth. Upon contact with water, this emulsifying oil turns milky white and foams then completely dissolves. It rinses away with zero oily residues and leaves you with a fresh citrus scent. This is great for all skin types because it won't clog up pores or leave a greasy film and you can also use it to clean your makeup brushes.
4. Badger Argan Cleansing Oil

Restore your skin's natural health and beauty with the help of Badger Argan Cleansing Oil. It is made of 100% natural and certified organic including castor oil that lifts impurities while Argan, sunflower, and jojoba replenish essential vitamins, fatty acids, and lipids. This cleansing oil acts as a deep-pore cleanser for all skin types, uplifts the mind and senses with a light floral citrus aroma, and rebalances skin that leaves it refreshed and glowing. It is a simple method to dissolve facial oil congested with bacteria, dead skin cell, dirt, and buildup.
3. Foxbrim 100% Natural Makeup Remover & Facial Oil

Experience effortless makeup removal while moisturizing your face using Foxbrim 100% Natural Makeup Remover & Facial Oil. It is 100% natural makeup remover that contains ingredients like oils, vitamins, and botanicals. Some of the key ingredients are: grapeseed oil for moisturizing skin, penetrating blocked pores, and cleansing breakouts; avocado oil that increases the production of collagen so your skin keeps plump and it decreases the effects of aging; macadamia oil that hydrates skin and supports skin healing; and jojoba oil that treats skin infections with its anti-inflammatory and antibacterial properties.

2. InstaNatural Facial Oil Cleanser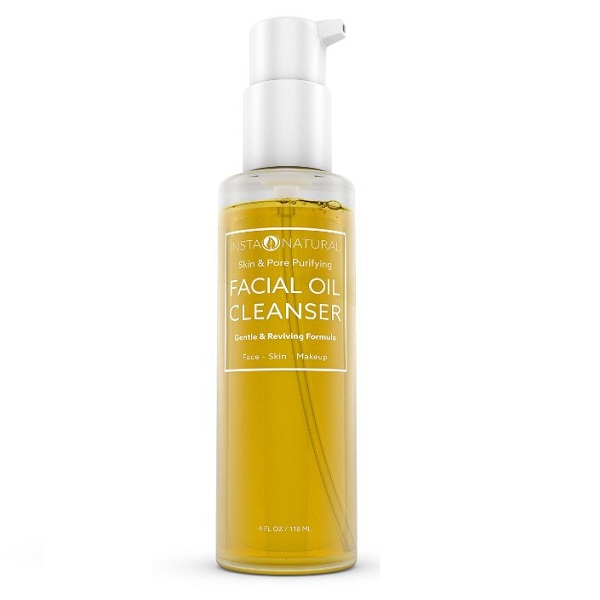 Speed up and simplify your beauty routine with InstaNatural Facial Oil Cleanser. This product will purify your skin, unclog pores with powerful oils, and easily removes makeup. It is perfect for any deep cleansing routine because it is suitable for all skin types. The ingredients can wash away any leftover grime left by your makeup in your skin but also give you a healthier look and feel. Some powerful oils that rid your skin of impurities and dirt are olive oil, sunflower seed oil, rosemary oil, and soybean oil.

1. DHC Deep Cleansing Oil

The DHC Deep Cleansing Oil is an amazing cleanser. It can easily dissolve dirt, excess oil, makeup (even those that are waterproof), and other pore-cloggers. Thus, your face is left as a grime-free zone that is soft to touch. It has a unique water soluble formula that can be rinsed easily and you will never see a greasy residue. Moreover, it has olive oil and vitamin E so your skin won't get dry.