Top 10 Best Sport Watches for Men of 2 2023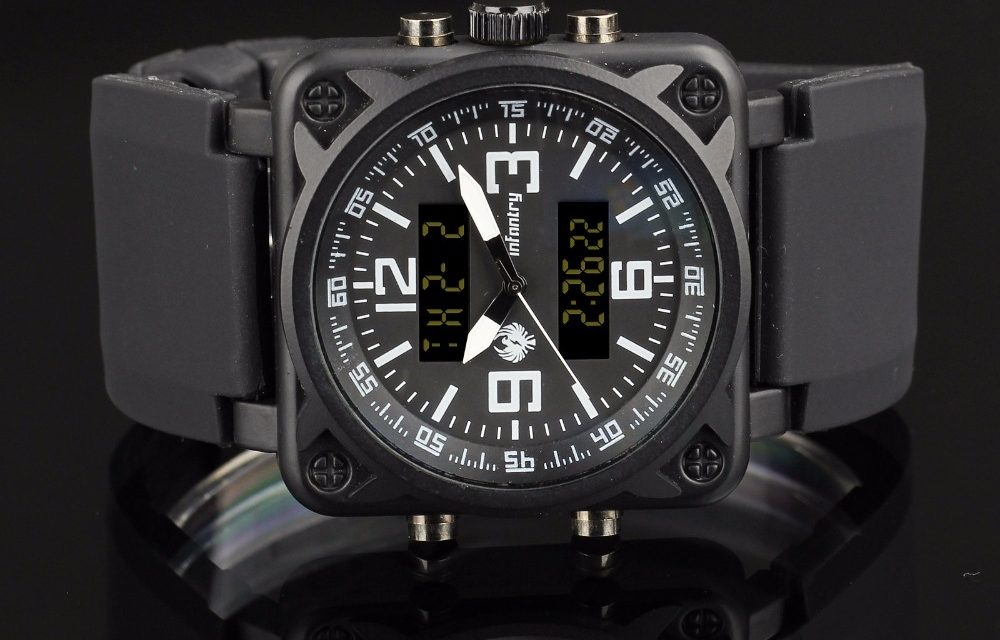 Whether you're an avid athlete, a rugged outdoorsman or a weekend adventurer, the world of men's sports watches has a watch to fit any activity. These watches do far more than just keep time. They are designed with your adventures in mind. You can explore the depths of the darkest caves; track your best marathon time and so much more, all with the same watch. Even if you have drawers and drawers of watches for different occasions, you'll find that with a sport's watch, you can choose one that can be used for all of your favorite activities.
Light-weight, vivid, athletic. If these words come to mind when you're looking for a perfect watch for an active lifestyle our selection of the ten best outdoor watches for the active man is sure not to disappoint. From the robotic to the streamline our top picks flaunt not only appealing aestheticisms, but also are attentive to practicality and functionality, fit for the adventures of an active and athletic lifestyle.

Sports watches are a bit different than traditional wristwatches. They are mostly built to fit a certain dress code. Sports watches work perfectly with a casual outfit but the main reason why some decide to buy one is for their additional features. This type of watches tend to have stop timers, a compass and other useful features. Here are the top 10 best sport watches for men in 2016.
10. G-Shock Rescue Big Case Watch

Major features include four large bezel screws and protruding surfaces that divide the bezel & case of watch into four sections for a functional four point protection.  The buttons are among some of the largest in the G-Shock line-up for easy operation.  Low-temperature resistance allows operation even under very cold conditions, while moon and tide graphs provide essential information for marine professionals & enthusiasts.  The large LCD, which is divided into sections, makes information easy to locate and read whenever you need.
9. Casio Men's GA201-1 G-Shock Shock Resistant Sport Watch

Adding a bit of panache to the successful X-Large GA120 series, the new GA201 employs a black IP aluminum bezel and additional metal accents on the dial for added depth and an upscale look. Black resin band analog and digital watch with a black face. It has shock resistant as well as 200M water resistant. It has anti-magnetic structure. It has 1/1000th second stopwatch w/speed indicator. It also has auto LED light, afterglow, world time, 4 alarms, 1 snooze, hourly time signal, countdown timer, 12/24-hour formats.
8. U.S. Polo Assn. Sport Men's US9483 Sport Watch

Sport watch featuring round multi-function black dial with flag logo, double-sided silver-tone pushers, and orange silicone band with textured center. Has quartz movement with analog and digital displays. Has glass crystal dial window. Features 49-mm oversized case, buckle closure, dual time display, date function, and orange hour markers. But it is not water resistant.
7. Casio Men's GW7900B-1 G-Shock Black Solar Sport Watch

With the never ending pursuit of toughness and technology, G-Shock introduces a Solar Atomic addition to the tough and rugged G-Rescue series. Already iconic for its four point protection design, large case, oversized buttons, tide & moon graphs, this new model keeps the same design philosophy of allowing for high functionality and operability, in the harshest conditions, even while wearing gloves. With its monotone, grey IP coloring and aperture band design, this new addition to the G-Rescue series not only looks tough, it also very comfortable to wear.
6. U.S. Polo Assn. Sport Men's US9282 Silver-Tone Watch

Polo Assn. Sport men's US9282 silver-tone watch with white silicone band the US Polo association time wear collection consists of updated classic timepieces geared for a more fashion conscious consumer. The watches are designed with larger cases, special plating and sporty leather, rubber or metal bands to create a fresh look in the market place. Watch collection combines quality, leading edge fashion, the spirit of the sport, and value. This is a US polo white rubber analog-digital watch. The large round case allows you to tell time easily.
5. Armitron Sport Men's 40/8335 Digital Chronograph Resin Strap Watch

Armitron has a round sport watch with blue resin case featuring stationary black bezel and dial with chronograph functions. It has a resin case with acrylic dial window. It also has quartz movement with digital display. The resin band is with a buckle closure. It is also water resistant to 100 m (330 ft). In general, it is suitable for swimming and snorkeling.
4. Armitron Sport Men's 40/8316BLU Fitness Watch

Round blue watch with 47mm resin case and acrylic dial window. Quartz movement with digital display. Featuring gunmetal-tone bezel, alarm, lap time, military time, multiple LCD displays, exposed screws on bezel, and textured blue resin band with buckle closure. Water resistant to 330 feet (100 meters).
3. DEEBOL Dual Time Electronic Watches

It has Japan original installation import pointer quartz movement. It comes with date display, LCD Display Feature, Dual Time Date, Week Display. Alarm Function. 50M water-resistant. There is no need to take off the watch while swimming or taking bath. It is made up of solid stainless steel back cover. Battery: CR2025 Battery Life: 3 Years.
Features
Band length: 250mm
Band Width: 24mm
Case Diameter: 52mm
Watch Face Size: 46*46mm
Case Material: Stainless Steel
Material: High Quality Silicone/Rubber Strap
LCD display. Night vision mode, LED background light
Digital time display: Date/Day/Hours/Minutes/Seconds/Dual Time

2. Larvin Torria Analog-Digital Chronograph

Larvina is around sporty watch with scalloped bezel and logoed dial with dual time displays. It has an addition functions include stopwatch, alarm. It is also water resistant to 164 ft (50 M): In general, suitable for snorkeling, as well as swimming, but not diving.
Features:
High-grade Japanese electronic movement.
LED electronic dial indicator, and Back Light.
24 hours date, week, month.
The alarm to remind mode/ function
Chronograph
Shock Resistant, suitable for a variety of outdoor and indoor sports, such as running, climbing.

1. Armitron Sport Men's 40/8347COR Digital Chronograph

Armitron men's 40/8347cor digital chronograph camouflage resin strap watch black textured resin case; metalized orange top ring with graphics; black and orange camouflage resin strap with buckle closure. Functions include: time, seconds, day/date, chronograph, lap time, alarm, dual time, military time and backlight quartz movement case diameter: 52mm water resistant to 330 feet.
Features: