Top 10 Best Pomades for Thick Hair of 2023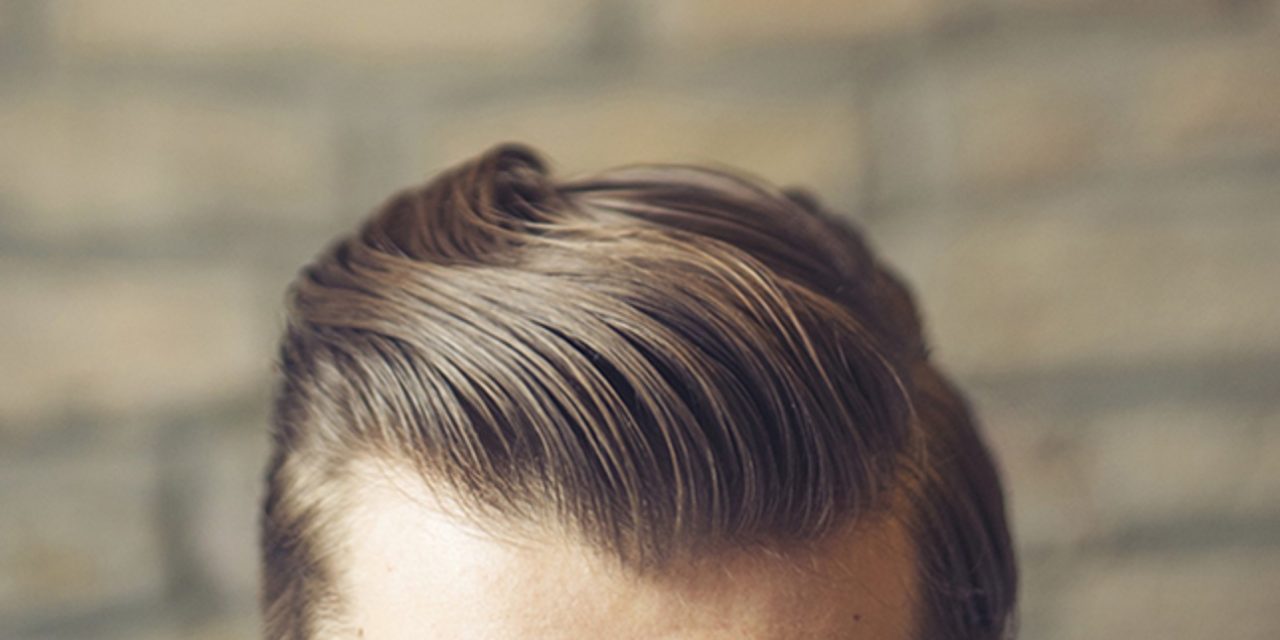 Nowadays, you can easily found hair styling products wherever you are. However, the hard part is choosing the right kind and brand. Aside from using shampoo and conditioner, you can use other products to style your hair and achieve the look you want, such as hair wax, styling cream, dry shampoo, gel, fiber, hairspray, paste, clay, sea salt spray, and pomade.
Pomade is a greasy or waxy substance that is used to style hair. Unlike hair wax and hair gel, it doesn't dry and can last much longer. It makes your hair look slick and shiny but can be easily removed by using any shampoo. The original pomade was made back in the 18th and 19th century, which mainly consisted of animal fats and fragranced with apples. Pomades back then are only used by the gentries and upper-class people. The earliest hair pomades were Murray's Pomade, Sweet Georgia Brown, and Royal Crown. Presently, pomades are now made of beeswax and petroleum jelly. Thus, the difference between pomade and hair wax is now ambiguous. Below is our list of top 10 best pomades for thick hair.
10. Alpha Grease Hair Pomade

Create the hairstyle that you thought is impossible for you with the help of Alpha Grease Hair Pomade. It has a great hold and gives natural shine without the greasy feel, even if you have a thick and unruly, wavy hair. This works like a wax so it keeps the shape very well for the whole day without needing to re-apply. It is made from all-natural beeswax and petrolatum with freshly baked apple pie scent so it washes out easier and doesn't run bad even when you are sweating.
9. Anchors Hair Company Teddy Boy Slick Classic Pomade

Have a great slick Mad Men barbering look or simply lay down fly-a-ways using Anchors Hair Company Teddy Boy Slick Classic Pomade. This product is good for all type of hairs and gives tons of shine and great hold. Even if you have thick hair, it will be very soft and easy to comb. This oil-based pomade has a minty scent and enriched with essential oils for maintaining clean scalp, promoting hair strength, and locking in moisture and tons of other nourishing ingredients that pack health, moisture, and strength into your hair and scalp.
8. Le Garcon Pomade

Choose a pomade that will help you to define the way you look and feel like Le Garcon Pomade. This is convenient to use and can be applied like a cream and simply brush, comb, and smooth into your hair to give you exactly the look you desire. It works well with different hair lengths, especially if it's long so you can twist it or create distinctive curls. Moreover, it has superior quality lasting pomade that washes out easily and can easily form part of your daily grooming routine.
7. Murray's Nu Nile Hair Slick Dressing Pomade

Achieve a great shine with your hair and a nice traditional barber shop smell with Murray's Nu Nile Hair Slick Dressing Pomade. You can use this to have a sleek look when you use a large amount or have a more natural yet lustrous look with a small amount. This is used for several purposes, such as creating the 'wet' look; parting, lifting, and styling hard to manage hair; provide shine and control for all-day hold; and great for waves, curls, bobbed, and straight hair styles.
6. Golden Coast Company Styling Pomade for Men

The versatile solution to your everyday hair styling is the Golden Coast Company Styling Pomade for Men. It is clear with a light and subtle scent that holds very well from short to medium length hair. This styling pomade feels light to the touch so your hair is easy to style and handle. Its hold can last all day, depending on your activity level, and will keep your hair moisturized because it is water-based. At the end of the day, you can easily wash it off your hair.
5. Baxter of California Hard Cream Pomade

Get a firm hold and a natural finish to your hair using Baxter of California Hard Cream Pomade. This styling pomade is great for men with thicker hair types. It has a lightweight and moisture-rich formula that provides strong hold without weighing your hair down. Moreover, its natural ingredients provide a soft and natural texture, definition, and manageable stronghold for a very long time with a natural, low-shine finish.
4. Project M Epic Mint Pomade

The product that works perfectly for both hair and beard is Project M Epic Mint Pomade. It gives a natural shine and allows amazing control with a medium hold to your hair. This is infused with soy proteins and vitamin B5 to repair, strengthen, moisturize hair, and help grow a full, healthy, and lengthy beard. In addition, it has a perfect hint of peppermint by infusing peppermint oil in the formula. Since this product is water-based, it washes out easily without leaving any residue in your hair and beard.
3. Imperial Classic Pomade

If you are looking for the strongest holding water-based pomade, then the Imperial Classic Pomade is a perfect choice. This classic pomade allows you to adjust the holding strength by the amount you use. For lighter hold, apply with water or on damp hair while the strongest hold can be achieved by using a bit more on your dry hair. It reacts with water so it is easy to restyle your hair. At the end of the day, you can easily rinse it from your hair.

2. Uppercut Deluxe Pomade

You can get a traditional barber product for men with Uppercut Deluxe Pomade. This is inspired by the timeless style of the 1950's barber shop. It has a thick gel consistency that gives control and definition without the weight of traditional pomades. Plus, it is water-soluble so you can do a diverse range of styles in your hair with medium or strong hold and medium shine. Its unique formula has light coconut mixed with vanilla and can easily wash out without any residue.

1. Smooth Viking Hair Care Pomade

Turn your average looking hairstyle to the next level with the help of Smooth Viking Hair Care Pomade. It can be used for hairs that are thin or thick, straight or curly, modern or classic. This is a water-based blend that provides maximum shine, sleekness, and control to any hair type to achieve a sleek and dapper new look. When it comes to style, ease of use, and ingredients, nothing else compares with this top styling product.