Top 10 Best Wireless Security Cameras of 2023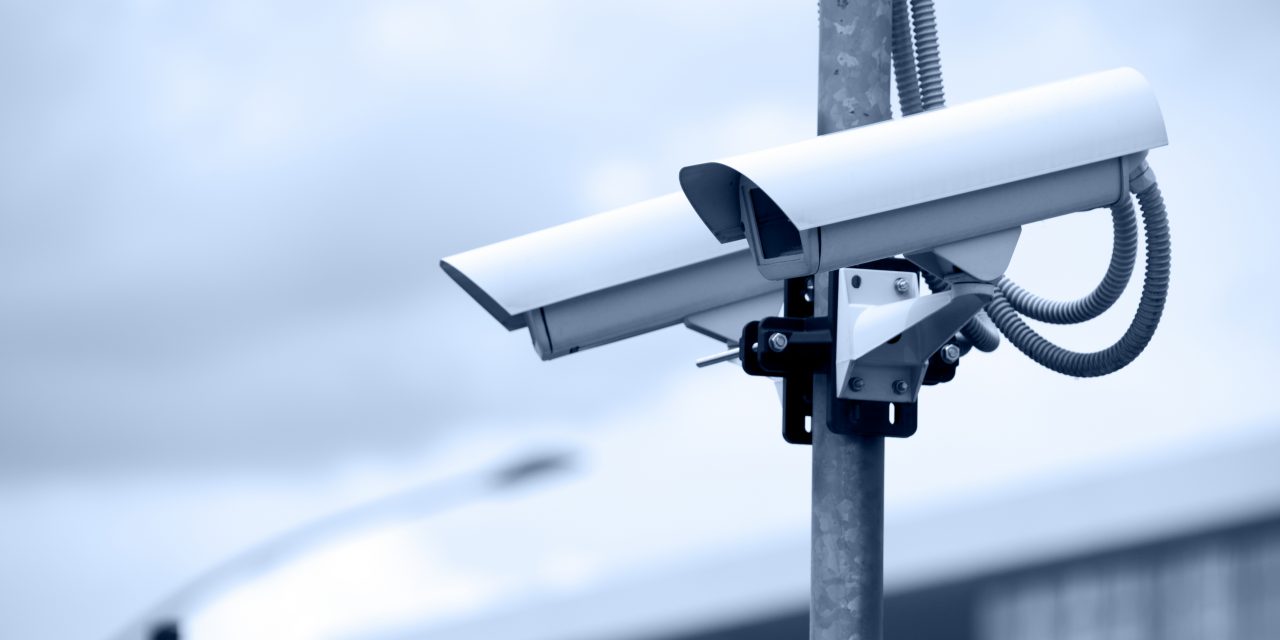 Crimes are rampant nowadays. But with the help of technology, you can prevent and protect yourself and your properties by using security cameras. One of its important functions is motion detection. The security camera will start to capture and record videos once it detects movement and quickly sends you an alert through your device (smartphone, tablet, or computer). If it's a burglar, you can quickly dial the police's station number to seek immediate help. Other uses of security cameras are automating home devices, live stream social experiments, documenting your life details, supervising everyone at home or in the office, and locating bugs and pests. Here is our list of top 10 best wireless security cameras of 2016.
10. Samsung SNH-1011 Wireless Camera

Keep an eye on the important people and things in your life using Samsung SNH-1011 Wireless Camera. Features included are one push setup in 30 seconds; built-in microphone and speaker for Two-Way Talk; audio and motion detection; monitor on PC, Mac, and smartphones; updated with new firmware version 2.0; night vision up to 16ft; improved Wi-Fi Direct Connection; and free 30-second clip recording to Google Drive.
9. TENVIS JPT3815W-HD Wireless Security Camera

There are no complicated wiring involved with TENVIS JPT3815W-HD Wireless Security Camera. No need to worry about unknown people entering your home because it automatically detects moving people or objects and trigger the alarm. It sends alert emails to user and uploads screen captures to FTP server. During the dark or night time, it uses the infrared night vision that automatically turns on in low light. It also has a pan/tilt control, which pans horizontally up to 340° and tilts vertically up to 90°. You don't need a computer or laptop to access this security camera, you can simply use your smartphone or iPad.
8. Ouvis Veezon VZ1 Wireless Camera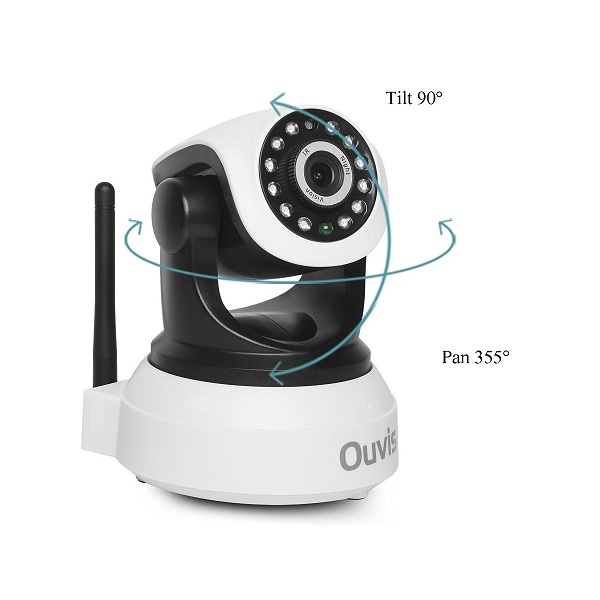 Get extra wide surveillance coverage with the help of Ouvis Veezon VZ1 Wireless Camera. It has 355° horizontal pan and 90° vertical tilt. To help users easily capture specific points, you can use its presets function around a room to ensure that the most sensitive areas are covered. In addition to its wide coverage, its night vision works up to 30ft. You can do more several things if you use the free advanced mobile app including remote pan tilt control, capture pictures, record video, two-way talk, adjust the video quality, set the presets back to default, turn on/off the night vision, and much more.
7. YI Home Camera

Experience all-in-one security at your fingertips using YI Home Camera. It can capture crystal clear images with an all-glass camera lens with f/2.0 aperture and HD resolution of 1280x720p. You can also extend the coverage with its 111° wide-angle lens and the 4x optical digital zoom. With the YI Home App, you can do so much more using your gadget like user defined activity zone, improve alert frequency management, night vision IR lighting control, customized alert schedules, additional camera sharing, and motion detection sensitivity level.
6. UOKOO Security Mini IP Camera

Don't be fooled by UOKOO Security Mini IP Camera's size because it can perfectly deliver its function. You can access it using your smartphone, tablet, laptop, or PC – just simply install the iSmartViewPro App using Wi-Fi. When installing the app, make sure to connect your gadget using your Wi-Fi, the camera must be with a microphone, do the configuration in just 5 minutes, and wait for 2 minutes after you plug in the power cord. It has other features like crystal clear HD 720p video, 80° wide angle lens, 4x digital zoom, HD displays with H.264 compression, and ¼" CMOS sensor.
5. Blink Home Security Camera System

If you want a monitoring that is simple to setup and perfect for homeowners, you should choose Blink Home Security Camera System. This is a stylish, totally wire-free, and innovative HD video technology. It is battery-operated so it is easy to place and move within any indoor environment. In addition, you can easily expand and customize your security system. For your peace of mind, there is a Visual Verification mode that starts the recording process as soon as it detects motion and then it sends you an alert thru your gadgets. There is also a Live View mode if you want to check in and see what's happening at your home.
4. D-Link DCS-932L Day & Night Wi-Fi Camera

Add security in your place 24/7 with the help of D-Link DCS-932L Day & Night Wi-Fi Camera. You can simultaneously stream, record, and playback up to 4 D-Link Wi-Fi cameras. It has a compact design with an integrated antenna so you can place it anywhere. This security camera has several features including built-in IR LEDs for a place with little or no light; you view the shots of the camera via the internet or from the mydlink app; and you will receive smart alerts on your phone.
3. Vimtag® P1 Premium Wireless Network Security Camera

Looking for a high-end home surveillance? The Vimtag® P1 Premium Wireless Network Security Camera is the best choice. It exceeds the standards of wireless security network because it has great features, such as Vimtag cloud storage box; user-friendly app that gives you full control over the security system; sleek and uber-modern exterior design; equipped with high-definition video recording capability; 4x digital zoom; advanced night vision technology; crisp high-fidelity sound; and the camera is designed for seamless, foolproof setup, and can be running in under three minutes.

2. Arlo Smart Home Security Camera System by Netgear

Get the exact shot you need within and outside your property with the help of Arlo Smart Home Security Camera System by Netgear. You can easily set it up and use up to 5 cameras. Its features include night vision mode; motion activated and real-time e-mail or app notifications; indoor/outdoor weatherproof cameras; live remote video streaming; up to 1GB secure cloud storage included; you can view 4 video streams at the same time; and it records and alerts only when motion is detected.

1. Amcrest IP2M-841 ProHD Wi-Fi Security Camera

The Amcrest IP2M-841 ProHD Wi-Fi Security Camera will help ease your worries while you are away from home. You can easily set it up with the QR code that you can scan using the Amcrest View app. It can capture and record videos at a full 1920x1080p resolution at 30 FPS. You can continuously record footages for up to 4 hours with the Amcrest Cloud for free. In addition, there are other multiple storage options like using a MicroSD card, an FTP server, a NAS onto your local computer, or to any Amcrest NVR.