Top 10 Best Digital Point Shoot Cameras of 2023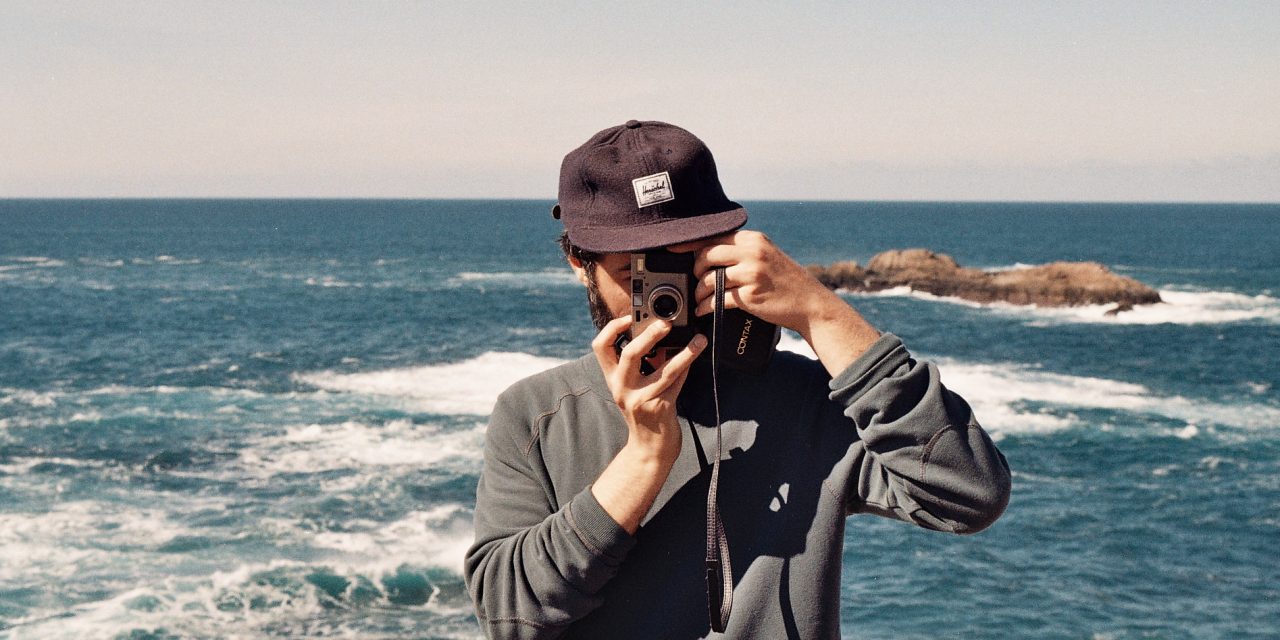 Our life is composed of happy and sad moments. When we are experiencing hardships, one of the things that make it bearable for us is by reminiscing the happy and important moments. With the development of technology, digital cameras were invented. It is the most convenient way of taking photos and recording videos so you can preserve important milestones and events in your life. Below is our list of top 10 best digital point shoot cameras. These cameras can be easily operated and doesn't need intricate setting adjustments. You just need to turn it on, point it to the direction of your subject, and then press the Shutter Release button. You are now able to capture a very precious moment.
10. Sanyo VPC-T1496R 14MP Digital Camera

Shoot great photos and record special moments using Sanyo VPC-T1496R 14MP Digital Camera. Its features include 14MP resolution; 5x optical zoom; 3.0 inches touch panel LCD display; movie recording in 720p HD format; intelligent scene modes; and Digital Anti-Shake Reduce image blur. Note that it doesn't have internal memory so you should purchase an SD/MMC memory card.
9. GE Power Series E1410SW Digital Camera

Don't be deceived by GE Power Series E1410SW Digital Camera compact design. It is fully loaded with amazing features that every aspiring and beginner photographers will surely appreciate. It has the advanced Aptina A-Pix CMOS pixel technology for high-performance and high-speed continuous shot, image blending, improved full HD 1080p video, and low-light 3200 ISO sensitivity. It is also equipped with 10x optical zoom, 3.0 inches LCD, 28mm wide angle lens, HDMI Output, Optical Image Stabilization,  Object Tracking, Shutter Priority mode, Program mode, Auto Scene, Face Beauty, Pan-capture Panorama, Smile and Blink Detection, Face Auto Exposure, Red-eye removal, High Dynamic, and more.
8. PowerLead Pcam PDC001 Mini Digital Camera

With the PowerLead Pcam PDC001 Mini Digital Camera, you can take high-quality photos even though it is small. Its main features are its 2.7 inches TFT LCD and the built-in flash. It also has Pho Tags Express software that manages and enhances your photos by printing and sending it via e-mail and much more. This digital camera has functions including Anti-shake, Face Detection, Smile Capture, and Continuous Shot.
7. Kodak PIXPRO FZ41

Enhance, zoom, and crop all you want without losing out on life-like clarity and quality with Kodak PIXPRO FZ41. It features 16.2 megapixel and 1/2.3" CCD sensor to record 720p HD video clips and sharp photos with up to 4608 x 3456 pixels. You can easily bring distant subjects up close and into focus with the 4x optical and 6x digital zoom. It also includes a 27mm wide angle lens for a bigger frame and be able to fit your subject without having to step back. Other features are Red-eye removal, Face Detection, Auto Exposure, and Blink/Smile Detection.
6. Olympus VR-340 Digital Camera

Never miss a moment by shooting crystal clear photos and taking high-quality videos using Olympus VR-340 Digital Camera. Its main features are the 10x ultra wide-angle zoom lens and the Magic Art Filters. The 10x zoom lets you get close to your subject while the wide-angle lens lets you capture everything in your shot. The Magic Art Filters include up to 12 special effects for your photos and videos. You can choose from Pop Art, Pin Hole, Drawing, Fish Eye, Soft Focus, Punk, Watercolor, Miniature, Sparkle, Reflection, Dramatic, and Fragmented.
5. Nikon COOLPIX S01 Digital Camera

Be ready to capture special moments with the help of Nikon COOLPIX S01 Digital Camera. It quickly turns on, autofocuses, and shoots photos or records videos. Moreover, there is no need to adjust the camera settings because it automatically selects the best mode for you. Thus, you'll never get stuck with fussing with your camera while the moment passes by. Other features included are 10.1 MP CCD sensor; 3x optical zoom with NIKKOR glass lens; and it has exclusive EXPEED C2 processing engine that provides fast operation.
4. Fujifilm FinePix XP80 Waterproof Digital Camera

Take photos and record videos of your holiday vacations and trips using Fujifilm FinePix XP80 Waterproof Digital Camera. For people who love going to the beach, this camera is a perfect choice. Its main feature is the 4-way proof, which includes waterproof up to a depth of 15m (50ft), shockproof up to a height of 1.75m (5.8ft), freezeproof to -10°C (14°F), and dust/sand proof. This digital camera is also equipped with Wi-Fi so you can transfer the files into your smartphone or tablet; bright and clear LCD with an Anti-Reflective Coating; 'Burst' mode; and safe double lock mechanism for the battery compartment.
3. Canon PowerShot ELPH 115 Digital Camera

Capture every important by being able to carry a compact and sleek digital camera like the Canon PowerShot ELPH 115. It is designed with 16MP sensor, 8x optical zoom with 28mm wide-angle lens, DIGIC 4 Image Processor that delivers sharp resolution and accurate color, ECO mode that reduces power consumption, SMART AUTO where you can choose up to 32 settings, and Intelligent IS that eliminates blur by automatically choosing image stabilization that is perfect for the shooting scene.

2. Sony DSCW830/B Digital Camera

Aspiring photographers and beginners will surely like Sony DSCW830/B Digital Camera. Even with shaky hands, you will still be able to capture a clear photo with the help of Optical Steady Shot image stabilization. Moreover, it has 20.1MP and 8x optical zoom so you can shoot beautiful photos and record videos. This compact camera is equipped with great features including 720p MP4 HD Movie Mode; Picture and Beauty effects; Advanced Flash that illuminates distant subjects; Intelligent Auto Mode; Sweep Panorama mode (up to 360°); Face Detection and Smile Shutter technology; and 2.7" (230K dots) Clear Photo LCD display.

1. Samsung WB350F Smart Camera

The Samsung WB350F Smart Camera is the perfect companion for people who love to take pictures. Its main feature is the NFC and Wi-Fi connectivity. This camera is equipped with 'Tag & Go' technology that lets you connect it to your smartphone by simply touching the two devices together. After that, you can easily transfer the files to your device. It also includes features like Auto Share that backs up your image instantaneously, Mobile Link that lets you select which shots you want to copy in your smartphone, and Remote Viewfinder mode that lets your smartphone control the camera. Other features are: