Top 10 Best Exercise Bikes of 2023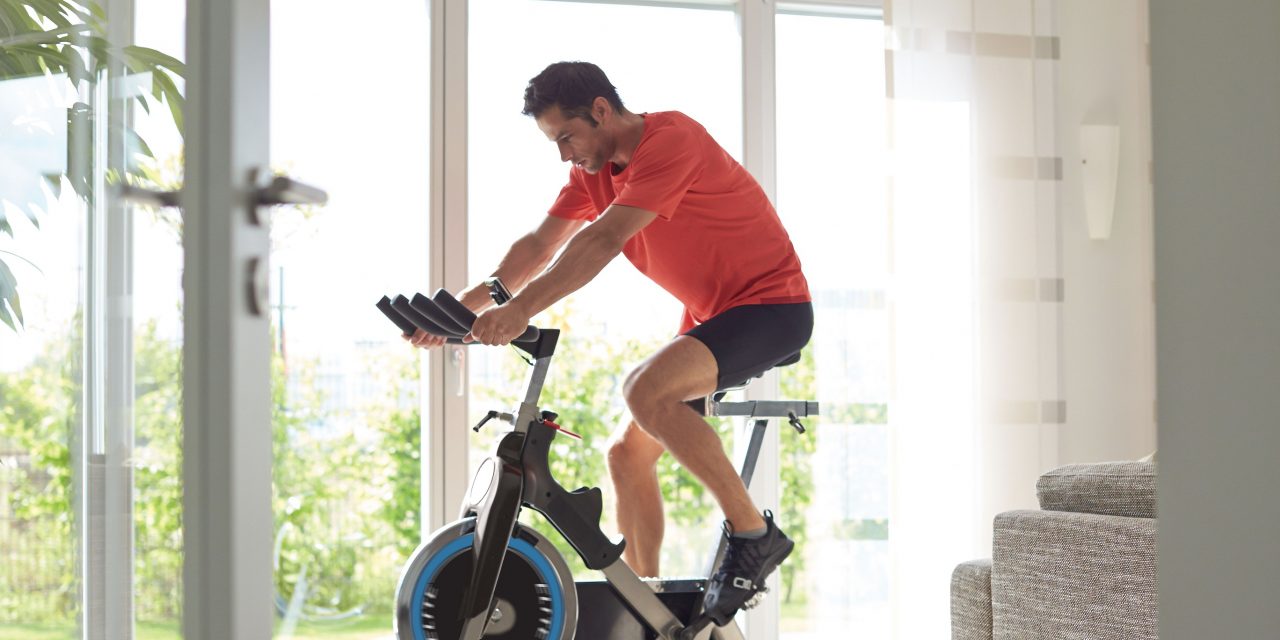 One of the best exercise activities is cycling. Cycling is an aerobic activity, where your heart, blood vessels, and lungs get to work out. Thus, if you are cycling then you will get several health benefits, such as: increased cardiovascular fitness, muscle strength, and flexibility; improved joint mobility, posture, and coordination; strengthened bones; decreased stress levels and body fats; prevention or management of disease; and reduced anxiety and depression.
However, not all people can spare some time to go out and cycle. Good thing that exercise bikes are now available in the market. Here is our list of top 10 best exercise bikes that you can use inside your home.
10. Keiser M3i Indoor Exercise Bike

If you have a limited space in your home and doesn't have time to go out and exercise, you should buy Keiser M3i Indoor Exercise Bike. It has a modern, sleek design that complements any room. It is designed with smooth, whisper-quiet magnetic resistance; a 4-way handlebar and seat adjustments for the perfect fit; a Bluetooth computer that allows connection to select smartphone apps; and you can track your cycling data.
9. Velocity Exercise Magnetic Upright Exercise Bike

Get an effective and challenging workout in the comfort of your own home with Velocity Exercise Magnetic Upright Exercise Bike. This compact and sporty exercise bike has several features, such as: manually adjustable resistance, 4kg flywheel, a comfortable seat surface, padded handles, and integrated heart rate monitors. Moreover, it includes a magnetic control system to adjust resistance and the seating area can be adjusted to accommodate all heights. This bike is designed with large digital LCD display monitor that shows time, speed, rpm, distance, calories, watt, and heart rate.
8. Stamina 4825 Magnetic Recumbent Exercise Bike

Searching for an effective low-impact aerobic exercise in your home? You should consider trying Stamina 4825 Magnetic Recumbent Exercise Bike. It is designed with 6 preset fitness programs with pace guide for workout intensity, fingertip pulse sensors built into handrails to easily stay within target heart rate zone, smooth magnetic resistance with dial tension control to set workout intensity, and wheels for easy transport. This exercise bike also has an InTouch monitor that shows the pulse, calories burned, workout time, speed, and distance. You will need 2 AA batteries for the monitor to work.
7. MagneTrainer-ER Mini Exercise Bike

Do an excellent leg workout while sitting in a comfortable chair using MagneTrainer-ER Mini Exercise Bike. The main feature of this exercise bike is its adjustable magnetic resistance system, which provides ultra-smooth pedal motion in both directions. According to MagneTrainer, their bike has more than three times the resistance range of the other exercise bikes. In addition to this, the MagneTrainer-ER exercise bike is designed with wide 4V belts, heavy-duty pulleys and flywheels, 15-inch steel base that keeps the bike from rocking side-to-side, and adjustable Velcro straps to accommodate all foot sizes.
6. Schwinn 270 Recumbent Bike

For people who need to do leg exercises but needs to sit in a very comfortable chair, they should consider using Schwinn 270 Recumbent Bike. This bike is commonly used in hospitals, physical therapy offices, nursing homes, assisted living facilities, and chiropractor offices. It has 29 programs, 4 user settings, and goal tracking that are used to keep users motivated and challenged. There are a charging USB port and data exchange. The Schwinn Connect is used for goal tracking and data export so you are updated on reaching your fitness goals. The dual track two LCD window systems allow you to monitor up to 13 different display feedbacks. Lastly, it has 25 levels of resistance aligned with a high-speed inertia perimeter weighted flywheel to make every workout smooth and quiet.
5. Marcy ME 709 Recumbent Exercise Bike

You can shed unwanted pounds and increase your cardiovascular endurance without sacrificing space in your home with Marcy ME 709 Recumbent Exercise Bike. This bike is designed with 8 pre-set levels of smooth magnetic resistance that is delivered by eddy current; easy to read computer screen that displays workout metrics like speed, distance, time, and calories burned; the seat is padded to provide comfort while shedding off your calories; and counter-balanced weighted pedals with foot straps to keep your feet in the proper position.
4. DeskCycle Desk Exercise Bike

Increase your productivity by doing your work at your desk while burning calories and improving your health using DeskCycle Desk Exercise Bike. It is specially designed to be used in any work environment, especially in the office. You can easily type or write at your desk while doing some leg exercise. This bike is designed with magnetic resistance mechanism, large pedals with adjustable Velcro straps, and 8 calibrated resistance levels.
3. FitDesk v2.0 Desk Exercise Bike with Massage Bar

Improve your cardiovascular health while using your laptop with FitDesk v2.0 Desk Exercise Bike with Massage Bar. This exercise bike has a sliding desk where you can put your laptop and do your work or lay the book or magazine that you are reading. It offers comfort even with all day riding because it is equipped with a beach cruiser style seat, adjustable backrest, and forearm massage rollers that provide relief from daily typing strain. This bike is durable and will surely last for a long time because it has aluminum and steel gear box components, durable powder coated steel frame, 'balanced' flywheel, and 'precision sealed' bearings.

2. Sunny Health & Fitness Pro Indoor Cycling Bike

Get fit inside your own home with Sunny Health & Fitness Pro Indoor Cycling Bike. It is equipped with a 40-pound flywheel, a heavy-duty crank, a smooth chain drive mechanism, heavy-duty steel frame, an adjustable resistance system, and transport wheels so you can easily move this equipment. The bike measures 20 x 46.5 x 48.5 inches and weighs 108 pounds, which is designed to support up to 275 pounds. Thus, the bike can accommodate a wide variety of riders with the help from the fully adjustable seat and handlebars.

1. Exerpeutic Folding Magnetic Upright Bike with Pulse

The Exerpeutic Folding Magnetic Upright Bike with Pulse is an ideal exercise bike on our list. Its key features are:
Heavy-duty design: It can support users that weigh up to 300 pounds.
Large seat cushion is easily adjustable.
Large LCD display that shows distance, calories burned, time, speed, scan, and heart rate monitor.
8 Level Magnetic Tension System to customize your workout routine
Hand Pulse Sensors that monitor your targeted heart rate zone.
3-piece Crank System that provides a smooth and consistent pedaling motion using the precision balanced flywheel and V-belt drive.