Top 10 Best Body Lotions for Women of 2023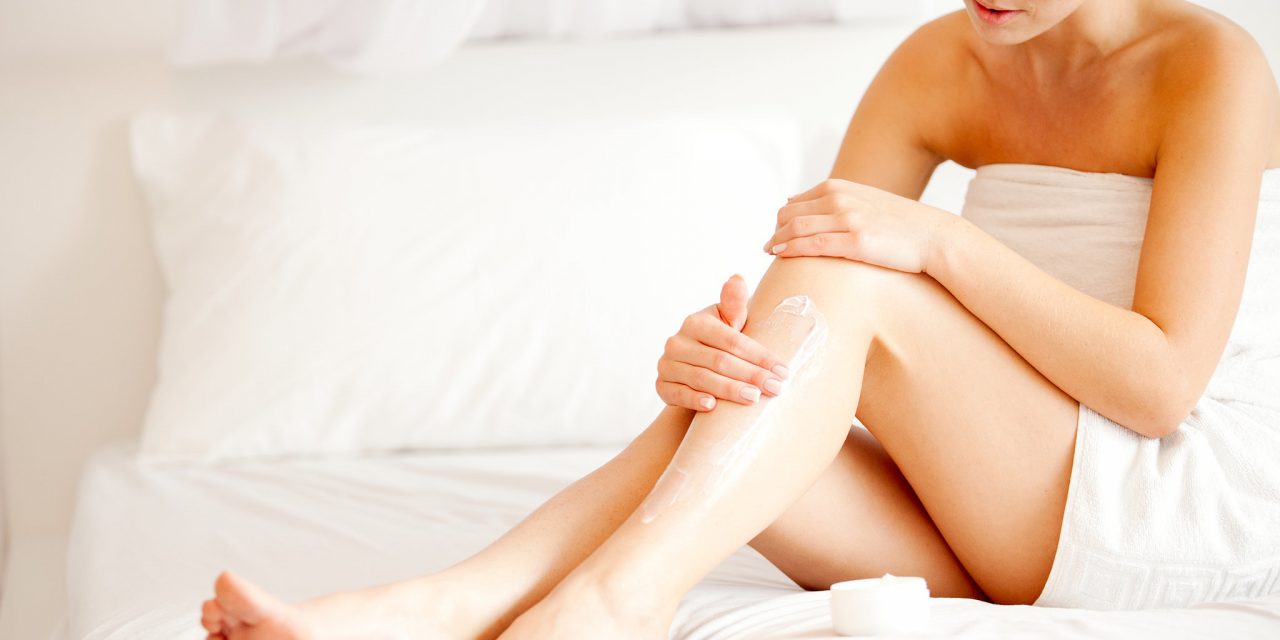 Skin is the largest organ of the body, which has a total area of about 20 square feet. It protects us from microbes and the elements, helps regulate body temperature, and permits the sensations of touch, heat, and cold. Therefore, it is important to take care of our skin.
There are several factors that affect our skin including our diet and outside environment. Thus, it is important that you eat healthy foods for maintaining a healthy body and using lotion to protect it from the harsh environments. However, before purchasing a body lotion, check its ingredients. Make sure that it won't harm your skin and do its job. It should be able to heal your skin and protect it from further harm. Below is our list of Top 10 body lotions for women.
10. Jean Nate by Revlon

Having a problem with dry skin? Use Jean Nate by Revlon Body Lotion for women. It has Vitamins A, E, and Aloe Vera that moisturizes your skin. Plus, it has a non-greasy formula that rejuvenates and hydrates, which leaves your skin feeling silky soft and refreshed. This lotion has a flowery fragrance, a feminine scent that has a blend of a classic scent of spice and floral, which makes you feel fresh and invigorating.
9. Thymes Body Lotion

Intense dry skin problems can be solved by Thymes Body lotion with its skin-supportive botanicals to inspire your senses and keep your body aglow. Its ingredients include eucalyptus oil, crisp Italian lemon, lime, and petitgrain. Moreover, it has soothing Shea butter, healing Aloe Vera, supportive Vitamin E, and moisturizing jojoba oil. Therefore, this lotion can moisturize and quench even the driest skin. Furthermore, its invigorating aroma not only wakes you up but leaves you open and ready to take on the day with warmth and vitality.
8. Musk by Alyssa Ashley

This hand and body lotion for women contains greens, musk, and soft powdery flowers that give it a smell of musk perfume. Musk by Alyssa Ashley is a gentle lotion that will tone and moisturize your skin so that it will have a smooth and soft feeling. It easily absorbs into the skin and is suitable for all skin types. Due to its soothing oils and emollients, it can be effective on dry skin. Using a very special formulation and the world's finest ingredient, it created the warm, sensual fragrance of the lotion we really love. For best results, you should apply it twice daily.
7. Inis The Energy of The Sea

Inis is an Irish term for an area of land completely surrounded by water. This fresh scented body lotion in a Shea butter base is enriched with seaweed extracts and packed with vitamins, minerals, and trace elements that can help nourish the skin. Inis The Energy of The Sea is best used after bath or shower so that it can seal in the moisture and leave your skin smooth and have a sparkling unisex scent.
6. Jergens Ultra Healing Lotion

Jergens Ultra Healing Lotion will make your dry skin be visibly healthier. It is made up of ingredients like Vitamins C, E, and B5 that can easily be absorbed deep beneath the skin's surface to lock in moisture and heal dryness from its source and preventing it from returning. The penetration of the lotion goes through 5 layers of skin's surface so that it can start healing your dry skin from its direct source. The lotion usually helps in healing extra dry skin located in your heels, elbows, and knees. Lastly, it provides 24-hour relief and triples the skin's moisture content with continued use.
5. Olay Moisture In-Shower Body Lotion

Replace your ordinary lotion with Olay Moisture In-Shower Body Lotion with Shea butter. It is great for a wide range of skin problems including extra dry skin, flaky skin, dull skin, rough knees and/or elbows, and itchy skin. After cleaning your body with body wash, shower gel, or bar soap, apply the lotion to your wet skin while still in the shower and rinse it off. You will be able to experience soft and smooth skin after taking a bath. This lotion will fight skin dryness and it will improve the overall hydration of dry skin in just 5 days with daily use.
4. Angel Body Lotion

Thierry Mugler produced the Angel body lotion that will soften your skin and perk up your senses with its rich exotic scent. Its fragrance notes include the lasting smells of vanilla, sandalwood, and patchouli, together with lower notes of fresh citrus, melons, peaches, and plums. You will get the best results if you apply the lotion to your skin during daytime and continuously use it.
3. Palmer's Cocoa Butter Formula

One of the women's problems is the stretch marks that they get during their pregnancy period. To get rid of these marks, try using Palmer's Cocoa Butter Formula. Its ingredients include an advanced formula of Bio C-Elaste™, cocoa butter, Vitamin E, collagen, elastin, and shea butter that will help lessen reduce the appearance of stretch marks. No need to worry about its ingredients because it is paraben-free phthalate and dermatologically tested. You should apply the lotion all over your body 3 times per day to improve skin's elasticity and suppleness. For best results, apply it on your tummy, hips, thighs, and bust. Moreover, you can use this to soothe itchy skin usually associated with pregnancy.

2. Aveeno Positively Ageless Skin Strengthening Body Cream

Make your skin look younger using Aveeno Positively Ageless Skin Strengthening Body Cream. It contains Active Naturals® featuring the natural shiitake complex, which is a natural antioxidant that works with the skin's own natural renewal process. According to scientific studies, it provides a broad range of benefits to the skin. Moreover, 100% of women state that they saw visible improvement with their skin and look younger in just 4 weeks. This light, non-greasy lotion helps to moisturize your skin with a subtle hint of fragrance. For best results, apply daily to your legs and body to help restore and strengthen dry, fragile skin.

1. Alba Botanica Very Emollient Body Lotion

If you are looking for a lotion with 100% vegetarian ingredients, then you should choose Alba Botanica Very Emollient Body Lotion. It doesn't have any parabens, phthalates, or synthetic fragrances. This is a creamy, hypo-allergenic lotion full of rich botanical emollients including aloe vera, green tea, and chamomile. It can be used for women with normal to dry skin. It works by soothing, softening, and providing 100% hydration to get rid of dry skin.