Top 10 Best Korean Beauty Balm Creams of 2023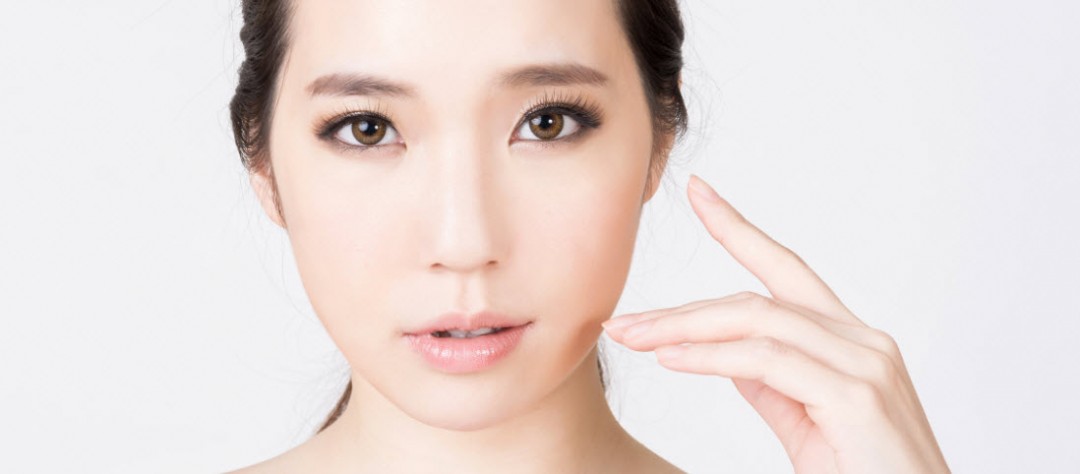 Korean makeup is a gaining recognition worldwide. People became attracted with a Korean look thanks to their boy and girl groups, actors and actresses, and models. Big companies are starting to invest in Korean makeup companies. Different countries are importing Korean makeup and beauty products.
As you can observe, Korean are setting trends that people follow all over the world. Some of these trends are gradient lips, puppy eyes, aegyo-sal or 'eye smiles', dewy skin, straight brows, flushed cheeks, doll eyes, natural makeup, and flawless skin.
One of the famous makeup products is BB cream (blemish or beauty cream). You might think that it is similar with foundation or moisturizer. However, it differs because it offers broad-spectrum SPF, antioxidants, and other skin-improving ingredients. In general, it moisturizes, corrects, and protects your face, which consolidates your skin-perfecting products into one. Here is our list of top 10 Korean beauty balm creams that you will surely love.
10. KLAIRS Illuminating Supple BB Cream

Make your skin look flawless during the day with a natural coverage from KLAIRS Illuminating Supple BB Cream. With this cream, you will be able to avoid dry patch in your skin and cakey makeup. It has a safe and non-irritating formula that protects you from the sun with its SPF 40++ function during the daytime, concentrates coverage for redness and pores without a grey cast, and contains natural aloe vera extract that will moisturize your skin.
9. Etude House Precious Mineral BB Cream Cotton Fit

Get a clear and bright complexion with a smooth, cotton-like powdery finish for flawless skin with the help of Etude House Precious Mineral BB Cream Cotton Fit. This product is an all-day bright skin BB cream that perfectly glides onto skin. Its other features include SPF30 PA++, UV sun protection, whitening and anti-wrinkle properties, anti-darkening formula, and smooth cotton-like powder finish. It is available in three shades to match your skin tone: Light beige, natural beige, and honey beige.
8. SkinFood Peach Sake Pore BB Cream

Conceal skin impurities and have a natural coverage of a flawless complexion using SkinFood Peach Sake Pore BB Cream. This light text-trued blemish cream contains peach extracts that soothe oily and troubled skin and takes control of the excessive sebum secretion. To use, apply an ample amount evenly onto the skin to smooth the texture of your face after your daily skincare regime.
7. Dr. Jart+ Black Label Detox BB Beauty Balm

You will only need Dr. Jart+ Black Label Detox BB Beauty Balm to protect your skin because it is an all-in-one multifunctional beauty balm. It is lightweight with SPF 25 sunscreen protection for simple one-step neutralizing coverage. Moreover, it has a triple-action formula that naturally covers blemishes and uneven skin tone. The formula contains botanical actives to purify and calm blemish-prone or irritated skin. The arbutin works to erase unwanted dark spots, while caviar extract and antioxidants protect skin from inner and outer pollutants for an enhanced radiance. This soothing cream delivers optimal results for both men and women.
6. Garnier Miracle Skin Perfector Anti-Aging BB Cream

Have a younger, healthier look with Garnier Miracle Skin Perfector Anti-Aging BB Cream. This cream contains a formula of Pro-Xylane™ and mineral pigments for anti-aging benefits with an immediate transformation. As a result, wrinkles and lines are reduced and the skin is noticeably smoother and plumper, pores looks less visible, and facial contours appear more defined. It helps your skin hydrated for up to 24 hours. In addition, it has a broad spectrum SPF 15 sunscreen that protects you against harmful effects of the sun.
5. Lioele Beyond The Solution BB Cream

Achieve a natural look in your face even with your makeup using Lioele Beyond The Solution BB Cream. Moreover, you can complete your makeup routine faster because it doesn't need any makeup base or foundation. As a result, you will have a soft feeling and be able to create clear and natural skin tone by being effectively absorbed into your skin. The formula contains bisabolol, licorice acid derivative, and allantoin that soothe your skin. Other components are jojoba oil, macadamia nut oil, hyaluronic acid derivative, and marine collagen that moisturizes your skin and make it look smooth.
4. Aveeno Facial Moisturizers Clear Complexion BB Cream

Dermatologists recommend Aveeno Facial Moisturizers Clear Complexion BB Cream for a very long time. It has been proven to be effective and give visible results to users. You can be assured that your breakout-prone skin will be even out and be concealed for a more flawless complexion. Plus, it helps prevent sunburn, decreases the risk of skin cancer, and early skin aging caused by the sun. Just regularly apply this BB cream together with a sunscreen with an SPF of 15 or higher. This product is oil-free, hypoallergenic, and non-comedogenic.
3. SKIN79 Super Plus Beblesh Balm Gold

Give your skin a glowing, natural look and get a hydrating veil for your complexion to maintain moisture on the surface with SKIN79 Super Plus Beblesh Balm Gold. This product is a triple functional beblesh balm with soft and nutritious texture. First, it maintains the skin to be clean without darkening after makeup all-day long. Second, it helps with UV protection with its SPF30 PA++. Third, it provides wrinkle improvement to give you bright and glowing skin. The formula contains gold and caviar extracts that supply nutrition to damaged skin and making it vibrant. There is also botanical collage liposomes for moisturizing; patented Coenzyme Q10 to increase skin elasticity; Argania Spinosa Kernel Oil that protects skin; adenosine for wrinkle improvement; and niacinamide for whitening.

2. Holika Holika Pore Clearing Petit BB Cream

Protect your skin from bacteria and have a refreshing face with the help of Holika Holika Pore Clearing Petit BB Cream. This BB cream is used for clearing and sebum control. Its main ingredients are tea tree oil, which alleviates inflammation caused by bacteria and mold fungus, and Sebum control powder, which helps to maintain fresh and soft skin condition by reducing shine with its excellent sebum capturing effect.

1. MISSHA M Perfect Cover BB Cream

The MISSHA M Perfect Cover BB Cream is excellent for coverage. It is suitable for all skin types and can be used as a makeup base or foundation. This is usually used by patients after their laser treatment due to its soothing and regenerative properties adapted by cosmetics to improve skin while providing coverage. Using this product, you are able to combine cosmetics with skincare. It promotes natural-looking coverage while providing sun protection, treating dark spots, and preventing wrinkles.