Top 10 Best Gym Bags of 2023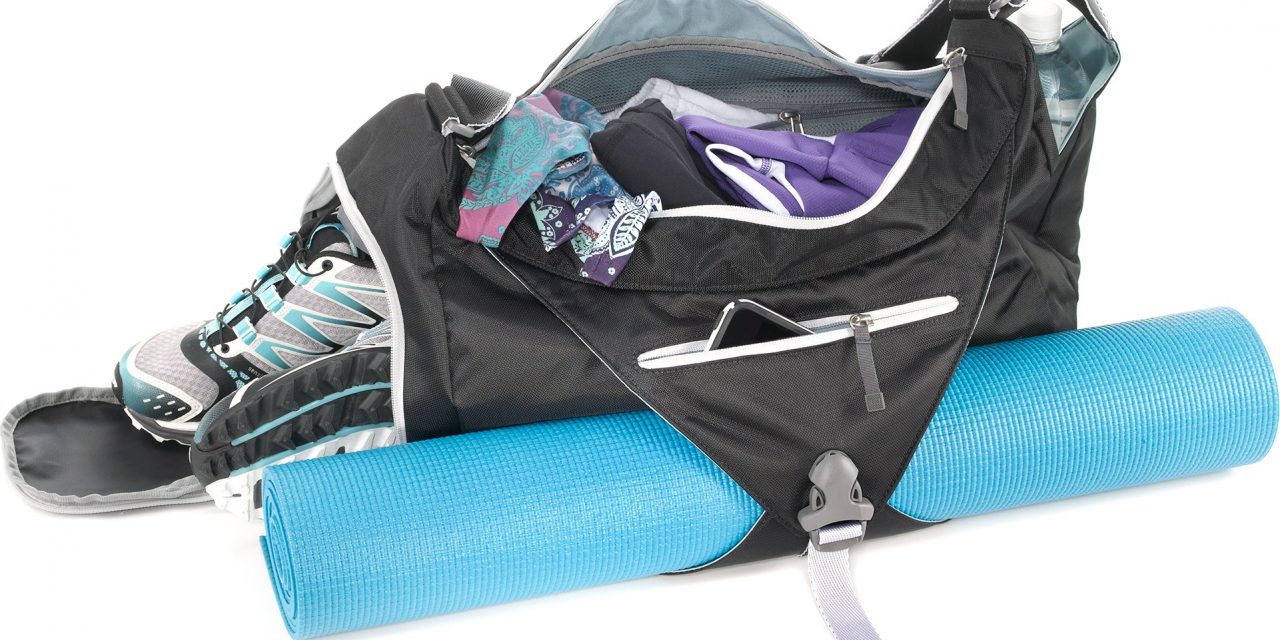 You cannot compare gym bags with each other because finding the best means the bag can cater all of your needs. Different people have gym bags that are different from others. For example, an office professional has a classy yet odor free gym bag while sports fanatic like gym bags that are waterproof and durable.
Packing the perfect gym bag is not that easy. It all starts with choosing the bag itself. Rather than selecting something that is designed exclusively for working out, opt for a bag that can do double duty for exercise and travel like a versatile 2-in-1 Backpack Duffel, the budget friendly Packable Duffel, or the classic No Matter What Duffel.
Below is the list of top 10 best gym bags of 2016. These bags are designed to keep all your athletic essentials organized.
10. Oakley Gym Bag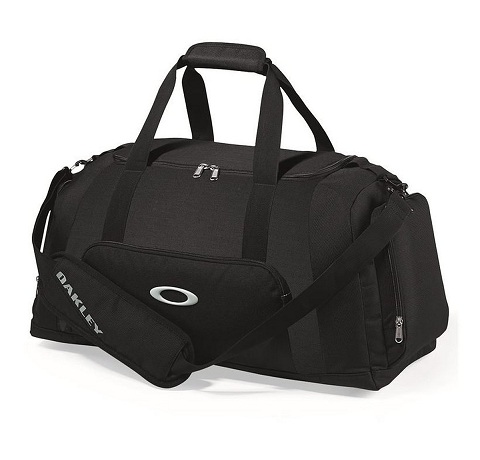 Looking for a bag that you can use when you go to the gym? Check out Oakley Gym bag. This bag has dimensions of 23 x 10 ½ x 12 inches. This bag has 600-denier nailhead with polyester ripstop lining. The interior pocket is lined with fleece. There is also a front organizer pocket where you can easily get stuff like phone, wallet, or pen. You can easily carry this bag due to its padded shoulder strap.
9. ASICS Gear Duffel Bag

Do you bring a lot of stuff or carry other things before going to the gym? The perfect bag for you is the ASICS Gear Duffel bag. It is a versatile carry-all because it's spacious and is made out of 600D polyester. No need to worry about damaging your bag's zipper because this bag has drawstring closure so you can easily close your bag. It has a front zippered pocket to store things that can are within reach. The padded shoulder straps make it easier to carry.
8. Nike Brasilia 6 Duffel Bag

Head off to the gym or go to team practice using Nike Brasilia 6 Duffel bag. It has a roomy main compartment with wide, U-shaped opening so you can store your gear. There are also multiple zippered and VELCRO brand closure pockets that keep small items organized and close at hand. It is made up of tough 600 denier polyester and has a detachable shoulder strap and padded handgrips so it can be easily carried even if it contains several things. Lastly, one of the end pockets is ventilated so you can store your shoes or wet items.
7. PUMA Men's Teamsport Formation Duffel Bag

If you are active in sports activity, you should have the Puma Men's Teamsport Formation duffel bag. It features a large main zip compartment, side zip pocket, side ventilated shoe pocket, top carry handle with Velcro closure, padded adjustable removable shoulder strap, structural piping, reverse tape zippers, soft touch molded zipper pulls with logo, sonic weld form stripe, and front raised rubberized sonic weld Puma cat logo.
6. OGIO Crunch Duffel Bag

For people who are always on the go, Ogio Crunch duffel bag perfectly suits you. You can haul all your gear in this all-purpose gym bag. It is designed with an oversized U-shaped opening and compartment, ventilated side shoe pocket, front faced zippered pocket, adjustable padded shoulder strap, plastic molded interlocking handle, and a special pocket complete with headphone port so that you can store your music device inside your gym bag while listening to music. This bag is made up of fabric and nylon.
5. Outdoor Products Mountain Duffel

Whether it is a workout session at the gym or a weekend getaway, you need a bag that is perfect travel companion like Outdoor Products Mountain Duffel. This multipurpose duffle bag has a U-shaped opening that reveals a spacious interior so you can pack all your needed belongings; two outside pockets where you can store shoes, toiletries, or wet gears; front zippered slip pocket that is perfect size for quick access items; two handles and a removable shoulder strap that makes it easy to carry; and the heavy-duty 900-denier polyester material that makes it easy to wipe clean.
4. Under Armour Undeniable Duffel Bag

This Under Armour Undeniable Duffel bag is made with a UA Storm gear, which uses a DWR finish to repel water without sacrificing breathability. Thus, you can be assured that your belongings won't get wet in case your bag got drenched by the rain. To easily organize your things, there is one interior pocket and four exterior pockets. There are two large vented end pockets, one expandable pocket for laundry and shoes, and a large front zippered pocket for things that can easily be reached. To readily carry the bag, it has top grab handle, D-ring on the front, and an adjustable, padded, heat gear shoulder strap. The bag is made of 600D polyester, 100% polyester lining, and abrasion-resistant bottom.
3. Everest Gym Bag

For people who need a lot of space for their bag, you should choose Everest Gym Bag. This sports duffel bag has extra space including two front zippered pouches, a side pocket that could be used for shoes or wet gear, and a bottle holder. It is made up of 600D polyester and has an adjustable padded shoulder strap so that it can be easily carried.

2. Travel Cheer Gym Duffel Bag

You can use the Silverhooks Travel Cheer Gym Duffel Bag for various activities. It has a spacious compartment that can easily organize your shoes, gears, uniform, and gym outfit. Store your keys, wallet, and phone in either of the interior or exterior zippered pocket for quick and easy access. All of these storage options make this duffle bag perfect for the gym, travel companion, or sports practices. The adjustable and detachable should strap is ideal for those heavy loads and can be quickly swapped out for the dual reinforced carrying handles with snaps. This bag is made up of 600 denier polyester and has a polyester lining.

1. Adidas Team Speed Duffel

The Adidas Team Speed Duffel is made of polyester ripstop, 600D polyester material, and 100% polyester lining. It has four pockets: one interior zip pocket and three exterior pockets. The zippered main compartment has the interior security pocket while the zippered front pocket has a key clip. The dual zippered end pockets have a FreshPAKTM technology that inhibits the growth of odor-causing bacteria so you can put your shoes and wet gear on it. The bottom of the bag is CLIMAPROOF or water-resistant. Carrying the bag is made easy with two-way adjustable, removable shoulder strap with mesh-lined pad and carry handles with padded grip.