Top 10 Best 3D Projectors of 2023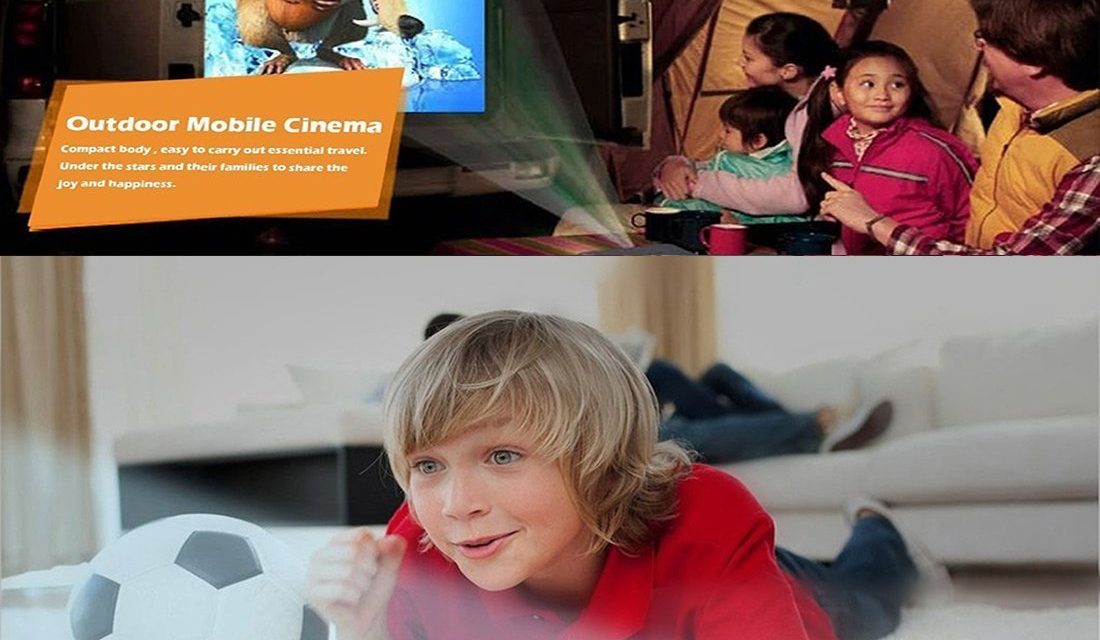 3D technology has revolutionized the cinema experience. Since the first movie was shown using 3D technology, every week there is a new 3D movie in the box office. Now, 3D technology has expanded with projectors. Home theater and home entertainment projectors became popular and started to steal serious market shares from LCD TVs.
3D projection is defined as any method of mapping three-dimensional points to a two-dimensional plane. The use of this type of projection is widespread. 3D projectors are now being used for home theater, for 3D gaming, in school lectures, and for specialty business meetings, and scientific paper presentation. Below is the list of top 10 best 3D projectors available in the market.
10. Syhonic S9

This projector has a compact and portable design, which makes it easy to carry and bring in different places. It has a high-resolution with 800 lumens LED light source that works up to 20 hours. Its native resolution is 640x480P but can support up to 1920x10800P. You can connect it to your computer, laptop, DVD player, and gaming devices like XBOX, PS3, and PS4 via HDMI port. Plus, it supports HDMI, VGA, USB, AV, and SD card. To avoid overheating, we suggest taking a break after using the projector for 3-4 hours.
9. Vivitek D554 Portable Projector

If you are looking for a projector that gives you 3D viewing, Vivitek D554 portable projector is the best choice. You can connect it directly to a 3D Blu-Ray player for 3D viewing via DLP Link. Moreover, it has enhanced color performance with its Brilliant Color technologies, 3000 lumens, and a 15000:1 contrast that delivers sharp, vivid images. The projector has native SVGA resolution and displays up to UXGA. It also has connectivity options including HDMI v1.4, dual VGA output, composite video, and S-video.
8. InFocus IN112 Portable DLP Projector

For a very low price with a long-lasting lamp, you can easily own an InFocus IN112 portable DLP projector. It has an average lamp life of 6,000 hours when in Eco Mode and 5,000 hours in normal mode. With its slim, compact design and lightweight, you can easily move it around and install. Its features also include DLP technology with InFocus Brilliant Color implementation for high-quality images and true-to-life colors, project 3D content to improve learning and retention of complex concepts, and offers multiple computer inputs for flexibility in any environment including .2 VGA, composite video, S-video, 3.5mm stereo input, RS232C, and USB B mini.
7. LG PF1500

You can have a full HD and smart TV in a projector with LG PF1500. This projector provides powerful picture quality with full HD video of 1920x1080P and a 1,400 ANSI brightness, LG Smart TV with Netflix, Hulu, Vudu, and YouTube, and wireless mobile connection and Bluetooth sound out. The LG PF1500 gives you a cinematic viewing experience with up to a 120-inch picture, which is equal to four 60-inch TV and will make your home cinema experience feel like you brought the theater home. You can easily control the projector using a magic remote.
6. Acer H5380BD

With Acer H5380BD projector, you will have a home theater projector that produces quality projection in rich details, bright and natural colors, and exceptional contrast. The color performance is enhanced on any surface, even colored walls, through its Color Boost II+ technology and wall-color compensation. Plus, ColorSafe II prevents color decay resulting from extended use of the projector. Other features include native 720 widescreen resolution, cutting-edge Dust Shield Solution technology, equipped with at least two connectors for multiple-PC source input.
5. Erisan UC40

Better than ordinary LED projector, Erisan UC40 Pro Mini portable projector has the latest LED technology. Its features are the native resolution of 800x480P, the image size of 36-130 inches, the contrast of 800:1, the aspect ratio of 4:3/16:9/, and built-in speaker and headphone jack for an external speaker. Plus, it has multiple input interfaces like HDMI, USB, and SD card. Moreover, you can connect it to your computer and laptop via HDMI port.
4. Epson Powerlite HC2030

Enjoy a cinematic home viewing with Epson Powerlite HC2030. It has full HD 1080P widescreen performance in 2D or 3D with its 3LCD, 3-chip technology and when you purchase RF 3D glasses, which is sold separately. Images are always rich and brilliant with 2000 lumens of color brightness and 2000 lumens of white brightness, which can be produced up to 300" on any wall or screen. Sounds can be produced using built-in speakers or you can connect an external sound system.
3. BenQ W1070

Playing video games and watching videos are better with BenQ W1070. You can enjoy 1080p full HD image projection up to 200 inches in the comfort of your living room. Brilliant image performance was due to its 1080p DarkChip3 DLP technology, 10,000:1 contrast ratio, and 2000 lumen brightness. Moreover, it has SmartEco technology that prolongs lamp life of 3500 hours in normal mode and 5000 hours in economic mode. Lastly, it has 2 HDMI inputs and wireless HDMI enabled.

2. ViewSonic PJD5134

The ViewSonic PJD5134 is a high-performance DLP projector with SVGA 800×600 and 3000 ANSI lumens, and 15000:1 contrast ratio. Plus, it is packed with features like HDMI input to display 3D content directly from a 3D Blu-ray player, DynamicECO technology that reduces brightness down to 30% in 'standby' mode, multiple PC and video input options, 1.1x optical zoom, keystone correction, and integrated speakers. It has virtually zero maintenance and enhanced product reliability due to its filter-less design and energy-saving eco mode. Its portable design makes it ideal for tabletop use or mounting on a ceiling in classrooms and corporate offices.

1. Optoma HD141X

The Optoma HD141X all-digital home entertainment projector is ideal for watching movies, TV shows, and play action-packed video games. Its key features are:
HD 1080p video
Stunning 3000 lumens bright image
23,000:1 contrast ratio
2x HDMI ports
MHL compatibility that lets you connect your smartphone or table with a single cable; now you can play games, stream videos, and share photos on the big screen.
VESA 3D Sync port
Full 3D compatibility for seamless integration with your Blu-ray 3D player, Xbox, PS3, PS4, and other gaming consoles.
Powerful 10-watt audio
12V jack for motorized screen automation
Backlit IR remote control
6500 hours of lamp life
Dynamic Black feature gives more depth to your image where bright scenes appear crisp and clear, while dark scenes remain detailed with deep blacks and exceptional light and shade detail.
BrilliantColor technology that produces exceptional contrast ratios for pin sharp graphics and crystal clear text.