Top 10 Best Wi-Fi Range Extenders of 2023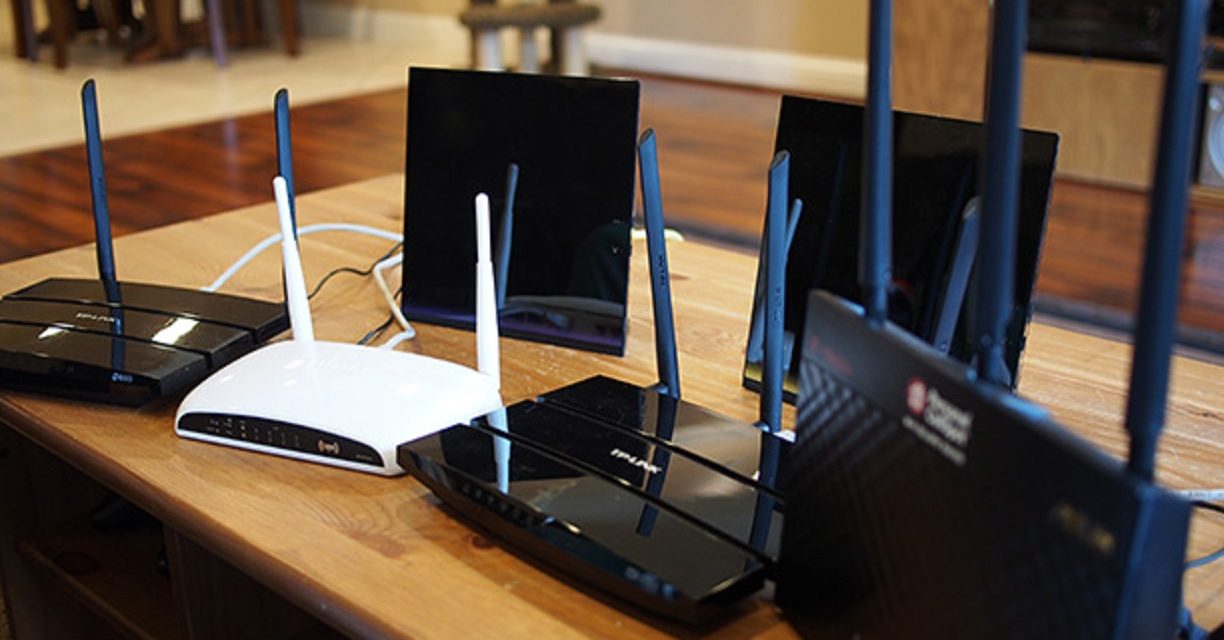 Wireless signals travel through the atmosphere. Thus, it is not surprising that several factors may affect it. Some of these factors include physical objects, radio frequency interference, electrical interference, and environmental factors like lightning. You can observe this happening inside your home, especially if you have Wi-Fi dead spots. Below is the list of our top 10 best Wi-Fi range extenders that can help you with your wireless connection.
10. ZyXEL Dual-Band Wireless Range Extender

Extend wireless coverage throughout your home with the help of ZyXEL Dual-Band Wireless Range Extender. It has a Dual-band technology with 'Speed/Range Boost' that delivers advanced performance, which can easily expand the wireless coverage of the existing 802.11 a/b/g/n/ac networks. This is easy to use – simply plug in the unit to a power outlet; the one-click Wi-Fi Protected Setup (WPS) simplified installation; and a built-in Ethernet port that provides an instant network connection to multiple wired devices. Its stylish design includes LED lights that indicate signal strength so you can place it on the best spot.
9. Coredy N300 Mini Wi-Fi Range Extender

Eliminate Wi-Fi dead spots inside your house or in the office using Coredy N300 Mini Wi-Fi Range Extender. It has multiple functions: Wi-Fi range extender for extending coverage of an existing wireless network; Wireless Access Point that convert a wired network into a wireless one; and Wireless N Router that creates an instant private wireless N network. This Wi-Fi extender is equipped with Realtek chip solution for extra stability, 2×3 dBi external antennas, and reliable wireless N network speed of up to 300Mbps. Moreover, it can hide the broadcast of Wi-Fi SSID to make your SSID unsearchable and prevent Wi-Fi theft.
8. ACLUXS Wireless Wi-Fi Range Extender

Say goodbye to slow internet and a weak connection with ACLUXS Wireless Wi-Fi Range Extender. It has 5 optional working modes:
Wireless Router: creates an instant private wireless network and share the internet to multiple Wi-Fi devices.
Repeater: receive and broadcast your existing wireless signal to extend range.
Access Point: connect to a wired network and transform wired internet access into wireless so multiple devices can share.
Client: connect to another device via Ethernet cable and act as an external adaptor to send/receive a wireless signal from your network.
Bridge: connect to an outdoor WISP AP to allow multiple devices share the same wireless internet connection.
7. Edimax N300 Ultra-Mini Size Wi-Fi Extender

Don't be fooled by the compact and slim wall plugin design of Edimax N300 Ultra-Mini Size Wi-Fi Extender because it can do so many things. You can simply plug it directly into a wall socket and install it wherever you need it. Aside from extending coverage and boosting internet speed, it also includes features like Wi-Fi environment analyzer that selects the best Wi-Fi signal and extender location; Good Night mode, where you can shut the device off using your smartphone; schedule range extender on/off to manage Wi-Fi availability and power usage; and Parental Control/Guest network, which allows you to create another wireless network with parental control functions.
6. MSRM US300 Wireless-N WiFi Range Extender

Boost your Wi-Fi for mobile devices and be able to connect smart TVs or game consoles in your internet connection with the help of MSRM US300 Wireless-N WiFi Range Extender. This works with any wireless device/network/router. In addition to extending Wi-Fi range, it also boosts wireless data up to 300Mbps making it ideal for video streaming, web browsing, and internet calling. It has a convenient wall-plug design and external antennas.
5. D-Link DAP-1650 Range Extender

Expand your internet connection to all your gadgets using D-Link DAP-1650 Range Extender. This is designed to operate as a Range Extender, Access Point, or Media Bridge providing flexible operation modes for any network environment. The next generation AC1200 Technology increases the speed, range, and reliability of your internet coverage throughout your home. It also has Dual-band technology that helps reduce interference from nearby wireless signals and provides backward compatibility with older wireless. You can easily install this device without using your PC with Quick Router Setup mobile app on your phone or the WPS button.
4. Amped Wireless High Power Wireless-300N Smart Repeater

You can increase your existing 802.11b/g/n wireless network by repeating the existing Wi-Fi signal with the help of Amped Wireless High Power Wireless-300N Smart Repeater. Increase the range by up to 3x the original coverage using the High Power Amplifier and Antennas. It also has other features, such as 5 additional wired ports PCs and other internet enabled TVs, Blu-ray players, and game consoles; smart security features including restriction of access to specific users, daily time schedule for the availability of the network, and controlling the range of wireless network coverage; and it is great for high traffic networks.
3. TP-LINK AV600 Powerline Adapter Starter Kit

Increase your internet coverage and boost its speed without drilling, wiring, or configuration required using TP-LINK AV600 Powerline Adapter Starter Kit. It can increase your internet range up to 300 meters and up to 600Mbps speed via Gigabit Ethernet port, which is ideal for HD video streaming and online gaming. However, the actual data transfer rate will vary from network environment including distance, network traffic, wiring issues, and other adverse conditions. It has a ultra-compact design that enables it to blend into existing room décor and it also has an automatic power-saving mode that reduces power consumption by up to 80%.

2. Securifi Almond Touchscreen Wireless Range Extender

You can easily install and use the Securifi Almond Touchscreen Wireless Range Extender without using computers or laptops. Its touchscreen lets you set up and maintains the device. Moreover, it has a dual purpose: you can use it either as a Wireless Router or as Range Extender. You don't need to worry because it is compatible with most routers – simply connect it to your modem and follow the on-screen instruction to set it up. You can also connect your older devices that only have Ethernet to a Wi-Fi network. In addition, it is full secure with its unique and random name (SSID) and password set with a default 'nomap' tag that prevents your router from being recorded in Google's Location Tracking Database.

1. NETGEAR AC750 WiFi Range Extender

In most cases, routers are not able to provide the Wi-Fi coverage that we need. Thus, you should use NETGEAR AC750 WiFi Range Extender. It boosts the range of your existing Wi-Fi and creates a stronger signal in dead spots. It delivers AC dual band Wi-Fi of up to 750Mbps. Most importantly, it improves mobile Wi-Fi speed of up to 100%. The external antennas help with extending the Wi-Fi coverage throughout large houses and even backyards.