Top 10 Best Car Phone Holders of 2023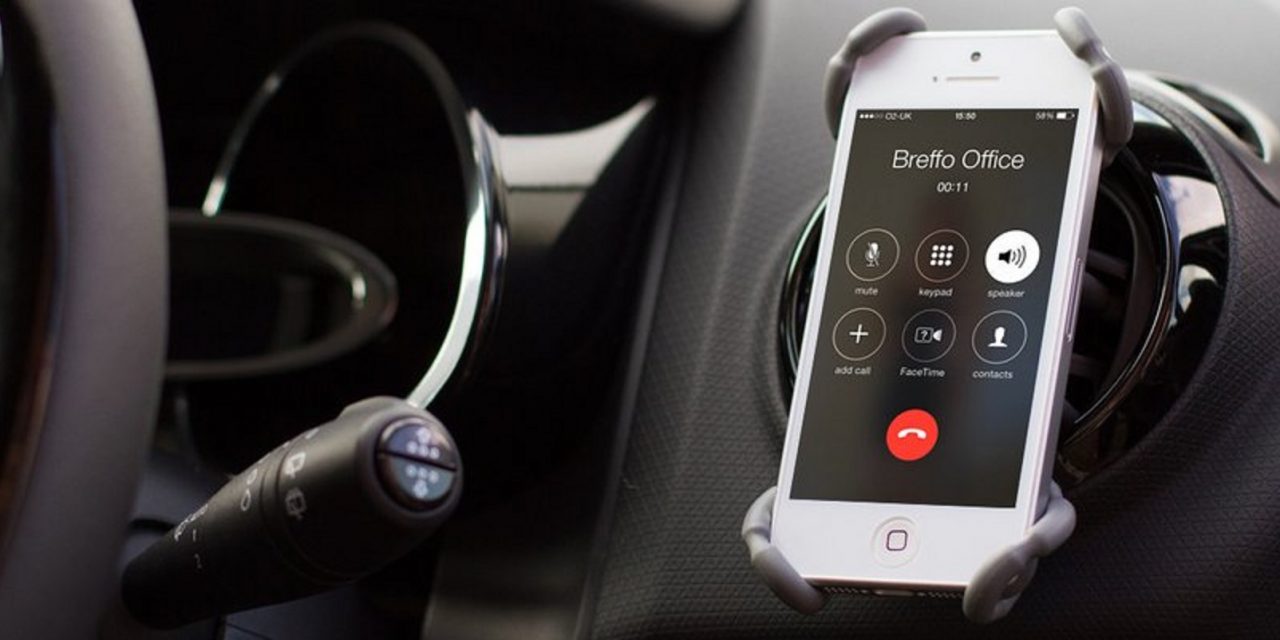 According to research, 1 out of 4 car accidents is caused by phone use while driving. Based on the data, every year the number of these incidents increases, which is very alarming. In order to discourage the use of mobile phones while driving, laws and harsh punishments were set by the government in several countries. However, we also understand that there are circumstances that we really need to use our phone like answering an urgent call from family members or from the office and checking it for directions if you are traveling in a place you are not familiar with. The best thing to do is to park your car first then answer the call or check your phone.
To help drivers with safekeeping their mobile phones and saving them time from searching it inside their bags or pockets, car phone holders were produced. Here is our list of top 10 best car phone holders.
10. Qianqi One Touch Windshield Universal Car Mount Holder

Lock and release your phone with just a push of a hand with Qianqi One Touch Windshield Universal Car Mount Holder. It is designed with extra strong suction cup with a sticky gel that can hold on to the windshield or any other textured or smooth surface. For smartphones with a width between 2.2"-4.3", it has easily adjustable grip and simple release button. It also has 360-degree rotation perfect for viewing and goose stem design with tube carefully designed, strong shaping ability, and can effectively prevent swinging while the car is moving.
9. Sundix 4010833 Air Vent Car Mount Holder

Keep your smartphone or GPS device within reach using Sundix 4010833 Air Vent Car Mount Holder. With one touch trigger locking mechanism, it can securely hold your device in place. It has a concave non-obtrusive design so your air vent can still normally operate. For viewing angle, it has a fully adjustable locking ball-head design that allows 360-degree swivel and tilt. Its other features include: quick release button, lightweight, quick and easy installation on dashboard or air outlet, and a padded and cushioned side grip arm that holds your phone or GPS securely.
8. Omaker 3-in-1 Universal Car Phone Holder

Install your phone inside your car wherever you want with the help of Omaker 3-in-1 Universal Car Phone Holder. It offers 3-way mounting: it can be wall-mounted or clipped to your car's air vent, dashboard mount, and windshield mount, depending on your needs. This phone holder is multifunctional, rotatable, convenient, and steady with its feature of 360 rotation, hands-free, and strong suction cup.
7. Budget&Good® Universal Smartphones Car Air Vent Mount Holder

Secure your phone while driving with Budget&Good® Universal Smartphones Car Air Vent Mount Holder. This is made of 100% quality ABS and silicon materials and includes features like a non-slip rubber grip, highly elastic rubber lining, anti-slip, and anti-scratch. For the installation, it has a fixed bracket that can be easily fixed on the air outlet without blocking the line of sight for safe driving. Press the arms on both sides to clamp your mobile phone and release it by pressing the button on the back of the unit to slide open.
6. Mobility Universal Smartphone Car Mount

Operate your phone while driving using Mobility Universal Smartphone Car Mount. It is compatible with most smartphones with 3.5-5.5 inches screens. You can attach this mount to your dashboard or windshield. It uses U-Grip technology that secures your phone by gripping it sides using rubber grip so it won't get any scratches and it provides an adjustable 360 degrees viewing angles.
5. Ipow 360° Universal CD-Slot Smartphone Mount

Listen to music while keeping your phone within your reach with Ipow 360° Universal CD-Slot Smartphone Mount. This fits into the compact disc slot of your car without any tools. It is ergonomically designed for users to insert with one hand for quick and easy installation. Plus, it has stretchable clamp/bracket with a rubber grip that securely holds your device without scratching or damaging your device and it is fully adjustable. The mount has a fully rotatable holster so that you can view your device vertically or horizontally.
4. Aikema PH05 Air Vent Car Mount Holder

Save yourself from the hassle of putting your phone inside your bag and retrieving it when someone is calling you, by using Aikema PH05 Air Vent Car Mount Holder. You can put your phone in this mount holder placed in the air vent, making it accessible. It is equipped with adjustable sizing braces; soft, non-skid TPE cushion grip that hugs your phone tight and secure, rotating uni-flex ball so you can adjust the angle for your viewing pleasure, and 360 degrees tilt ball so you can switch between portrait and landscape mode.
3. 2-in-1 Mobile Phone Car Mount

You will never have to fumble for your phone with the help of 2-in-1 Mobile Phone Car Mount. You can mount your phone either to your windshield or air vent. If you chose to mount it to the windshield, you will use the non-slip suction cup that will not lose hold and slip off. Lock your phone in place with the padded protective grips. Lastly, the 360-degree swivel head makes it easy to achieve the perfect mounting angle.

2. WizGear Universal Air Vent Magnetic Car Mount Holder

The cup holder or dashboard of your car will never have to suffice for keeping your phone while you are driving because you can now use WizGear Universal Air Vent Magnetic Car Mount Holder. Its main feature is its magnetic technology – simply put the magnet metal plate in the case between the cover and the phone or you can stick on the round magnet metal on your phone or GPS. The magnet technology is safe to use because it has carbon steel plates that are ultrathin and designed to provide powerful holding power and absorbing magnetic instability. You don't need to adjust anything because it has an auto-mount feature that attracts any phone to it quickly.

1. iOttie Easy One Touch 2

The iOttie Easy One Touch 2 is a safe, versatile, and highly functional way of mounting your phone while driving. Its key features are:
Adjustable viewing angles: its arm can pivot up or down to provide optimal viewing capabilities.
Telescopic arm: extends up to two additional inches to provide more viewing options.
Dashboard pad: an optional accessory that supports improved mounting on textured and curved surfaces.
Sliding bottom foot: ensures that there is no interference with your devices bottom ports.
Suction cup: its stickiness is infinite – just rinse with warm water and air dry.