Top 10 Best Windshield Wipers of 2023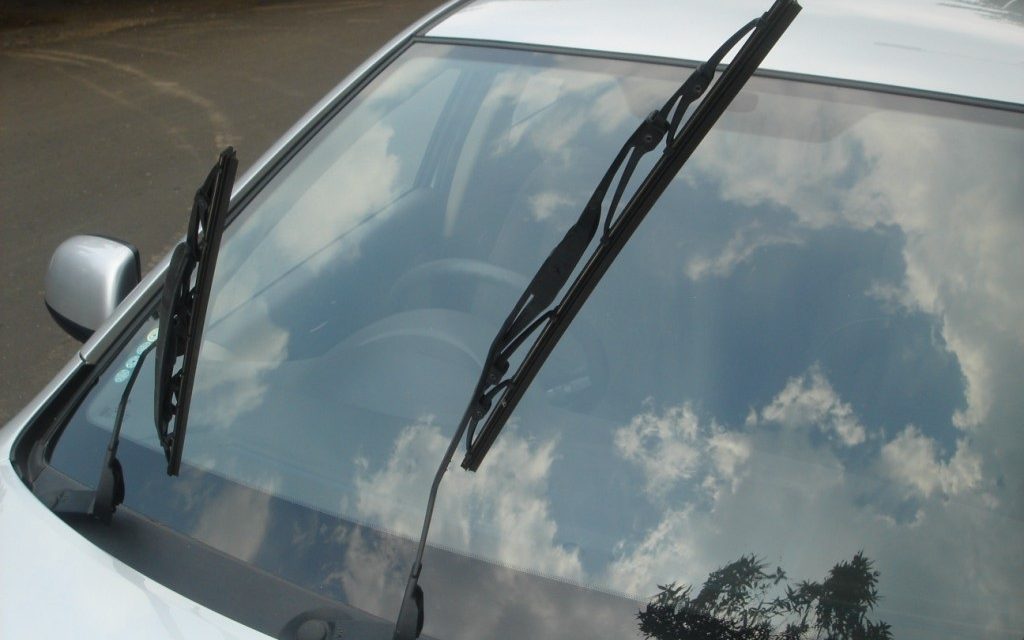 One of the standard equipment of a vehicle is the windshield wipers. Almost all motor vehicles including cars, trucks, train locomotives, watercraft with a cabin, and some aircraft are legally required to have it. It was invented by Mary Anderson in 1903 while Charlotte Bridgewood invented the first automatic wiper powered by an electric motor in 1917.
For most people, they probably don't think too often about their windshield wipers. However, visibility is a key component of safe driving so you need to be ready in case rainstorm or snow events occur. Thus, you need to regularly check your blades, replace them if necessary, and take care of it. Periodically clean the wipers using a wet towel and run it along the edge of the blade to remove dust, dirt, and grime that builds up over time. In addition, washing will allow the wiper to work more efficiently and last longer. Here is our list of top 10 best windshield wipers.
10. ACDelco Advantage All Season Metal Wiper Blades

No need to change your wipers every time the season changes if you use ACDelco Advantage All Season Metal Wiper Blades. It features an easy-fit universal adapter so you can install this wiper on over 90% of vehicles on the road without using additional adapters. In addition, it is made with steel that provides strength and durability to stand up to harsh environments.
9. Michelin Stealth Windshield Wiper Blades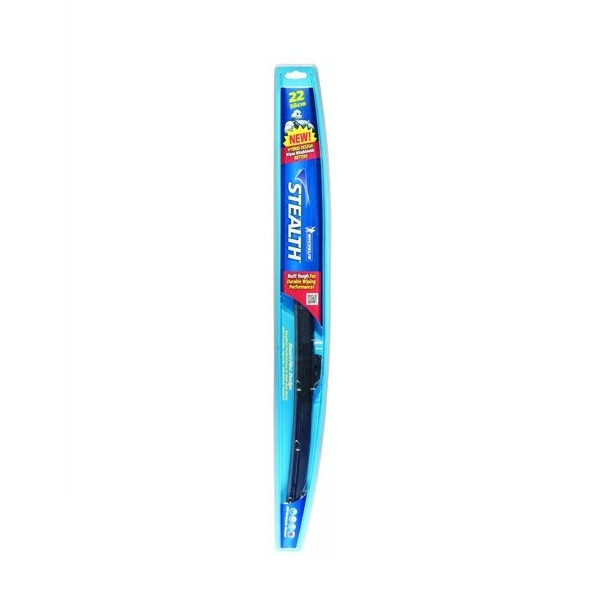 You will never have to experience streaks, smearing, and squeaking thanks to Michelin Stealth Windshield Wiper Blades. Its key features include: Smart Flex technology that lets the blade adapt to the windshield curve for best, long-lasting wiper performance in harsh weather; sleek aerodynamic cover that keeps blade from clogging with debris, ice, and snow; EZ Lock connector system for quick and easy replacement; and independent suspension that helps adjust to windshield shape for strong contact from end to end.
8. ANCO AeroVantage Wiper Blade

Replace your original wiper blade with ANCO AeroVantage Wiper Blade and get a quality that matches the style, fit, and performance of the original one. It has an Advanced DuraKlear Plus or an advanced rubber compound that provides a consistent streak-free wipe. Plus, its AeroVent Aerodynamic vented bridge maintains wipe at highway speed. Lastly, the KwikConnect Installation System provides quick and easy wiper blade replacement. This wiper blade is available in 10" – 28" lengths.
7. AutoTex PINK Plus AP-P20 Metal Windshield Wiper Blade

People who love the color pink will definitely love the AutoTex PINK Plus AP-P20 Metal Windshield Wiper Blade. Aside from its color pink, it has an iconic pink ribbon centrally stamped on the all-pink frame that shows support for Breast Cancer Awareness. It is designed with molded rubber blade so it will last longer and wipe your windshield more effectively in all types of weather and it has a bright custom coated pink steel frame that is aerodynamically designed to prevent wind damage or wind lift. The pre-installed connector fits 9×3 hooks arms and it includes adapter fits 9×4 hook, ¼" and 3/16" pin, and bayonet wiper arms.
6. Trico 14-B Exact Fit Rear Wiper Blade

If you are looking for wiper blades that are directly specific to a wiper arm type, you should check out Trico 14-B Exact Fit Rear Wiper Blade. It fits the Roc Loc 3 arm so there is no need to sort through numerous adapters to see which one fits or read complicated illustration instructions. This pre-assembled wiper has the exact O.E appearance for domestic and imported vehicles. The wiper blade's receptor exactly matches the arm style of the vehicle. It has one step installation with just a snap or a click and you are done.
5. PIAA 95045 Super Silicone Wiper Blade

Create a clear vision even if your wipers aren't wiping when you use PIAA 95045 Super Silicone Wiper Blade. Its blade is made of high-quality silicone rubber compound that is resistant to all adverse climate conditions like UV and sunlight exposure. It also has activated silicone coating that makes your windshield water-repellent so rain beads up and slips off it and the frames are zinc-plated then powder coated to protect against corrosion. Each frame is properly balanced to provide equal pressure on the windshield to prolong blade life and give you clearer, noise-free operation.
4. Rain-X Latitude Wiper Blade

Get ultimate visibility in rain, sleet, and snow with the help of Rain-X Latitude Wiper Blade. It has a pre-installed small j-hook adapter so it fits over 98% of vehicles and it includes multi-adapter for side pin, large j-hook, and bayonet wiper blade arms. The Latitude Wiper blade contours to the unique curvature of your windshield to provide smooth, even wiping pressure along the full length of the blade. It also has synthetic rubber squeegee that resists cracking in extreme temperatures and prevents ice and snow build-up through the elimination of exposed metal components.
3. Valeo 60018 Series Wiper Blade

The perfect blade during the winter season is the Valeo 60018 Series Wiper Blade. This is equipped with Tec3 Advanced Rubber Technology with the synthetic rubber upper-body that resists permanent set deformity and better resistance, a natural rubber wiping edge for superior wipe quality and a protective coating for smoother and quieter wipes. Moreover, it is designed with an all-metal vented superstructure, galvanized steel for superior corrosion resistance, and pin-type construction for improved blade-to-windshield contact and extended durability. For easy fit solutions, it has pre-assembled universal U-clip.

2. AERO Premium All-Season Frameless Windshield Wiper Blades

With the AERO Premium All-Season Frameless Windshield Wiper Blades, you won't need to change it every season. It is a direct OEM replacement so the quality and fitment are both guaranteed. Due to its durable materials, it offers longer performance life. This wiper is designed with specially blended rubber that delivers the ultimate smooth, clean, streak-free, and chatter-free wipe; flexible spine design that fits the windshield better and providing superior windshield contact; its aerodynamic design significantly reduces drag, noise, and wind lift; and the frameless beam design helps prevent snow and ice buildup.

1. Bosch 26A ICON Wiper Blade

The Bosch 26A ICON Wiper Blade is the best solution for the winter season. The enclosed tension springs help keep the blade flexible and effective in wintry conditions. It is designed without brackets or hinges so the beam blades are not affected by snow and ice buildup. Moreover, its design distributes more uniform pressure along the entire length of the blade; thus, it lasts up to 40% longer than other premium wiper blades. Lastly, the integrated wind spoiler design increases the down force on the wiper blade to prevent lift-off at highway speeds.