Top 10 Best Stand Up Desks of 2023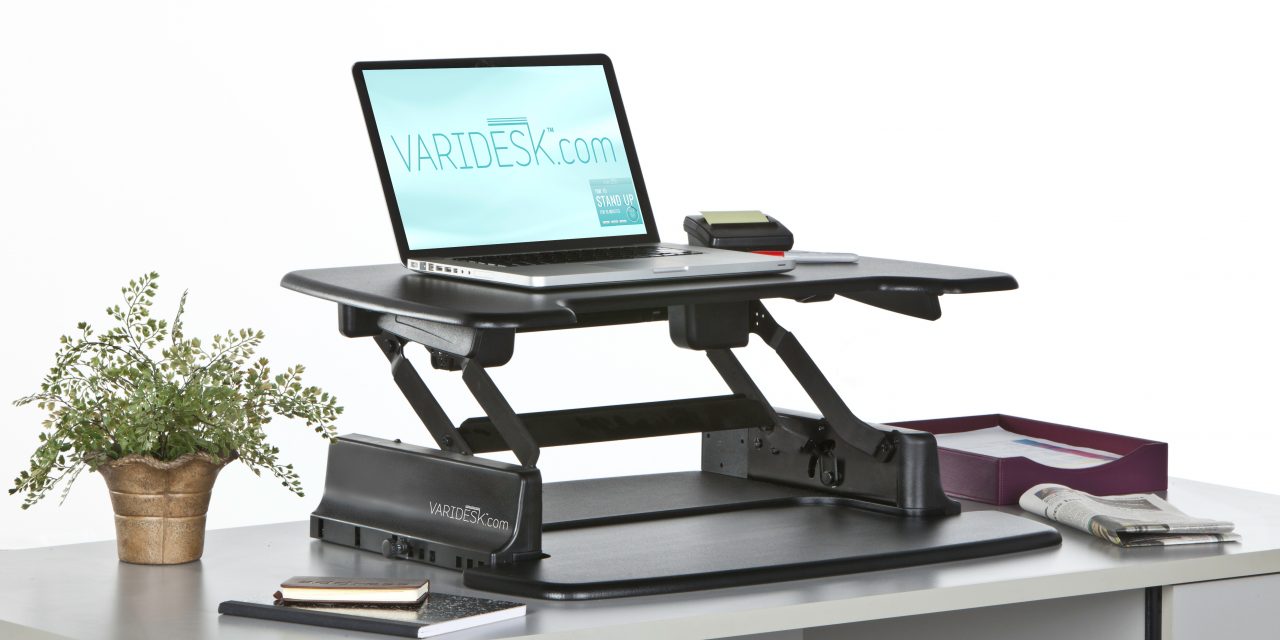 Desk made for reading or writing while standing up or sitting on a high stool is excellent for those people who always work in front of it. Standing desks are popular for homes and offices of prominent and wealthy people even from the 19th century. Due to purported health benefits, standing desks have regained popularity in the society. Notable standing desk users were Leonardo da Vinci, British Prime Minister Winston Churchill, author Virginia Woolf, and many more.
People who use standup desks may reduce obesity, diabetes, cancer, and cardiovascular diseases. Many of us spending our time in front of our computer lacks physical activities which lead to back pain no matter how good our posture is yet, it seems inevitable. Stand up desks can help to mitigate some of the damage, which can ameliorate our health by strengthening our back and in some cases, relieve pain. Many people felt more relaxing and less painful to work while standing up for a fraction of time while they are spending time in front of the computer.
There are varieties of Stand up desks available in the market with different styles and variations. Stand Up desks may be specialized to suit certain tasks such as architectural drafting, keeping desk phones, or laptops. From the large collections available, below are the top 10 Best Stand Up desks in the year 2016.
10. 40 Inch Mobile Adjustable Stand up Desk

The 40 Inch Mobile Adjustable Stand up Desk has few designs available that is made especially for people who are facing back problems. The 40 inch version is a stand-alone design available with a large wok area and adjustable height.
It is provided with a special monitor mount, giving a sufficient space for a laptop, keyboard, and mouse. This model is designed using a metal frame with caster wheels to make it easier to move around.
9. Work EZ Standing Desk from Uncaged Ergonomics

Uncaged Ergonomics Company designed the Work EZ Standing Desk with a simple design and easy to use standing mount that can be placed on a desk to support us while in a standing working position.
Its height is adjustable and is available with a two piece kit. It has a monitor stand and a keyboard stand to hold a laptop. This design is made up of metal and its foldable design is easy to carry anywhere if required.
8. Stand Steady Traveler Folding Stand Up Desk

Stand steady traveler stand up desk is a compact item designed especially for those who often change their workspace. It is a foldable design with two small legs that can adjust the height. Probably, a small work area is enough to hold a laptop.
Because of the folding flexibility present in this model, it can be fitted easily in a backpack. This model weighs around 2 pounds and has a desk surface of 11 inches.
7. Stand Up Desk Store 60 Inch Adjustable Stand Up Desk

Stand up Desk Store 60 Inch Adjustable Stand up Desk offers a flexible working area. For some people, it may be expensive but with the available features, it will compensate the high price.
It has adjustable height along with caster wheels and its lower surface fits for mouse and keyboard. The working surface is quite sufficient for multiple monitors and other items such as desk phone or laptop.
6. Standup-31.5-B Workstation by Luxor

Standup-31.5-B Workstation by Luxorwas modelled mainly for customers who want a lesser cost. It is mostly recommended for people who need to work at home.
It has adjustable height as well as a lower surface area for mouse and keyboard along with caster wheels. Lower deck feature in this model allows it to hold printer, computer, or other items. From to the space it offers, it perfectly suits for a full size desktop with a monitor and keyboard.
5. Stand Ready Stand Up desk

For someone who has a regular desk work, Stand Ready's Original Standing desk is an excellent choice. This compact model can be used and placed on a regular desk.
Its height is easy to adjust and it has greater stability provided by its rubber covered legs. This is the right choice for users with a keyboard and a monitor. It can also be used as a standing laptop desk. It is reasonably light and fairly affordable.
4. Safco's 1923CY Muv Stand-up Computer Workstation

Safco's 1923CY Muv Stand-up Computer Workstation is a great one available with multiple shelves and a decent workspace. It is movable which makes it easier for you to place it in any location with the help of its caster wheels. Unfortunately, its height is not adjustable.
Safco product 1923CY movable stand up computer workstation model is available with retractable keyboard, mouse stand, and two lower shelves. It is more enough for a keyboard and a monitor. Its lower storage area provides some more space to keep small things.
3. Stand Up Desk Store 40 Inch Mobile Multi-Shelves Stand Up Desk

The Stand up Desk Store 40 Inch Mobile Multi-Shelves Stand up Desk is an affordable option for those who need to make most of their workspaces.
Its lower shelve can be used to place a desktop or a printer and the upper shelve has a space for a mouse stand and a keyboard. This model offers a generous working space with great utility. Plus, its height is easy to adjust and its weight is highly manageable because it has caster wheels to move around.

2. Safco's 1929CY Muv Stand-up Height Adjustable Computer Workstation

For someone who is looking for a standing desk at home, Safco stand up desk is a perfect choice with good features. It is compact and has multiple shelves along with a retractable keyboard stand.
Its height is adjustable and it also has caster wheels. Its frame is made up of durable powder coated steel and it shelves are made of wood.

1. Standing Desk of VARIDESK Pro Plus 30 Height-Adjustable

The VARIDESK Pro Plus 30 is a prominent choice for someone who already owns a desk. It is a stand up desk and should be placed on a regular desk. This model comes with a solid metal frame, retractable keyboard, and a mouse stand. It provides plenty of working spaces for a monitor and a laptop. And it has an adjustable height feature. To maintain stability, manufacturers used rubber legs to improve its grip.

The above lists of standing desks are available in various shapes and sizes. Standing desks offer a lot of health benefits. It is also difficult to tell which is best among the 10 stand up desks. All of them are available in fair costs as well as they are flexible in nature. Their prices vary according to the materials used, size, and features.