Top 10 Best Countertop Microwave of 2023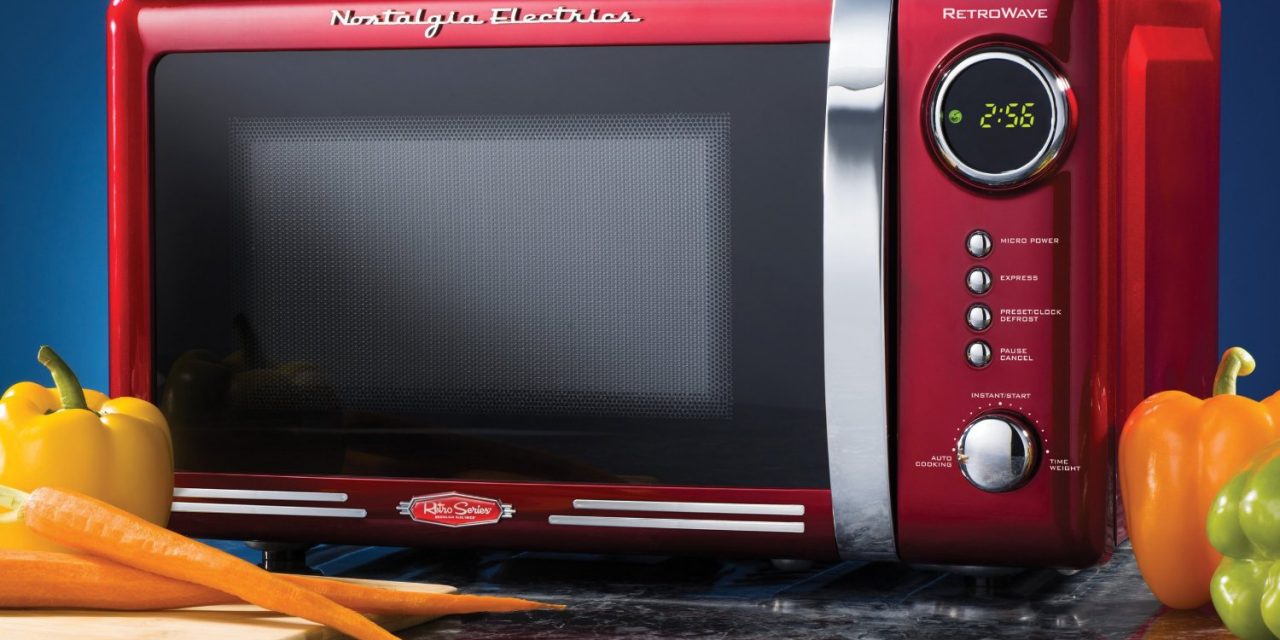 A microwave uses radio waves that heat the water in food through agitation. Microwaves are more energy-efficient than large ovens because you don't have to preheat anything and they work much more quickly. Many people use their microwave ovens daily, and they're generally considered safe appliances.
Devices you may use every day emit radiation too, such as your cell phone and laptop. The amounts are small and contained. If you're concerned about your exposure, stand in another room and you'll be better off, although no studies have conclusively proven harmful effects over time.
A microwave doesn't zap nutrients from your food. In fact, it preserves them. According to a 2010 study in the Journal of Agriculture and Food Chemistry, microwaving vegetables is quicker and uses less water than other methods thereby retaining more vitamins and other good stuff for you. The list consists of 10 of the most popular ovens available on the market.
10. Whirlpool WMC20005YB

This 0.5 cu. ft. Whirlpool Compact Countertop Microwave fits easily into a corner to maximize counter space and can be placed on any stable surface. Convenience features include an "Add 30 Seconds button" that allows you to quickly set the microwave to cook for 30 seconds at 100% power or add more time to a cook cycle that is already in progress. Crescent-shaped with pocket handle door and easy-to-clean tap touch controls. And with 10 variable power levels, this microwave lets you quickly and easily tailors your cooking for a variety of cooking tasks.
9. Cuisinart CMW-100

25 preprogrammed settings and a hygienic, odor resistant interior put the Cuisinart Stainless Steel Microwave in a class of its own. Preprogrammed one-touch controls guarantee everything from reheating coffee, to defrosting cutlets, to cooking fish, or making crispy bacon is done right. This 1000-watt oven lets you cook a meal from scratch, and make it a little healthier without oil or butter. With its stainless steel interior, stainless steel door, and sleek touchpad, this next generation of microwave has a two stage cooking option to seamlessly switch from defrost to cooking.
8. Panasonic NN-SN933B

Panasonic Inverter Microwave Technology delivers a seamless stream of cooking power for precision cooking that preserves the flavor and texture of your favorite foods. Inverter Turbo Defrost defrosts food quickly. One-Touch Sensor Cook and Reheat Sensor adjust power levels and calculate cooking and reheating times automatically for various food types. Keep Warm Feature maintains food temperatures at a constant level without overcooking, so foods like stew, gravy, and desserts remain warm in the oven until ready to serve.
7. Panasonic NN-SD972S

Enjoy faster cooking times with 1250W high power. Microwave Inverter technology delivers a seamless stream of cooking power. Advanced Inverter turbo defrost speeds up defrosting time. With automatic sensor adjusts power and times for different foods. You can also make food preparation simpler with 12 preset menu items.
6. LG LCS0712ST

With 700W of power and 10 power levels, this LG LCS0712ST 0.7 cu. ft. compact microwave lets you prepare a wide variety of delicious meals. The EasyClean feature simplifies the cleaning process, and the clock keeps you notified of the time. It also has a turntable which helps ensure even heating.
5. Sharp ZR551ZS

1100 watts of power give you rapid reheating and fast cooking. Modern, brushed stainless steel finish with scratch-resistant glass door complements your style. Innovative features like One-Touch controls, Precise Cook Sensor Technology, Auto Defrost and the Carousel turntable system make cooking and reheating your favorite foods, snacks and beverages easier.
4. Kenmore 73093

For your favorite foods, the memory feature offers true convenience as you can create and save customized cook time and power level combinations. The 900-watt Kenmore microwave has a 0.9 cu. ft. capacity and fits on the countertop for ease of use. It has a 10.6 in diameter glass turntable, which is dishwasher safe for cleaning. The LED display is easy to read when you set the power levels and cook times, and then the door swings open using a simple push-button door release. As well, set multiple cooking stages and times at once and then the appliance automatically moves from one stage to the next.
3. West Bend EM925AJW-P1

Reheat leftovers, defrost frozen food and cook meals in less time with the West Bend 0.9-cu. ft. 900-Watt Microwave. Use it for heating food or beverages, but remember to check that you are using a compatible container. This West Bend 900-Watt Microwave has a removable glass turntable for more even heating and easier cleaning. The appliance comes finished in either stainless steel or red to match your kitchen decor. You can use it to cook an entire meal or simply use it to speed up your usual process. The West Bend 0.9-cu ft 900-Watt Microwave will safely and effectively help you prepare your food.

2. GE JVM3160DFWW

This GE over-the-range microwave oven JVM3160DFWW could easily become the most frequently used appliance in your kitchen! With features designed for maximum convenience, this microwave makes cooking so quick and easy. The controls are simple to use and give you the option of using pre-programmed defrost and cook settings or operating manually. This white over-the-range microwave, with a roomy 1.6 cu. ft. capacity and 1,000 watts of power, includes a turntable and a two-speed venting system that removes smoke, steam and odors from the cooktop below.

1. Kenmore 73114

Kenmore white 1.1-cu.-ft. countertop microwave is the perfect solution for smaller kitchens with limited counter space. Despite its compact size, this microwave packs lots of power and options for easy meal preparation. It has a 1.1-cubic-foot capacity and a 12-inch turntable for even heat distribution. It features non-sensor electronic touch controls that are easy to operate along with a bright digital display that is easy to read.
The 1.1-cu.-ft. countertop microwave has nine different auto cook settings plus three defrost options. It also has a multi-stage cooking feature to ensure a dish is properly cooked from beginning to finish. It operates with 1100 watts of power, and has an easy to read clock. Kenmore 1.1-cu.-ft. countertop microwave is a compact size perfect for smaller kitchen spaces
Microwave has 1.1-cu.-ft. capacity interior
Oven comes with 12-inch revolving turntable
Non-sensor electronic touch controls are easy to operate
Bright digital display and clock are easy to read
Nine auto-cook settings
Three defrost options
Multi-stage cooking function for proper cooking from beginning to finish
Perfect for reheating leftovers, warming up snacks, or cooking an meal from start to finish
Interior cooking space measures 8-7/8 x 14-1/16 x 14-7/8 inches
Exterior dimensions are 19.68 x 16.75 x 11/25 inches high