Top 10 Best Portable Generators of 2023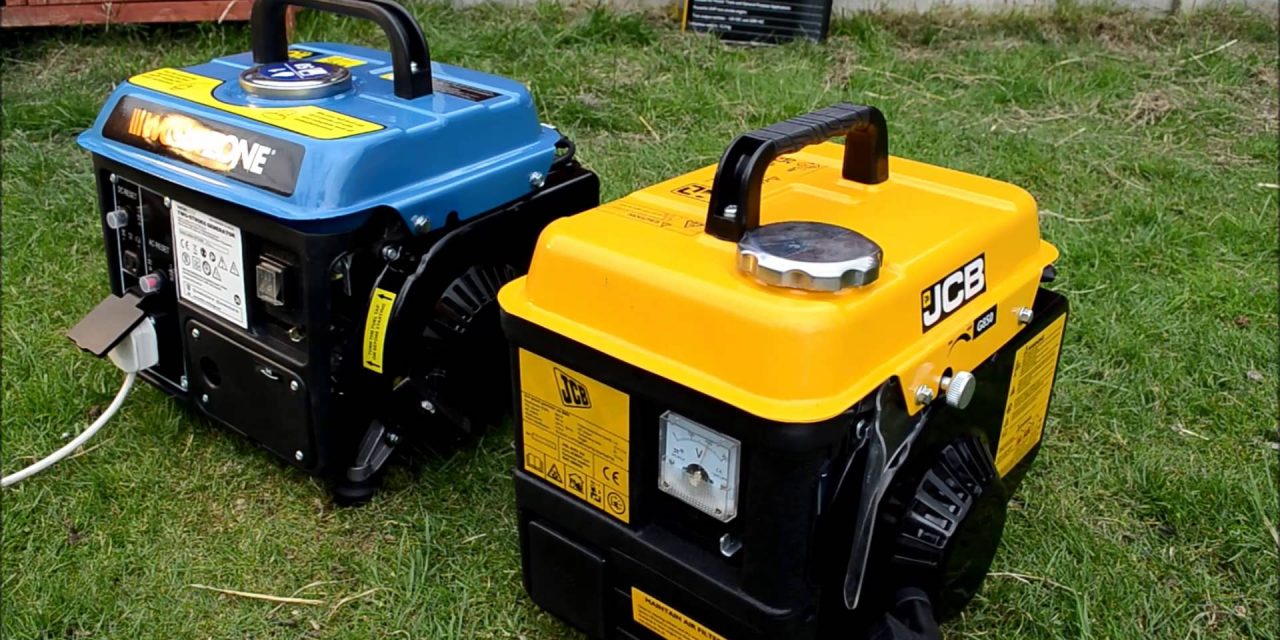 Power outages usually occur without warning. It can be a result of natural calamities, equipment upgrade, or system maintenance of the source company. These power outages can be very problematic in homes and workplaces. Work activities can be disrupted and your family is vulnerable during these times. Thus, it is important to have a backup power source.
Below is a list of top 10 best portable generators. These are ideal for homeowners and can be installed wherever you need it like the workplace or during your camping trips. These backup power sources can run work equipment (saw and drills), home appliances (microwave, electric range, TV, and refrigerator), and gadgets (smartphones, laptops, and rechargeable batteries).
10. Earthquake IG800W Model 11613

Safely power your sensitive electronic equipment and gadgets with Earthquake IG800W Model 11613. This lightweight generator packs many features and provides fuel efficient and quiet power for recreational and household needs. Its main feature is its circulating fuel pump, which constantly moves fuel through the fuel system and back to the fuel tank to eliminate air bubbles in the fuel supply that keep the unit at rated power even in extremely hot conditions. Moreover, it runs for 14 hours per gallon in economy mode that makes it fuel efficient.
9. PowerPro 1000 Watt Generator

Looking for a backup power supply for tailgating, camping, or for construction sites? Try PowerPro 1000 Watt generator. This compact generator that only weighs 36 pounds can deliver 900 watts of running and 1000 watts of starting power. It is safe to use in any national park due to its spark arrestor and it is both EPA and CARB compliant. Its power panel features include engine on/off switch, a 120V three-prong receptacle, a 12V DC receptacle, a volt meter, an individual circuit reset buttons, plus 2 HP engine, carrying handle, and rubber support feet.
8. Goal Zero 22004 Yeti 150 Solar Generator

A simple plug-and-play like Goal Zero 22004 Yeti 150 Solar Generator is perfect for emergencies, camping, or wherever you need power. This is a gas-free source of portable power to keep your lights, phones, and laptops powered on in any situation. There are three ways to charge this generator: by connecting to a compatible solar panel, plugging into a regular wall outlet, or connecting to a car's 12V adapter. You can power your device in three ways: USB ports for medium-sized USB-powered devices; AC inverter, where you just simply plug in your device similar to a wall socket; and 12V port for devices that use a 12V power source.
7. Generac 5735 GP Series GP17500E

If you need a portable generator that can supply a large amount of power, Generac 5735 GP Series GP17500E can suit your needs. It can provide 17,500 running watts and 26,250 starting watts and is designed to stand up to long hours of continuous use. Moreover, it has OHVI® engine that incorporates full pressure lubrication with automotive style spin on oil filter for longer life engine. It also has control located in convenient locations like the maintenance reminders right on the hour meter and convenient fuel gauge that provides at-a-glance fuel monitoring.
6. Champion Power Equipment 42436

Perfect for campsites, RVs, cabins, and other remote locations is Champion Power Equipment 42436. It can run lights, TV, and refrigerator all at the same time during a power outage or 1-2 power tools. This portable generator only weighs 56 pounds but can provide 1200 watts rated and 1500 watts maximum output. It is powered by Champion 80cc OHV engine with cast iron sleeve that can run for 10 hours on a full tank of gas at 50% load. Moreover, it has features including full durable frame, 1-120V outlet, Overload Protection, Low Oil Sensor, and Voltmeter.
5. Westinghouse WH7500E

Protect your family from power outages with Westinghouse WH7500E. It can power several home appliances including electric ranges, security systems, home power tools, lights, radios, electronics, and more. It is equipped with a 420cc OHV engine with electric start that has been designed for power, durability, and quiet operation. This gas-powered portable generator can deliver 7500 running watts and maximum of 9000 watts. Other features are LCD hour meter, color-coded starting controls, overhead valve, cast iron cylinder sleeves, and forged pistons and connecting rods.
4. DuroStar DS4000S

For a wide range of use, the DuroStar DS4000S is the best choice. You can use it during camping, for RVs, home backup power supply, or on job sites. It is equipped with 7.0 HP air cooled OHV engine with low oil shutoff, heavy-duty steel frame with four point fully isolated motor mounts for smooth and quiet operation, full power panel with engine shutoff switch, volt meter, circuit breaker, power outlets including fully protected 120V outlet and 120V twist-lock outlet, all steel 4.0 gallons fuel tank with EZ-read gauge, super quiet exhaust with built-in spark arrestor, and EZ-Pull Recoil start.
3. WEN 56180

No need for bulky and heavy generators during power interruptions. With WEN 56180, you can have a portable generator that can provide 1800 surge watts and 1500 running watts. It can easily run microwave, television, sump pump, computer, refrigerator, and other home appliances and gadgets. Its features include EPAIII and CARB-compliant engine that delivers 98cc of power with an internal air-cooling system to help regulate temperature, low-oil shutdown, 1.45-gallon tank that provides 7.5 hours of half-load runtime, the panel that has two AC 120V 12.5A three-prong wall outlets and one cigarette-lighter-style 12V DC outlet, and spark arrestor.

2. DuroMax XP4400E

Provide power in the workplace or at your home with DuroMax XP4400E portable generator. It can power up saws, drills, and other equipment, or home appliances and gadgets. This is equipped with 7.0 horsepower air-cooled OHV engine that can provide 3500 constant running watts of power. Its other features are: standard recoil start and electric start, super-quiet muffler, exhaust with spark arrestor, two 120V 20-amp standard household outlets to supply power to appliances and 120/240V 30-amp twist lock outlet for high-powered tools, 12V DC output with leads functions as charger for batteries and rechargeable devices, voltmeter, and battery charge indicator.

1. Schumacher XP2260

A power outage is no longer a problem with Schumacher X2260 instant portable power source. This portable generator has on/off switch that activates the jump start mode, built-in charger for automatic charging of the internal battery, battery status LED that indicates whether the battery is charged or needs to be charged, Sure-Grip clamps that fit both top and side-mount batteries, a maintenance-free sealed lead acid battery that allows storage in any position, and the cable will stay flexible in the coldest weather.