Top 10 Best Treadmills of 2023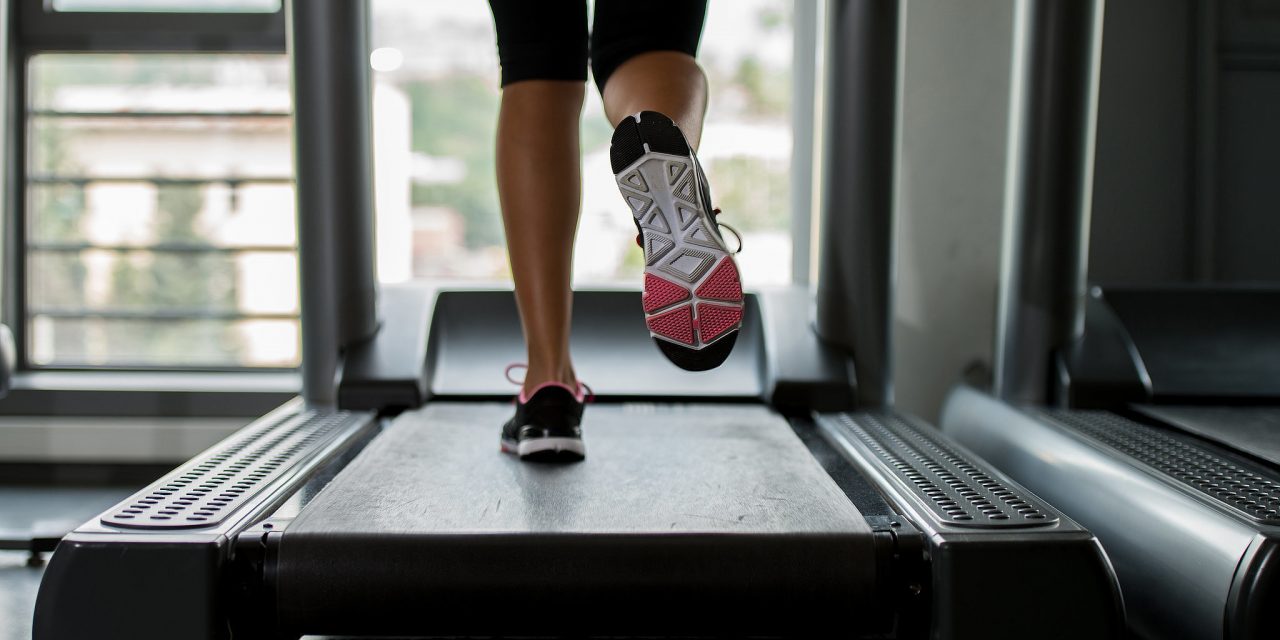 Choose your own schedule to get fit without worrying about the weather, pollution, or route that you will take when you do your daily exercise. Unlike outdoor walking or running, using treadmill fitness has the benefits of shock absorption and the convenience of exercising in your own home, in front of a TV, or just listening to your favorite music. Thus, you won't have any excuse for not having a healthy lifestyle because there are several treadmills available in the market.
Below is the list of top 10 best treadmills that you can use to lose body fat, tone your muscles, and stay in shape.
10. Sole F85 Treadmill

Have a comfortable run using Sole F85 treadmill with its 22" wide running surface. Its main feature is the Cushion Flex Whisper Deck that reduces the impact on your joints by up to 40% compared to running on asphalt. Other features included are: 9-inch LCD workout display; six standard programs; two custom programs; two heart programs; cooling standard; mp3-compatible sound system; 4.0 CHP; DC type motor with 0.5 to 12 MPH speed range; 0-15% rack-and-pinion gear design incline; two-ply belt; pulse grip; chest strap heart rate monitoring; and 400-pound weight limit.
9. Nautilus T614 Treadmill

Keep track of your workout record with Nautilus T614 treadmill. You can export your data to NautilusConnect.com or myfitnesspal.com. Moreover, it has the following features including StrikeZone cushioning system for smooth run experience; 3" x 5" high-resolution blue backlit LCD monitor that displays workout time, distance traveled, and calories burned; 2.75 CHP motor; charging USB port; 0 to 12 MPH speed range; 0 to 12% incline; 20" x 55" belt; 2 profiles; acoustic chambered speakers; media shelf where you can rest a magazine, book, or tablet while working out; 22 workout programs; and maximum user weight of 300 lbs.
8. Sunny Health & Fitness Treadmill

Exercising in the comfort in your own home is possible with Sunny Health & Fitness treadmill. It is best for cardio workout with its features, such as Handrail controls for quick adjustments; built-in phone and tablet holder; Soft drop-down feature to protect floorings; LCD screen that displays time, speed, and calories burned; 9 preset workouts to vary your exercise routine; 2.20 peak horsepower drive system; 3-position manual; maximum weight capacity of 220 lbs; Body Mass Index capability; and maximum speed of 9 MPH.
7. Exerpeutic TF1000 Walk to Fitness Electric Treadmill

Achieve a healthy lifestyle and burn extra calories using Exerpeutic TF1000 electric treadmill. It has 400 lbs. weight capacity, extra-long safety handles, LCD display console, heart pulse pads, speed control buttons, 2 manual incline positions, and wider treadmill belt than others. This treadmill is foldable and transportable.
6. Merit Fitness 715T Plus Treadmill

With Merit Fitness 715T Plus treadmill, you can have a healthy lifestyle because it is space-saving and has an easy-fold design. It is designed with Aerosoft cushioning system on the belt, 1.5 horsepower motor, maximum weight capacity of 250 lbs., speed range of 0 to 10 MPH with up to 5% incline, three LED displays for resistance level, speed, time, and distance, thumb pulse heart rate monitor, and four fitness programs.
5. Horizon Fitness T101-04 Treadmill

You can now walk or jog inside your home using Horizon Fitness T101-04 treadmill. It is easy to assemble and use, plus it has a quiet motor so you can use it anywhere in your house. It is designed with Variable Response Cushioning that gives user flexibility, shock absorption, and support for less strain on your feet, ankles, knees, and hips. Plus, it has a strong frame that doesn't shake when you run, surround speakers with mp3 input so you can play music through the console speakers, feather light lift with two hydraulic shocks to assist in raising and lowering the deck, 5-inch green back-lit LCD display to see your workout stats, and more than 30 programming options that include a manual workout, 10 step-goal workouts, 10 distance-based workouts, 6 calorie goal workouts, and 3 intervals workouts.
4. LifeSpan TR1200i Folding Treadmill

If you are looking for a treadmill that offers several programs for weight loss, healthy living, sports training, and heart rate program, choose LifeSpan TR1200i folding treadmill. It is equipped with the highest-quality motor of 2.5 horsepower. The deck has 20 by 56-inches running surface perfect for walking, jogging, or running, and 6 compression shock absorbers that provide cushioning for your knees, back, and joints. The treadmill is easy to set-up due to its EZfold technology that uses a hydraulic shock to assist in the folding and unfolding. You can keep track of your exercise data by putting a USB drive into the built-in port of the console and it will be automatically saved every 20 seconds. Lastly, it has a patented step-counting abilities called as Intell-Step.
3. ProForm 505 CST Treadmill

Get moving with ProForm 505 CST treadmill. It has 18 built-in workout apps and a quality sound system that is iPod compatible so you can enjoy listening to music while working out. Moreover, it has a 6-inch display screen to show distance, calories burned, and heart rate. Additional features include a maximum speed of 10 MPH, ProShox cushioning, SpaceSaver fold-away design, 2.5 CHP motor, incline levels from 0 to 10%, and user weight maximum capacity of 325 lbs.

2. Confidence Power Plus Motorized Electric Treadmill

Burn calories without the hassle of going to the gym with the help of Confidence Power Plus treadmill. This treadmill is the ultimate fat burning machine that can eliminate up to 900 calories an hour. This is ideal for people who don't have any experience with running and want to lose a few extra pounds. With its folding design and wheels, you can easily move it around and store away. It also has a multi-function LED display so you can see your progress while working out. Note that it has a maximum weight capacity of 250 lbs.

1. Weslo Cadence G 5.9 Treadmill

The number one on our list is Weslo Cadence G 5.9 Treadmill. It is designed to be the perfect tool for losing weight and increasing workout performance. There are 6 personal trainer workouts that are designed by certified personal trainers so you can maximize your time and get a great workout. It also has 2-position manual incline that is easy to change and will increase the intensity of your workout. Plus, it has a Comfort Cell cushioning system so you will stay comfortable throughout each stride. Lastly, it has a space saver design that allows you to fold up the treadmill.