Top 10 Best Massage Chairs of 2023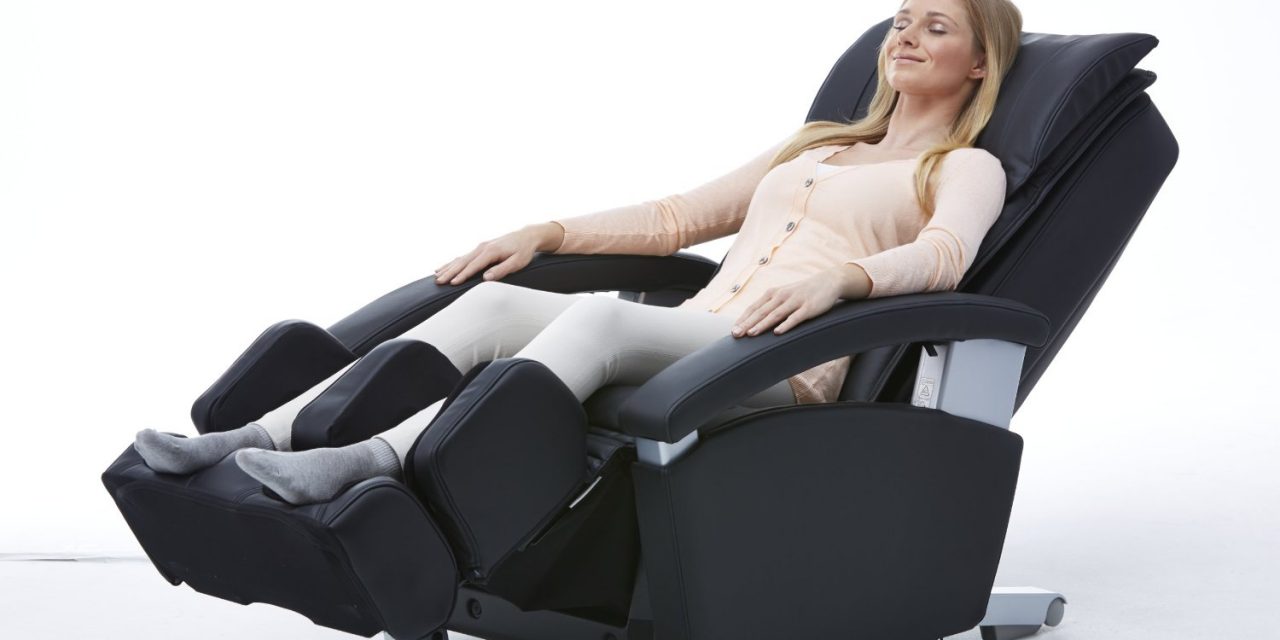 There is nothing more stimulating than a massage to soften your stiff shoulders after a hard day's work. However, going out for a massage at times can be a stressful feat by itself. With a robotic massage chair, experiencing the bliss of a full-body massage has never been easier. You can enjoy a high-quality massage on demand in the comfort and privacy of your own home. If you've been going to a masseuse or visiting a local spa, an electric massage chair can pay for itself while delivering the same feel-good sensations that you love.
Built for soothing muscles and normalizing bodily cues after a long day's work, body massage chairs are innovative household accessories that have lowered the need for massage parlors, particularly among those with tight budgets. They are affordable, has easy to setup space-efficient designs that work well in basements and bedrooms, and have efficient systems that combine premium padding, vibration, and heat therapy to sooth aching muscles, improve blood circulation, and keep people as comfortable as possible when in use. Currently, notable brands are available in stores, with these Top 10 Best Massage Chairs of 2016:
10. Osaki OS-4000

It is designed with a set of S-track movable intelligent massage robot, special focus on the neck, shoulder and lumbar massage according to body curve. Automatically detect the whole body curve as well as make micro adjustments, which brings more humanistic and scientific massage enjoyment. It is designed with six unique auto-programs: Healthcare, Relax, Therapy, Smart, Circulation and Demo. Six Massage styles – rolling, kneading, clapping, shiatsu, Swedish and combo.
9. Real Relax Shiatsu Massage Chair

It has 8 massage points inside of the backrest work together with other areas to provide a complete massage to comfort and relax you from head to toe to promote blood circulation and improve metabolism, a heater is built inside of the seat. Seat massager includes vibrate, heat and air squeeze. There are 35 air bags placed all over the shoulder, arms, seat, and legs, to massage you gently. Pulsed massage for arm sections with air bag built inside and space capsule arm design. 4 preset auto massage programs have different massage methods that to give you the best massage experience. It also has advanced high definition VFD display screen.
8. Panasonic EP-MA73

The unique massage functions on this chair are designed to get to just about every point, using acupressure to work out knots and to ease worn out muscles. Panasonic have included targeted heat pads in the EP-MA73 massage chair. The EP-MA73 does offer a hand massage function, with comfortable armrests that use airbag technology to work fingertips, wrists and palms. There are five different massage functions offered, including Swedish, Shiatsu and Rolling styles.
7. BestMassage Shiatsu Massage Chair

BestMassage is durable, ergonomic, and has heated cushions that massage and stimulate the thigh, hips, waist, shoulder, back, and neck. You also get an OPTO sensor device that optimizes performance to match body shape, a roller scraping system that stimulates legs and feet, and intelligent pre-set massage programs including extend, relax, refresh, and recover.
6. Human Touch iJoy Active 2.0

The Human Touch iJoy Active 2 Zero Gravity Massage Chair provides you with instant access to targeted muscles. It comes with an easy-to-use remote and has auto programs so you can set your comfort level. This chair is designed to relieve neck and shoulder tension while rejuvenating the lower back. It has a 200lb weight limit. This full body massage chair is covered in faux leather for a touch of style. It is designed to simulate the hands and techniques of trained professionals.
5. Kahuna LM6800

Zero Gravity Kahuna Massage Chair LM-6800 is a specially designed frame structure and airbag system located in shoulders, arms, waist, hips in two zero gravity positions. Zero-gravity massage chairs can help spread a user's weight across the chair. This relieves stress on the body and allows for a deeper, more intense massage experience. When reclined fully, to where your legs are higher than your heart level, the therapeutic effects are incredibly effective and may be felt immediately.
4. Earthlite Vortex Massage Chair

The Pro-Lite cushioning system provides supreme comfort and support. Plush burgundy vinyl upholstery makes this portable massage chair the ultimate luxury seat for your clients. Sternum pad enhances and protects session recipients and the unit frame. Fold this lightweight EarthLite massage chair with ease for transportation and storage. The functional design allows stress-free manipulation. Featuring an innovative oval tube made from aircraft-grade aluminum, the entire unit is light yet strong.
3. Premium BestMassage Black

This product is made 100% of ultra-soft PU surface. The seat is adjustable. The head and hand rest are portable as well. The set up size is 29 inches X 48 inches X 18 inches and comes with a free carrying case making it very easy to transfer it. The capacity of the portable massage chair is 700 lb static and 300 lb in working. The folded chair becomes extremely flexible and fits perfectly in the back seat of a sedan. The highest position is about 13 inches and weighs only about 25 pounds.

2. HomCom Deluxe

This high quality chair is made of PU leather and brings maximum comfort to your living area. You can have four areas of focus as well as a high or a low speed on each area. The areas include the upper back, lumbar, thighs and legs while there are also five modes that you allow you to choose a preset massage. With the heated nodes, this chair is perfect for sore muscles and stiffness. Padded with extra thick sponge you will never want to get out of this incredibly comfortable seat. Add an extra element of comfort and style to your living room with this HomCom massage lounge chair.

1. Ideal Massage Chair

Ideal Massage Chair instead is affordable, professional-grade, and has a true zero gravity system that supports multiple positions. It is also durable, super comfortable, and offers 30 minutes-worth of relaxing massage in various modes. With it, for instance, you will enjoy shoulder airbag massage on demand. You will also enjoy toe and foot massage via its vibrating cushions in manual or automatic modes. Ideal Massage Chair has a three-year manufacturer's warranty. This chair comes with built in heat therapy in the back to help relax the muscles. This chair also has therapeutic airbags that are built into the shoulders, arms, foot, calves and the seat area. The feet are also equipped with 6 simulating kneading balls which are located in the soles of your feet to add stronger and deeper massage.