Top 10 Best Baby Shampoos of 2023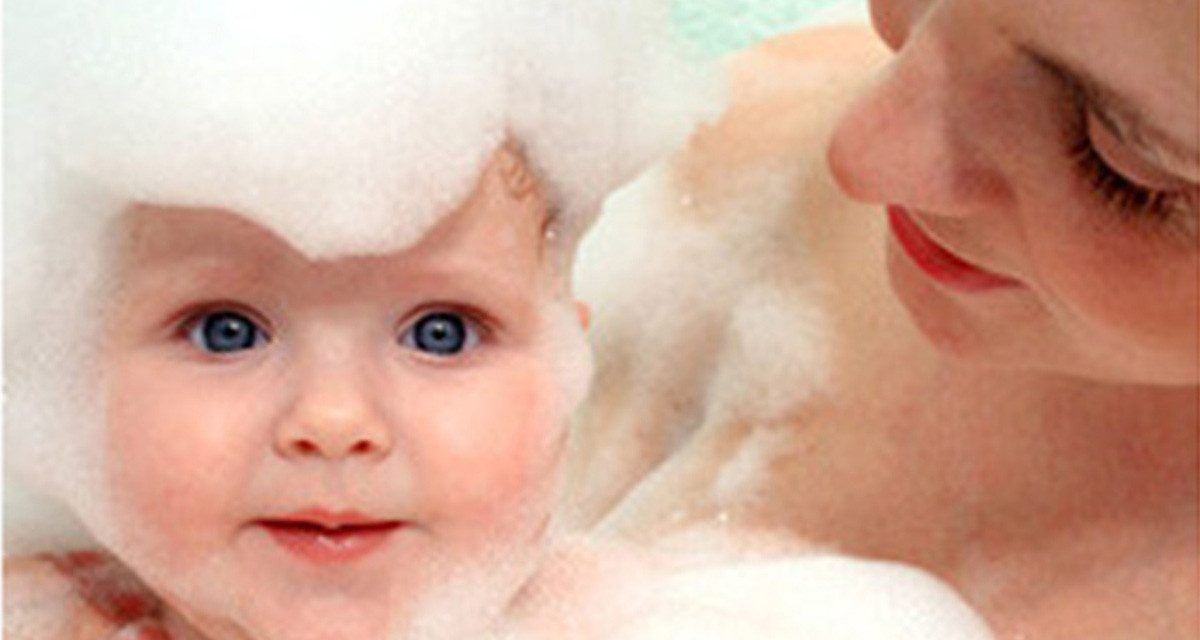 Being a parent for the first time can be very nerve-wracking. You want to be prepared for almost anything. Making sure that your first baby will have everything that he/she will need. Moreover, you will be very careful in choosing every equipment and products you will buy.
One of the products that you will definitely buy is baby shampoo. This is designed to gently cleanse, moisturize, and protect your baby's skin. Thus, it should be gentle and free from harmful chemicals because of the risk that some of it might end up in or near your baby's eyes or mouth and cause dryness or skin irritation. Below are the top 10 baby shampoos that are suitable for babies.
10. Babo Botanicals Moisturizing Baby Shampoo and Wash

If your baby has sensitive or dry skin, it needs a special shampoo. Babo Botanicals Moisturizing Baby Shampoo and Wash is the perfect choice for extra sensitive, dry, or Eczema-prone skin. It is extra gentle, plant-based cleanser that will soothe and nourish you baby's skin. The ingredients of this shampoo include oat extract, organic calendula, chamomile, watercress, aloe vera, and certified organic nutria-soothe blend rich in vitamins, anti-oxidants, and anti-inflammatories. The oatmilk feature is to help comfort and the calendula oil helps soothe scalps with cradle cap or dry patches. Moreover, it leaves hair soft, smooth, and shiny.
9. CeraVe Baby Wash and Shampoo

For parents who want non-irritating wash and shampoo, especially if their baby has sensitive skin, must try CeraVe Baby Wash and Shampoo. With its unique patented formula of three essential ceramides: ceramide 3, ceramide 6-II, and ceramide 1, it helps to maintain the baby's protective skin barrier and gently cleanse it. It also includes several vitamins that help moisturize your baby's skin. Furthermore, it is safe to use because it's tear-free, hypoallergenic, fragrance-free, and free of harmful chemicals including parabens, sulfates, phthalates, and dyes.
8. Earth Mama Angel Baby Body Wash & Shampoo

Are you looking for a gentle, versatile liquid, and safe for you baby? Then, Earth Mama Angel Baby Body Wash & Shampoo is perfect for you. It is made of organic botanicals like calendula that gives soothing feeling and organic vanilla and sweet orange essential oil that give its amazing smell. This is safe for newborns because it doesn't have any synthetic fragrance, phthalates, gluten, foaming agents, sulfates, preservatives, antibacterial chemicals, or parabens.
7. Shea Moisture Raw Shea Butter Chamomile & Argan Oil Baby Head-to-Toe Wash & Shampoo

This head-to-toe wash and shampoo contains organic ingredients, such as shea butter, chamomile, and argan oil. Shea butter deeply moisturizes and repairs the skin with vitamins and essential fatty acids. Chamomile exhibits anti-inflammatory properties which help soothe red and irritated skin. Argan oil is high in vitamin E that keeps skin soft and smooth. Plus, it is free from sulfates; thus, bathing baby's skin gently.
6. Puracy Natural Baby Shampoo & Body Wash

Developed by a team of doctors, Puracy Natural Baby Shampoo & Body Wash is suitable for all baby skin types including those with eczema, cradle cap, and sensitive skin. It is made up of clinical-grade cleansers, emollients, and a dash of essential oils. Its main features are:
Coco glycinate – the gentlest natural coconut-based cleanser.
Himalayan pink sea salt – a natural mineral that hydrates and balances pH of your baby's skin.
Citrus grove – a light, subtle blend of pink grapefruit essential oils and 100% natural botanical extracts.
You can be assured that this is all natural, hypoallergenic, vegan, gluten-free, and doesn't contain harsh chemicals like sulfates, triclosan, formaldehyde, salicylates, parabens, phosphates, petroleum-based ingredients, animal by-products, perfumes, dyes, or caustics.
5. Weleda Calendula Baby Shampoo and Body Wash

Baby's hair and skin are very delicate. Thus, it is important to get shampoo and body wash that has a perfect balance of cleansing moisture and the kindest care. Weleda Calendula is one of the best baby shampoo and body wash because it retains the moisture in your baby's hair and skin, leaving a silky smooth feeling to their skin and protecting it from drying out. This is formulated with mild organic and natural plant-based cleansers, such as: Biodynamic® and organic calendula flower extract that soothes and softens baby's hair and skin; sweet almond oil, which keep your baby's skin and hair from losing its moisture; and gentle surfactant made from coconut and sugar that lathers and cleanses skin without drying.
4. InstaNatural 2-in-1 Baby Shampoo & Body Wash

Babies will love this foaming bubble formula because they can play during bath time. InstaNatural 2-in-1 baby shampoo and body wash can remove dirt, grime, and excess oil without any hassle. Moreover, it will keep your baby's skin soft, supple, and smooth using its specialized blend of fruity extracts. It includes kiwi, apple, cranberry, strawberry, sunflower seed oil, lavender essential oil, and vitamin E that gives your baby's skin unmatched nourishment, hydration, and softness. It also works great for dry and irritated skin. Plus, it has absolutely no harmful chemicals like parabens, sulfates, petroleum, mineral oils, dyes, or artificial fragrances.
3. Johnson's Baby Head-to-Toe Wash

All of us know that babies have delicate skin and sensitive eyes. Thus, the most recommended and #1 choice in hospitals and at home is Johnson's Baby Head-to-Toe Wash. It is milder than baby soap with its unique No More Tears formula that makes it gentle to the eyes as pure water and body wash formula gentle enough to cleanse sensitive newborn skin without drying. It is dermatologically tested, free from dye, hypoallergenic, and soap-free.

2. Burt's Bees Baby Bee Shampoo & Wash

One of the most famous baby shampoo and wash is from Burt's Bees. It is a combination of tear-free shampoo and body wash that is gentle for baby's delicate skin and hair. This product is made up of 99.9% plant-based, natural cleansing complex featuring aloe, oat flour, and soy proteins that prevent irritation, gentle cleansing, and provide nourishment to your baby's skin. Moreover, it is pediatrician-tested and doesn't have phthalates, parabens, petroleum, SLS, or fragrance.

1. Aveeno Baby Wash & Shampoo

Aveeno Baby Wash & Shampoo is formulated to be gentle enough for newborns and babies with sensitive skin. This has a tear-free formula so that it can be used on the skin and hair for gentle cleansing and leaves a soft, fresh fragrance after rinsing. Its ingredients contain natural oat extract blended into a rich lathering cleanser that cleans without drying because it is soap-free and hypoallergenic. Aveeno can be used every day to help keep your baby's skin and hair soft, smooth, and feeling healthier.